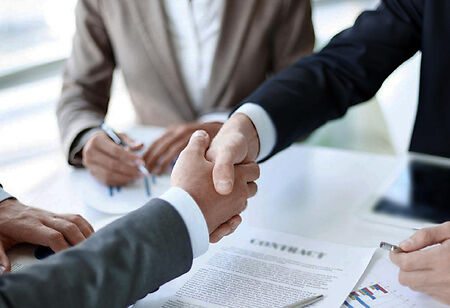 In a historic move, Volkswagen said that it will collaborate with Chinese EV company Xpeng to produce electric vehicles as part of a $700 million investment plan. The announcement caused the price of Xpeng shares to soar by as much as 40 percent during Nasdaq trade.
With the move, the two automakers could be able to secure their market shares in a fiercely competitive sector while also benefiting from a win-win situation. While their Chinese rivals may benefit from their international peers' global distribution, this alliance has the potential to set a precedent for Western automakers looking to use Chinese corporations for their experience in electric vehicles. Analysts, however, predict that the collaboration would face significant obstacles.
In the world's largest EV market, Volkswagen and Xpeng both have sluggish sales and a relatively weak position in the EV market. Conflicts based on cultural differences and mentalities could also arise in the partnership.
What is in it for Volkswagen and Xpeng
Volkswagen has access to XPeng's AV knowledge as well as its battery and smart cabin technologies by purchasing a five percent interest in the company, something that software-focused AV startups obviously cannot do.
Adoption is where this relationship will pay off for XPeng. According to China's passenger automobile industry association, its customer base is still small, with just a 2.1 percent market share of new energy vehicles (including hybrids) in the country in 2022. A staggering 15 percent of China's retail auto market was controlled by Volkswagen's two local joint ventures last year.
If the two new models are a success, collaboration might enable XPeng to expand the use of its AV systems, gather more data, and ultimately enhance its algorithms. This would create a data feedback loop similar to the one Tesla has long benefited from. In China, Volkswagen hasn't had much success with plug-in vehicles. Only approximately three percent of the country's new energy vehicle market was made up of its EVs last year.
Additionally, this agreement could broaden XPeng's global presence. Although their international operations have not yet taken off significantly, XPeng and its rival Nio have been actively pursuing international expansion. It's possible that Volkswagen would launch the two jointly created vehicles in other markets if they succeed. This investment currently seems to be a win-win situation, and more Chinese EV manufacturers and international OEMs may follow suit.
Why this Partnership is a Big Deal for the Chinese EV Market in Particular
Due to slowing revenue growth, difficulties in meeting demand, and growing profitability issues, Chinese electric vehicle manufacturers have experienced a crisis of confidence in the previous two years. The collaboration and investment relationship between the two automakers is clearly a very positive step for XPeng, as the Chinese company has suffered from a decline in investor confidence as a result of its repeated delivery failures.
By entering into a strategic partnership with Volkswagen, XPeng is not only securing additional funding to increase its own production and deliveries in China, but XPeng is also leveraging the partnership to enter the European market quickly and effectively without having to build its own production capabilities or distribution network, which is expensive and a burden in particular for start-ups with limited resources.
A major European automaker's faith in XPeng's entire EV strategy and technological development skills is also demonstrated by the Volkswagen investment.
Still Risky for XPeng?
One of the main concerns with XPeng is that the EV manufacturer saw a negative vehicle margin in the first quarter and slowed delivery growth because of problems with demand in China. These provide challenges for the valuation of XPeng in the near future. On the other hand, the XPeng-Volkswagen transaction has been successful in drawing investors' attention back to the overall picture, which is the tremendous growth of the EV industry and the growing acceptance of Chinese EV start-ups and their technology by well-known European automakers.
Experts Alarm Concerns
Given the delayed launch dates of two new models, experts have expressed concern about the sales prospects of the two automakers.
The 2026 launch dates may be too little, too late, according to some analysts, even though the cooperation is optimistic that its EV sales can be turned around with these two new products.
They do not expect the partnership with Volkswagen to significantly affect Xpeng's sales or market share, despite the possibility of recurrent money from licensing its innovations.
Few industry professionals predict that Volkswagen will probably need to pay a sizable sum of money as a transfer fee in order to acquire Xpeng's technology, which has been a standard practice in such partnerships.
On the other side, Xpeng's partnership with Volkswagen may serve as a crucial endorsement to increase its standing in the European market.
A Game Changer Maybe?
On the bright side, experts believe that this collaboration between Volkswagen and Xpeng is the most recent indication that the Chinese market is now prepared for consolidation, which means that additional emerging local EV manufacturers will either fail or be acquired. The simplest way for foreign OEMs to recover from their current position and catch up in the EV market is to buy some of the most promising players.
The partnership ushers in a new age when Chinese EV manufacturers will be relied upon by Western legacy automakers for their innovations and speed to market.
Having been one of the first significant foreign auto brands to enter China, Volkswagen can be considered as playing a pioneering role in this situation since it has now created the opportunity for future collaborations with other global legacy automakers and local businesses. The German behemoth also disclosed an expanded alliance with SAIC in China and its Audi brand.
Experts have suggested that multinational brands are acknowledging that Chinese EV enterprises have advanced to the point where foreign businesses can learn from them.