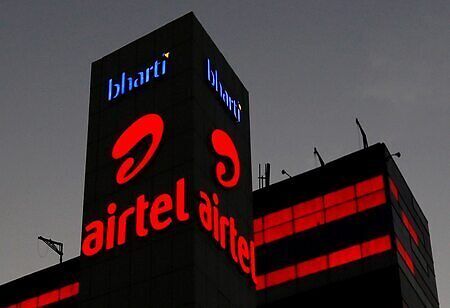 Bharti Airtel waged $ 62 million to acquire a 100 percent stake in Telecom Seychelles, expanding its worldwide reach to 19 nations. Under the Airtel name, Telecom Seychelles, which first started operating in 1998, provides 3G, fixed-line, ship to shore, satellite, and value-added services like VSAT and Gateways for International Traffic throughout the Seychelles. At present, Aitel is accessible in 3,000 towns and cities in India. The rollout of the 5G network connectivity, known as Airtel 5G Plus, started after the introduction of 5G at India Mobile Congress 2022 last year. Along with Jio, Airtel is the only major cell phone provider rolling out 5G coverage across the country. From Katra in Jammu to Kannur in Kerala, from Patna in Bihar to Kanyakumari in Tamil Nadu, from Itanagar in Arunachal Pradesh to the Union Territory of Daman and Diu, consumers are able to get access of Airtel 5G Plus across all of the nation's major urban and rural locations.
Airtel IQ Reach
The well-known telecom Airtel recently unveiled Airtel IQ Reach, a ground-breaking self-serve marketing communications platform that would let brands and businesses use customized communications to promote targeted consumer engagements. Launched as part of Airtel IQ, the first network-embedded Communications Platform as a Service (CPaaS) in the world, Airtel IQ Reach is user-friendly platforms that will help small and medium-sized businesses engage with target customers cost-effectively using prepaid pay-as-you-go plans. By logging on to a single site, businesses, especially new enterprises, will be able to create customized messages, upload or choose their target audiences, schedule campaigns, and more. This self-serve portal will be a one-stop destination.
Abhishek Biswal, Head – Digital Products & Services, Airtel Business, says, "Our customers are at the heart of everything we do. We have designed Airtel IQ Reach especially for the SMB segment to enable them to elevate their customer communication. The platform leverages cutting-edge technology along with Airtel's strengths of infrastructure, data and engineering expertise to facilitate enterprises in targeted customer communications. Our customers can now capitalize on the platform for their business growth even as they reduce their customer acquisition costs and target the right audience at the right time with the right personalized communication through our innovative solution."
The technology will also provide thorough statistics in real-time on a centralized dashboard, allowing companies to assess the success of their marketing initiatives. Among other things, Airtel IQ Reach will assist SMBs in managing numerous channels to reach their target audience, identifying the proper audience, and tracking the performance of marketing initiatives.
Ganesh Lakshminarayanan – CEO, Airtel Business (India) says , "We are excited to reach this critical milestone of 20 million connected devices on our platform. IoT is a key pillar in India's drive towards digital growth, and as a brand driving this journey with our future-ready technological solutions for connected devices, we are proud to do so. We are at the forefront of enabling businesses to scale their operations while expanding their reach to the most remote regions of the country on our secure platform by providing effective and affordable automated IoT solutions. With our cutting-edge IoT solutions, we will continue to collaborate with businesses to support their digital transformation journeys."
The Airtel IQ Reach platform is currently operational for WhatsApp chats and will soon be made available via SMS, voice, and other media. An omni-channel cloud communications technology called Airtel IQ combines cloud communication with customer experience management to let businesses interact with customers via phone, SMS, and WhatsApp. As WhatsApp's first Business Service Provider (BSP), Airtel is a pioneer in the telecom industry.
First ICT Service Provider in the Country
Airtel Business has made industry history by becoming the first ICT service provider in the nation to connect more than 20 million devices with its IoT solutions. Airtel IoT provides businesses in a variety of sectors with a secure and dedicated private network for the safe transmission of all consumer data across connected devices, including those in the automotive, energy, utilities, logistics, financial services, manufacturing, and many more. Some of the major successes for Airtel's IoT deployment in recent years include partnerships with Secure Meters and TP Western Odisha Distribution Limited (TPWODL), a joint venture between the government of Odisha and Tata Power for the deployment of 200,000 smart meters in Odisha, and a partnership with Matter Motor Works to power 300,000 bikes with cellular IoT.