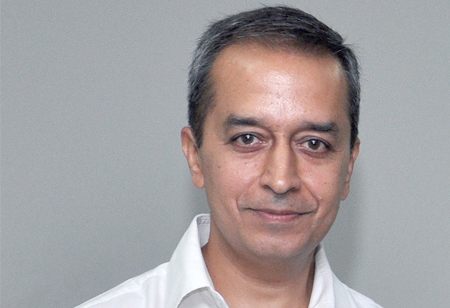 Sunil Uttam, Co-Founder & Chief Solution Architect, Mithi Software Technologies, 0
An entrepreneur at heart, Sunil is on a mission to simplify email data management for businesses by leveraging the cloud.
We have seen drastic technology-led changes in the BFSI sector over the last few years. Demand for superior digital customer experiences has raised the bar, and financial services leaders turn to their IT teams to help them improve efficiencies, innovate solutions for new experiences, and maintain the legacy systems with reduced costs.
On the one hand, financial services companies are seeking technology solutions to up their game. And on the other hand, Fintech, and Big Tech companies, with deep experience in the making of highly scalable, usable products, are making inroads into providing financial services solutions to the modern consumers (Gen Z in particular). Paytm, Google Pay, Ola Money, and more are examples of such entrants.
While Digital is the core to provide an edge, Digital can also level the playing field.
The Flip
Hence, to withstand hefty and tech-savvy competition, it is recommended that Banks and financial services institutions should transform into agile technology companies in the financial services sector and not the other way around.
I am thus implying that BFSI organizations should focus primarily on providing differentiated business value to customers and partner with experts for non-core operations such as business communication, data management, analytics, infrastructure, and security.
Upcoming Key Trends
In a nutshell, some of the key trends facing Financial services companies in the next 18 months or so, according to Gartner, PWC, and several other analysts, are:
-Heightened focus on providing rich digital customer experiences
-Increase in cybersecurity spending
-Increase in the need for data privacy
-Increase in Technology firms disrupting Traditional Industry players
-Increase in Investments around AI, Blockchain, Big Data, RPA, and Cloud computing
Unstructured data - An Oft Neglected Aspect
In this article, I want to pick up one aspect of data management, which is mostly ignored and has a high potential to create business risk (and excellent business value if leveraged).
I will suggest some practical ideas that can be easily implemented and serve as a platform for the business as it grows into the future.
Unstructured data consists of documents, images, media files, conversations on social media, web channels, chat, and email, data streaming in from IoT devices, with new varieties coming in regularly.
Beyond the everyday workflows in core business applications, all exceptions are typically handled via conversation and collaboration tools, creating enormous amounts of unstructured data. All of this is critical. It may carry PII (Personally Identifiable Information) and customer financial data to facilitate the conversations to resolve issues.
While your core business applications do a fine job of maintaining and securing structured data for extended periods, what is your strategy to identify, protect, and make discoverable all your unstructured data?
Given the nature of the critical workload carried in unstructured data systems, and considering that BFSI is a highly regulated industry (and regulations get tighter as time goes by), the organization must have full visibility, access, and control over unstructured data.
Unfortunately, since unstructured data sources are fragmented, data types varied, and cannot be stored in databases, it is challenging to get central visibility and control.
In addition to the already stringent regulatory requirements, Data Privacy norms are getting more inflexible.
Here are some ideas and trends that can help address this challenge:
A.Email is your Critical Path:
BFSI organizations should make it a priority to define a method for the identification, minimization, protection, management, and discovery of unstructured data. While unstructured data constitutes the bulk of the data in an organization, interestingly, email carries more than 60% of this critical information (IDC). Hence, if an organization must prioritize or choose, it must look at protecting email data as the core method of centrally capturing most of the unstructured data generated and flowing.
B.Document Storage & Sharing Tools:
BFSI organizations should look at a Document storage and sharing tools to securely store and share documents within and outside the organization. Consumer file-sharing tools should be banned for the lack of security, privacy, and control. The document storage and sharing tools gradually become the central document/file repository, thereby allowing in-depth discovery and knowledge reuse more easily
C.Cataloging Tools:
BFSI organizations may look at Information Asset management tools that integrate into the staff's workstream collaboration processes and help capture, classify (catalog) and protect "work in progress" unstructured data even before its fully ready to be published. Over time, these catalogs provide invaluable insights into the nature of the data.
Unfortunately, since unstructured data sources are fragmented, data types varied, and cannot be stored in databases, it is challenging to get central visibility and control
Conclusion
Protecting the Downside:
For heavily regulated organizations, compliance issues can cost time, money, and reputation. For example, with insights provided by analyzing unstructured data such as email or customer conversations over chat and calls, organizations could get a heads up on regulatory issues before there is a significant negative business impact. Tools such as AI, machine learning, natural language processing, sentiment analysis, and more make such an analysis possible.
Boosting the Upside:
Organisations can fully uncover the business value of unstructured data by having a central hub that stores, protects, and provides visibility, control, and access to this data for decision-makers in an organization. Such a repository can also facilitate IP protection, knowledge reuse, and help in role transition.