Fame Advisory DMCC: Unravelling The Complex Financial Equations With Knowledge Based Innovative Solutions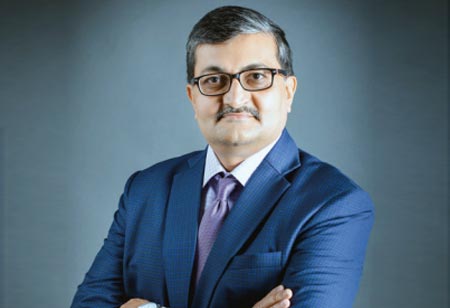 Nirav Shah, Director, 0
The global tax management market is undergoing a paradigm shift, owing to the burgeoning volume of transactions across the verticals due to digitalization. According to ResearchAndMarkets, the global tax management market is expected to grow from $15.5 billion in 2019 to $27.0 billion by 2024. The organizations are in constant pursuit of tax management partners who could decipher the complexity of the system and ensure their adherence to changing policies through a partnership based on trust. Ticking all these boxes while offering comprehensive tax management solutions under one roof has been the game changer for FAME Advisory DMCC - a boutique tax and financial advisory firm. FAME is based out of Ahmedabad & Dubai and extends services across India and the Middle East.
Its services include, but not limited to, Corporate Services, Tax Compliance Services, Business Advisory & Compliances, Family Related Offerings, Tax Agency & Tax Agent Services, and VAT Advisory & Consultancy.
FAME's anecdote in the international market can be traced back to its robust team, and the two pillars of the company - Nirav Shah (Director) & Jai Prakash Agarwal (Partner). The ACA-duo boasts of a combined experience of 40 years. Nirav, who established the company in 2013, is popularly regarded as a VAT expert and contributes to publications like Khaleej times, in addition to being a preferred speaker at various events of Institute of Chartered Accountants of India. Jai joined the firm three years ago, adjoining his 15 years strong experience to the team. CEO Insights engages in an exclusive interview with Nirav to explore more about their journey.
How do you add value to your customer's business beyond the industry norms?
We provide our customers with a seamless experience while deciphering the complexities for them, starting right from idea origination. We discuss and assist them with evolving & suitable business & financial plans and selecting befitting structures, as well as implementing the same. In other words, we would walk along with them the entire process. Furthermore, on an ongoing basis, we support our clients with the financial oversight and compliances for their operations.
We continuously render solutions to the issues faced, rather than product selling. We help our clients in managing the business with zero tolerance for regulatory or compliance risk. Our services are also about implementing suitable internal controls and reviews with a view to reduce financial risk for the enterprise. These unique propositions are the rationale behind us, over the past seven years, assisting various reputed corporate organizations and often families to build suitable structures, implement them across geographies, and also manage them. Our portfolio also includes a history of assisting corporate organizations with conducting financial due diligence before acquisitions, evolving & establishing suitable structure for acquisitions, and eventually closing the acquisitions for them.
How would you describe the journey so far?
Over the past seven years, we have been driving along a consistent growth curve. Of course, the challenges come with the package, but our determination helps us to keep the momentum going. We have been able to offer advisory services to various clients from geographies like Hong Kong, India, UAE, Africa and UK, and today, we provide establishment & administration assistance to entities in over 40 jurisdictions. In the UAE alone, we have educated over 4000 professionals on VAT through different platforms. Constantly improving our knowledge is another aspect of our growth. We continue to participate in multiple events and concepts for spreading knowledge & expertise pertaining to VAT and Economic Substance Regulations in and around UAE.
What opportunities do you foresee in the current finance industry, and what are your strategies to leverage the best of those opportunities?
The pandemic has pushed almost every business around the globe to face financial and cash flow challenges. Each business is eager to look for cost reduction strategies. However, we firmly believe in optimization, as organizations need to balance current needs with medium term requirements, which requires optimizing the actions suitably. Our focus remains on preparing suitable cash flow projections based on the priority set by our clients and looking for options to meet them.
We firmly believe in optimization, as organizations need to balance current needs with medium term requirements
In the current situation, each organization needs to reinvent and tune themselves in to meet the challenges faced by clients. Technology is a great enabler and embracing new technologies will always remain a part of our unique offerings. We offer technology related consulting assignments, wherein we act as a bridge between technical and operations teams. We are working together as a team to accomplish our goals by crafting bespoke services and being a true partner of our clients. We will continue to do so and make FAME one of the most trustworthy names in the industry.
Nirav Shah, Director
An excellent academia, Nirav had secured sixth rank in Inter CA and 36th rank in CA Finals. He specializes in International Tax and Finance and is advising on various cross border transactions from International and Domestic Tax and Regulatory perspective. His skills combined with 25 years of experience in the industry help companies set up the right corporate holding structure for the group, evaluate new business/Investment opportunities, have strategic inputs/reviews for businesses, and manage compliance issues.
Jai Prakash Agarwal, Partner
Jai is a Rank Holder Chartered Accountant with 14+ Years of experience across industry, ranging from consultancy, technology, telecommunication, manufacturing and healthcare. He was part of GST Implementation in India and is actively involved in VAT Implementation in UAE. He is a recognized VAT faculty for The Institute of Chartered Accountants of India (ICAI) and conducts regular training of fellow chartered accountants.
Offices: Dubai & Ahmedabad