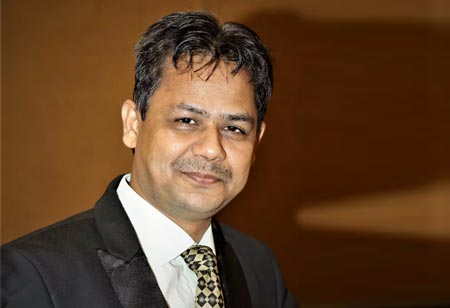 Kailash B Gupta, CFO, INOX Leisure, 0
Kailash is a seasoned Finance Professional with 21 years rich experience in General and Business Accounting, Taxation, Banking, Treasury, Business planning & review, Budgeting, Commercials, Legal, Controlling and relationship Management
The entertainment industry in India is a sunrise sector for the economy and is making tremendous strides. The industry is experiencing a strong phase of growth, backed by rising consumer demand, increase in discretionary spends and increasing advertising revenues. In India, the expansion of multiplexes since the mid-80s has changed the dynamics of Indian cinema. With well diversified distribution of multiplexes across India, there is also access to wide variety of regional content.
The scope for growth is immense in all the segments due to rising incomes and evolving lifestyles. Media is consumed by audience across demographics and various avenues such as television, films, out of home, radio, animation and visual effect (VFX), music, gaming, OTT, digital advertising, and print. The industry generates employment for 5-6 million people, including both direct and indirect employment. India produces the maximum number of hours of content globally, across 2,000 films, 800+ television channels, 250+ radio stations, 100,000+ newspaper and magazine editions and thousands of live events.
Separately, the Government of India has also encouraged this sector's growth by taking various initiatives such as digitizing the cable distribution sector, opening of Telecom and Radio sector to attract greater institutional funding, increasing Foreign Direct Investment (FDI) limit from 74 percent to 100 percent in cable and Direct-to-home (DTH) satellite platforms, and granting industry status to the film industry for easy access to institutional finance.
Having said that, the change in consumer behavior continues to accelerate, necessitating new strategies and flexible business models for entertainment and media companies to thrive in global markets. Even amid all the changes the most valuable constitute of the media industry is the Fan centric approach. The Companies have to constantly change and adapt themselves to the new technologies and the change in taste and preferences of the consumer. In line with this, Companies have started looking beyond traditional portfolios. Almost all the Companies in entertainment and media sector have shown a paradigm change in their approach.
Indian cinema, with its century old rich heritage, has evolved from celluloid to digital cinema and multiplexes, thereby introducing IMAX, 4DX and Insignia experience. During this evolution various developments in terms of
technological advancements took place not only in film making, marketing, distributing but also in how movie goers watch cinema paving way to multiplexes thereby becoming entertainment centers. By way of this, it is also seen that multiplexes have transformed themselves into complete entertainment zones by introducing facilities such as children's play area, play stations, special auditoriums for children and many more such initiatives to come-up in the near future. There are also cafes and food and beverage lounges, thereby making it a complete family outing package.
Service Industry is all about the contribution of individuals and intellectuals. Almost everyone can agree that business productivity can be traced to an organization's ability to successfully execute an overall strategy. Businesses need engaged and highly productive and creative employees executing on goals that are aligned with the organization's strategic objectives.
It is essential for leaders to act as a professional and a well-qualified trainer, who can guide on various prospects associated with newer technologies
Execution is the key to a successful business. The steps to maximize business productivity for greater execution on strategic goals would be by knowing that your business alignment and people performance are working at optimal levels leading to the best possible results. Generally speaking, employees wish to be appreciated for their effort and hard work. Productivity softwares can bridge the gaps in communication and convey to each member of the team that they are valued. With people working at their highest capabilities and the business being aligned from top-to-bottom, you will be creating a workforce that is engaged and productive. Feeling valued is the key to employee loyalty which leads to greater business productivity. The entertainment industry has a very creative and dynamic approach through which they motivate their employees. The media and entertainment companies have a vibrant work culture wherein they organise various employee participation programs keeping the fun element alive. Employers celebrate birthdays, festivals like Navratri, Diwali, New Year and others. They also undertake initiatives to reward the employees in a timely manner. Special care is taken for the women employees by allowing flexi-timing, maintaining crèche facilities, work from home, etc. They depute employees for onsite and off-site training programs thereby providing a better learning exposure.
The learning process for an individual never ends, which mandates for the constant learning programs to be developed. This becomes important for the entertainment industry where the technological and consumer behavioral changes are rapid. Likewise, every employer should keep a track of the latest technical developments in their business favor and organise training sessions in connection with that. It is essential for leaders to act as a professional and a well qualified trainer, who can guide on various prospects associated with newer technologies. This will enable the employees to stay abreast of the efficient workflow procedures and adopt them on requirement. Also, it is essential for the employers to assist employees in gaining knowledge regarding their profession for improvising on efficiency.