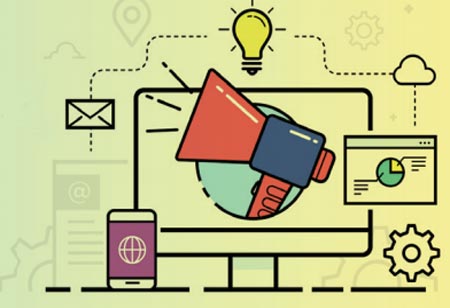 Chirag Gander, Co-Founder, The Minimalist, 0
An alumnus of IIT Bombay with a diverse experience in marketing, entrepreneurship, technology and other domains, Chirag is helping SMEs and startups tackle industrial glitches
This year has been a boon for the MSMEs and the SMEs with regards to the kind of ROI they've accomplished. In fact, recently I came across an article in the Huffington Post that said that Indian economy is expected to become one of the leading economies in the world and is geared to reach five trillion dollars by 2025. These MSMEs contribute 45 percent of India's GDP, which is practically triple amount of what Corporate India contributed. The sector has been said to be employing close to 46 crore people, and growing at 11.5 percent annually. These numbers are just the proof that SMEs have now become the driving force of the India's socio-economic growth. This has just become easier, with Digital marketing coming into the picture. In the early 2000s, Mainline Advertising was the only source for the brands to reach out to the masses, by investing heavily in it.
Digitalization, smartphones and the internet gave birth to Digital Media Marketing in India. As people moved to social media platforms, brands found it essential to connect with their users on these channels. On the basis of the statistics mentioned above, there's been an ongoing collaboration amongst Facebook, OECD and the world bank, focusing on SMEs across the world. The Future of Business Survey took the initiative to help these businesses out by keeping in mind the economic environments in which they operate and share these learnings with them. They built a platform where they were able to exchange the challenges and opportunities which existed to help them grow in return. Around 200,000 SMEs in 40 countries, with an active Facebook page, have taken the survey.
Digital media helped in the evolution of advertising as well as marketing and bridged the gap between the brands and their audience. People found it easier to connect with the brands having presence in Digital media. It became a boon for everyone, especially the SMEs. Unlike traditional media, Digital media helped big as well as small businesses to reach out to a particular set of audience among the masses without burning a hole in their pocket.
They have slowly begun to adopt different methodologies to get maximum ROI and to reach out to their potential audiences at the same time. Apart from regular Social media sponsored ads, it is essential for these SMEs to generate more website traffic through traffic channels like PPC and SEO marketing.
Search engines paved the way for paid ads in the 2000s in America and slowly expanded globally. Search Engine Optimisation (SEO), helped advertisers to market their products with the usage of right keywords. All the brands got equal opportunity to reach out to their desired audience and get positive returns.
Since everything was transparent and measurable on the digital front, Marketers began moving towards it. According to a study done globally in 2017, 42 percent of the small businesses believe in learning from each other was one of the most important ways of mastering new techniques to expand their business and 38 percent of SMEs in India alone indicated that they were code pendent on each other to learn new innovation.
Digital media is rapidly evolving. Keeping this in mind, brands can expect a lot of innovative ways to reach out to their consumers by creating viral content to market their products
Influencer marketing has been one of the most effective marketing strategies to help these SMEs gauge more attention of their targeted audience. According to a study done by the Influencer Marketing Hub 2017, companies in the U.S. who opt for marketing through influencers, receive an average return on investment (ROI) of $7.65 for each dollar they spend. This profit can rise upto $20 for every dollar invested.
Apart from getting high ROI, influencer marketing helps the brands to enhance their social media presence. There are many SMEs who create their social media pages and occasionally run sponsored ads to increase their follower base. Influencer marketing can help them in increasing the same by promoting the brands they tie up with on their pages. Through this method, small businesses are able to build loyalty for their brands. Engagement with consumers provides them the opportunities to use social media as a tool for their marketing strategies..
There are other strategies that can help the small businesses. One of the latest and most profitable strategies has been the Affiliate marketing. which is a performance based marketing, where you pay the affiliates a certain amount of commission along with cost per acquisition on the number of leads or sales they help you make. Through e-commerce portals, affiliates purchase a few products of the small enterprises to try them out and talk about their experiences with these products in the form of a video or a blog along with the links of the products attached in the description. Every time a consumer clicks on the links posted by the affiliates and purchase the product, they are entitled to a certain amount of profit. This particular strategy, not only helps the SMEs in achieving high ROI but also helps with brand advocacy.
Digital media is rapidly evolving. Keeping this in mind, brands can expect a lot of innovative ways to reach out to their consumers by creating viral content to market their products. Someone rightly said, "Change, is the only Constant".