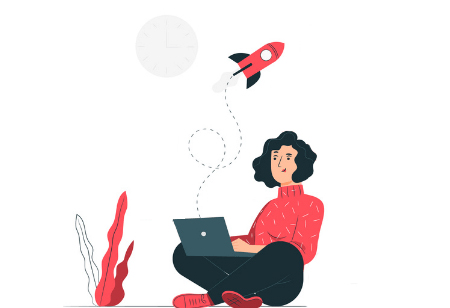 For a populous country like India to succeed, empowered women and the stratum of women entrepreneurs are vital. The country currently has around 48 percent female population. It's no secret that a country can't progress in its development path without contributions from half of its occupants. In fact, breaking centuries of conventions, Indian women have come out of their comfort zone and carved a niche for themselves in the business world, especially over the past two decades. But there still prevails a massive disparity in the gender of entrepreneurs. No matter which geography you consider, female-founded companies are significantly fewer. However, this is not just an 'India' problem; it's an 'everywhere' problem. Even in first-world countries, this environment is almost similar. You have to look closer! Women own 12.3 million businesses in the US, roughly equal to 42 percent of all US companies. But 88 percent of companies owned by women generate less than $100,000 a year in revenue. This tells the same story through a different equation.

In India, one of the best avenues towards filling this crater is to leverage the government schemes for women entrepreneurs to the fullest. Let's look at some of the most helpful government and private sector schemes that could make a difference for women entrepreneurs and aspiring women entrepreneurs.

Annapurna Scheme
The government launched Annapurna Scheme to facilitate women entrepreneurs or aspirant women entrepreneurs in the food catering business. It applies to women entrepreneurs running individual firms or partnership firms. The scheme aims to provide financial aid via various national and localized banks to female business owners to establish food catering units. This is a composite term loan. You can avail a maximum amount of up to Rs.50000 to purchase kitchen essentials, utensils, gas connections, raw materials, and water filters, among others. You can repay the loan in 36 monthly installments with a moratorium period of one month. Besides submitting assets as collateral to the bank, you also need a guarantor to secure a loan under Annapurna Scheme.

Bharatiya Mahila Bank Business Loan
Bharatiya Mahila Bank (BMB) was merged with the country's largest lender State Bank of India, in 2017 to ensure greater banking outreach to women. Before BMB was merged, it extended loans of Rs.192 crore to women borrowers, while the SBI group has provided loans of about Rs 46,000 crore to women borrowers. The SBI has a significant outreach of more than 20,000 branches and the lowest cost of funds in the sector, not to mention that SBI has a much larger asset base. Today, this scheme ensures business loans to women in a much faster, easily accessible, and more useful way.

Mudra Yojana Scheme
Pradhan Mantri MUDRA Yojana (PMMY), a government scheme projected towards women empowerment, was launched by the Hon'ble Prime Minister in 2015. PMMY provides loans up to Rs.10 lakh to the non-corporate, non-farm small/micro-enterprises classified as MUDRA loans under PMMY. The government has joined hands with Commercial Banks, RRBs, Small Finance Banks, MFIs, and NBFCs to provide these loans. The borrower can approach any of the 203 lending institutions that have partnered with the scheme or apply online through this portal www.udyamimitra.in. Under the aegis of PMMY, MUDRA has created three products: 'Shishu,' 'Kishore,' and 'Tarun' to signify the stage of growth and funding needs of the beneficiary micro unit / entrepreneur and also provide a reference point for the next phase of growth.

Orient Mahila Vikas Yojana Scheme
Oriental Bank of Commerce originally brought in this scheme, an Indian public sector bank headquartered in Gurgaon, and was launched by PM Narendra Modi. Even though the bank merged with Punjab National Bank in 2020, the scheme is active. This scheme enables loans for women with an ownership of 51 percent share capital individually or jointly in a proprietary concern. However, the borrower needs collateral to avail of a loan between Rs.10 lakhs to Rs.25 lakhs. The repayment tenure of the loan is seven years. Orient Mahila Vikas Yojana Scheme also provides a concession on up to two percent interest rate.
The Dena Shakti Scheme came into e to provide affordable financing to women entrepreneurs involved in a wide range of business verticals in the MSME segment, including agriculture, retail, & manufacturing, among others
Dena Shakti Scheme
The Dena Shakti Scheme was launched to provide affordable financing to women entrepreneurs involved in a wide range of business verticals in the MSME segment, including agriculture, retail, & manufacturing, among others. Dena Bank launched this scheme; a government-owned financial institution merged with the Bank of Baroda in 2019. The scheme aims at increasing economic opportunities for women and paving the way for their economic empowerment. Dena Shakti Scheme is a loan that can meet working capital needs or expand a company, and the bank has established a lending network for female entrepreneurs.

Udyogini Scheme
Udyogini means woman entrepreneur. Women Development Corporation launched Udyogini Yojana under the Government of India. This scheme provides an entrepreneurial opportunity for women, especially in the rural areas of our country, by motivating and providing financial assistance. Udyogini Scheme offers a maximum loan amount of Rs. 3 Lakh and interest are either Competitive, subsidized, or free for special cases. The borrower's family income should be Rs. 1.5 lakh or less.

Cent Kalyani Scheme
Launched by the Central Bank of India, an Indian nationalized bank under the Ministry of Finance, Government of India, Cent Kalyani Scheme projected towards women empowerment by facilitating the start of a new project or expanding or modernizing the existing unit. It offers financial assistance in the form of both capital expenditure and operational expenditure.