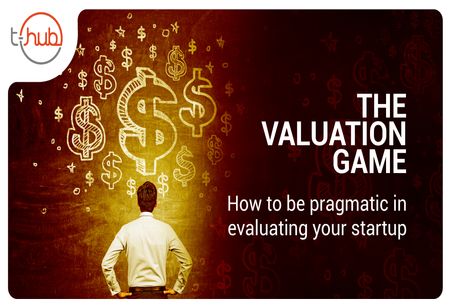 'Unicorn' – when Aileen Lee coined this world in 2013, she carefully considered all the elements that would define it. But she would have never thought that within less than a decades of coining this word, the ecosystem would exploit the word and overhype startups. How? Overvaluation of startups by venture capitalists or investors including angel investors. But how far is this overvaluation justified? Is there any way it could backfire and lead to economic downturn?
Since the last couple of years, there has been considerable rise in the number of startups entering the unicorn club. Everything is fine till investors can justify the valuation but if we go by some venture capitalists and academics who are constantly raising the red flag about the lack of change in startups' overall profitability and future cash flows, there surely is a fear of Unicorn Bubble that may burst anytime. The consistent skepticism is on rise and that is for a valid reason.
A couple of years back, entering the Unicorn club was pride of honor, but today justifying the sky-high price tags is questionable. So what leads to such mounting valuation? According to some experts, it is the inappropriate valuation model. But it surely is a trap to get in big investors and getting more funding. One prime example is WeWork and we all know the fate of the company. Initially the growth of the company was unprecedented, but ultimately it met the fate it wrote for itself. But how could they raise so much of money and be valued at such a skyrocketing price? Finding the value of company through their P&L statements, balance sheets, bank statements and other sometimes doesn't give the correct picture and hence investors or valuers opt for the next best move – the future way of operation.
That is how unicorns like Byju's have raised billions of dollars. But there are startups who despite raising such huge sums are struggling to breakeven let alone be profitable even after years of their functioning. On the other hand, such overvaluation sometimes kill innovation. But if we flip the picture, are startups playing with the numbers to get higher valuation and more funding. Say for example, the digital startups can fake or buy subscriptions for their products. This can efficiently attract investors.
So what needs to be done? Is the ball in the investor's court who needs to zero-in the correct valuation before making investment? And the final question, what is the responsibility of the startups in the entire process? Is it all to enter the Unicorn Club faking rest? Let's wait and watch!