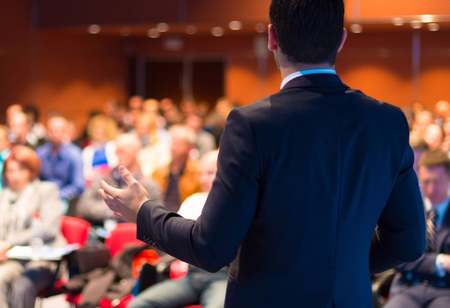 Remember how our grandparents used to tell us bedtime stories! The most interesting part was when they used to customize the stories depending on who the listeners were! Indeed they took into consideration the age, sex and interest of their story consumers and tweak to ensure the listeners enjoyed every bit of the tale. But as adults, we tend to forget this very essence of storytelling when narrating to our kids or friends or even to our business fraternity. We become so filled with one way of pitching the story that we never bother to check before narrating who our audience is and what is the purpose of storytelling. That's when the story becomes BORING.
The purpose of storytelling becomes more important as a businessperson. This is when storytelling doesn't remain only a bedtime task, but you as an entrepreneur need to tell your tale every minute of your day and to everyone you meet. Whether it's your customers or investors, your art of storytelling makes a huge difference in winning the game. There are many instances where an entrepreneur failed to impress the investors due to poor storytelling despite their ideas being one of the most effective and money minting one. On the other hand, poor story telling breaks your brand persona, while poor story structuring when marketing your product/brand drives even your loyal customers away.
But it's not just the customers and investors you need to tell your story to, it is even the employees or prospective employees who need to know your story and align themselves with the purpose to ensure your goal is achieved.
So How to Learn the Art?
In 2003, Kaufman said that storytelling is one of the oldest and most powerful communication means, while Denning in 2005 said that storytelling is considered as a phenomenon that is essential for all nations, companies and cultures, and can be considered as the first means of communication between people. Knowledge from storytelling has a positive impact on entrepreneurial intentions. But when we say storytelling, it is more than a progression of events that leads to an outcome. It is even more than just a timeline of your journey. It is a culmination of key moments, pivots, motivation, frustrations and failure & successes.
It all starts with knowing your audience, just like our grandparents did! This will help you determine the length of your story and the language you need to use. Check if your audience are baby boomers or millennials, whether the tone should be more professional or can be a little friendly. But if you think this is just what is needed, you are wrong as a story is successful only when the audience connect with it either emotionally or mentally and start caring. So set the scene, and begin the adventure as no one likes to listen to a boring same old story.
Let's move ahead and realize the importance of the word 'chronology'. Set the scene accordingly and be creative with chronology. You may even pick the plot from the midst of the storyline, all depending on from where your audience will be interested in. Keep your punchline ready and learn some expressive and excited words so you do not paint your story with a single stroke.
Remember there is no specific way of doing any particular work. Pick your plots wisely, frame the story and deliver it in a language your audience best understands.
Happy storytelling!