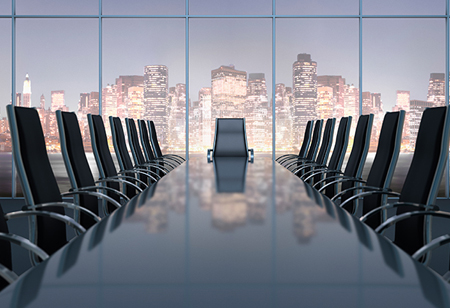 It may come as a surprise to many of us that one of India's oldest business houses, a 120-year old business conglomerate, is yet to induct its first female board member. The lone fight of Valli Arunachalam, the daughter of MV Murugappan – the founder of Murugappa Group, to be inducted on the board of Ambadi Investments Limited (the holding company of Murugappa Group) and recognized as the first woman director of the group is a case study in itself. The question is why a group is hesitant to induct a 59-year old nuclear scientist to their board?
Valli in a statement mentioned that, "A female heir with a doctorate degree, 24 years of work experience in fortune 500 multinational companies, and numerous patents and publications to her name cannot be inducted to the board, even three years after her father's death, despite being representative of the same shareholding, whilst a 23-year old male heir with a master's degree and no job experience can be inducted to the board soon after his father's passing".
Though Valli's fight is tough despite the various laws that allow women to hold equal rights in their father's properties, the story is not that pale everywhere. The amendment to Hindu Succession Act in 2005 also played an important role in enabling this change to happen. Though daughters started being a part of the family business, such law amendments have also encouraged daughters-in-laws to play pioneering roles in their family business. Some such examples are Roshni Nadar Malhotra (CEO & Executive Director, HCL), Sulajja Firodia Motwani (Joint Managing Director, Kinetic Motor Company), Vinita Gupta (CEO, Lupin Pharma), Ashni Biyani (Director, Future Consumer Enterprise Limited), Nandini Piramal (Executive Director, Piramal Enterprises), Nisaba Godrej (Executive Chairperson, Godrej Consumer Products) and what we have more to the list.
Making Positive Dent
Women are becoming more and more visible in family businesses. They are a strong bond that keeps the family glued with values and harmony, which ultimately reflects in the success of the business. Not just the bond of love but the strength of education is also empowering women and giving them a space in the family business board room. Having graduated from elite business school, having worked in their own business or other companies from the ground up give them enough lessons to play big roles in the world of business. Even family grooms and mentors them to take on the leadership role. Two living examples are the Apollo Reddy Sisters and the Parle Agro Chauhan Sisters.
While Preetha, Suneeta, Shobana and Sangita (the Reddy Sisters) carved out niche roles to diversify and scale the group into being India's largest healthcare conglomerate, Schauna, Alisha and Nadia (the Chauhan Sisters) took over the business post their brothers' exit. Just like other women in business, these ladies also sailed through different departments to learn the nuances of trade in due course of time. Their hard work, the thirst for knowledge, business acumen, eye for detail & quality helped them break the socio-cultural biases. Hence persistence is the key and patience is the mantra. Importance of constant learning cannot be put behind the screen at all.
The Gap that still Exists
Despite so much that they bring into the business and family, many family businesses hesitate to add the female power to their business. Why? Marriage and divorce are two major factors. While the family fear that post their daughter's marriage, her in-laws will also start having a say within the business, they also fear that they will have to vest a portion of their business to their daughter-in-law in case she divorces their son.
While the fear isn't out of thin air, rules and policies can be brought into play to ensure there remains no foul play in either case. This may further open up more opportunities for women to get a place in their family business and ruffle less feathers.
What is your thought!