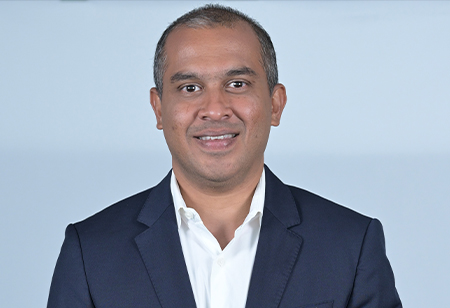 Chanakya Dissanayake, Managing Director, Acuity Knowledge Partners, 0
The financial markets industry provides exciting career opportunities for individuals who wish to build long-term careers in banking and capital markets. In the past, career opportunities in this space were concentrated predominantly in local banks and other financial services companies. Most of the front-end positions in financial markets were filled by the top one percent of the talent in the market. In the last two decades, with the emergence and growth of the KPO (Knowledge Process Outsourcing) industry, opportunities to build a career in finance have increased as global banks and asset managers have offshored high-end research and analytical work–hitherto performed in global financial centers such as New York, London, and Singapore–to countries like India and SriLanka.
At a broad level, aspirants could look forward to the following roles in the financial markets industry:
•Investment banking – Mergers and acquisitions (M&A), equity capital markets (ECM), debt capital markets (DCM), structured finance
•Public market research – Equities, fixed income, quantitative research, ESG research
•Private market research
•Portfolio management
•Data sciences and technology
•Commercial lending
•Risk and Compliance
•Sales and marketing
The key educational qualifications for these roles are a post-graduate qualification in finance (e.g., master's in business administration, Chartered Accountant [CA], Chartered Financial Analyst [CFA], Chartered Institute of Management Accountant [CIMA], Certified Public Accountant [CPA]). Apart from a background in finance, candidates aspiring to build a long-term career in this industry should have a strong analytical mindset, high numerical proficiency, an ability to have a big-picture view, excellent verbal and written analysis and communication skills, attention to detail, and an open mind to learn in depth about new companies, industries, and markets. In addition to these core skills, given the high degree of integration of technology in financial services, an ability to absorb new technology and market data tools, such as Bloomberg, is expected in this industry.
Some key attributes of people who wish to succeed in the financial market industry. Firstly, given the highly dynamic nature of the industry and uncertain outcomes, successful individuals in this industry resist the urge to form an opinion about a complex matter, without first conducting their own research (vs following the herd) into the topic and understanding the dynamics and inter dependencies at play.
Contrarian points of view and risk-taking ability are critical to building an edge in this industry. Secondly, innovation in the financial markets industry is fast. Individuals need to have a high level of self-motivation to continuously invest in them, by being updated with industry developments, technology disruptions and new analytical skills required to form a defensible opinion. Finally, respecting the information efficiency of investment markets and willingness to understand the viewpoints of those who have an opposing view on market conditions and individual assets can help one make informed decisions in a relatively uncertain and volatile market.
At the entry levels, individuals typically start as generalists and, in many cases, straddle multiple business/product areas before going deep into a specific sub-segment of business or product. With experience, they can move into specialist areas with a deep focus on specific market segments/products within the industry. Working with the right mentor in this industry is vital for personal and professional growth and development.
the financial markets industry provides an exciting long-term career opportunity for individuals with a passion for this industry with great scope for all-around personal and professional development
At the mid-career level, individuals typically specialize in a specific business, such as research and investment banking and have a responsibility to drive the product/franchise in their territories. Typical engagement in these roles is with CXO (CEO, CFO, and COO levels at companies and their boards; hence, individuals should have a professional demeanor and a strong ability to influence people. Over time, building one's own brand and track record in this market makes individuals valuable to potential employers in this industry.
Starting salaries tend to vary based on the profile of individuals and the business in which they operate. In many cases, a significant portion of their compensation can be variable in nature to allow employers to align compensation to business performance and growth.
Financial markets are a truly global industry that provides excellent career mobility globally to individuals who have the right skills. Some individuals based in India cover distant global markets, including the US. Given the strategic nature of these roles, individuals after gaining experience in this industry are also highly sought after by global corporations, given their unique insights into the industry and ability to effectively manage diverse stakeholders and investors. Over a longer period, some of these individuals have even become entrepreneurs, running diverse global businesses or their own financial services boutiques.
In summary, the financial markets industry provides an exciting long-term career opportunity for individuals with a passion for this industry with great scope for all-around personal and professional development.