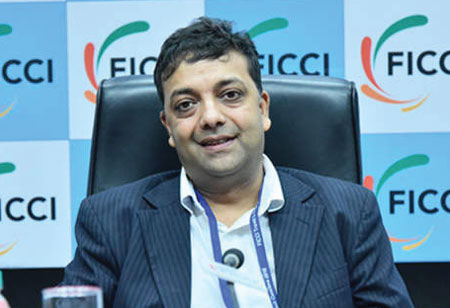 Aditya Sanghi, Co-Founder, Hotelogix, 0
Aditya is a passionate entrepreneur who is highly rated for his excellent business acumen and strategies
The COVID-19 pandemic has brought massive changes in the hospitality sector.In 2021, hotels saw significant transformations in terms of managing their daily operation and serving guests. In 2021 hoteliers quickly understood that cutting edge hospitality solutions are the only way to gain a superior competitive edge in 2022.
There are two significant aspects of technology adoption improved operation leading to boosted productivity and enhanced guest experience leading to increased brand value. According to Finances Online, here are a few key benefits of adopting new tech solutions in the hospitality industry (i)135 percent increase in online revenue, (ii)71 percent reduction in guest complaints, and (iv)19 percent increase in customer service ratings.
While talking about the overall technology trend, how can we not look at the rising importance of IoT in the hotel industry? IoT can help hotels increase their operational efficiency across all levels to enhance guest experience. Here is what a 2019 PwC survey has to say about it 53 percent of hospitality industry executives are looking at IoT to operate more efficiently.
Let's look at those operationally imperative technology solutions that can drive the industry's much needed growth in 2022.
Cloud based Hotel Property Management System
Hotels across size and category can witness several operational and business benefits with cloud Hotel PMS. With less Capex, it lowers software ownership costs. To ensure a 360-degree hotel operation, it enables hoteliers to work with a host of other third party cloud based applications, including channel manager solution, revenue management solution, online reputation management solution, web/internet booking engine, point of sale, accounting, and business intelligence, etc. Additionally, hoteliers will gain the required mobility as they can access the cloud Hotel PMS from wherever they want to either on devices via the web or a mobile app version.
A cloud based Hotel PMS can do wonders when it comes to efficient multiproperty management. It offers centralized control with a single sign-on. This means users can manage operations across all the properties from a single location. They can gain access to the centralized guest history to know their preferences and serve them better. They can also have group wide reports to understand several critical metrics and KPIs of their chain brand to make the right decision at the right time. And then, there is another piece of software called central reservation office that allows the group hotel's call centre agents to make and accept bookings for all the member properties.
Now let's look at the data security aspect, which is a pressing concern for hotels across the globe. Data
security is the #2 concern for many hoteliers after operational automation. A cloud based Hotel PMS guarantees frequent and free security patch upgrades. It deploys several additional cyber security measures such as ISO 27001 compliances etc. to encrypt and back up hotels' data, thus preventing breaches. It also assists hotels to achieve the required regulatory compliances to gain their guests'trust.
IOT can help hotels increase their operational efficiency across all levels to enhance guest experience
The crux is straightforward be it a chain/group or a large independent hotel, a cloud Hotel PMS helps users improve efficiency,sell more rooms enhance profit ability, and witness assured ROI. In essence, there has been a paradigm shift in the hoteliers' perception of Hotel PMS with cloud computing. Earlier hoteliers used to look at Hotel PMS as a mere operational tool. Now they perceive it as a strategic tool to improve the overall brand value of their hospitality enterprise.
Contactless and innovative in room technology
Thanks to the pandemic fueled health consciousness, the need for contactless or touchless services has become all pervasive in today's hospitality sector. During our recent conversations with hoteliers across the globe, we came to know that over 80% of guests would like to stay at a property that offers a complete self service experience. Yes, that's right but we understand that providing a full fledged end-to-end self service experience will take some time as it would need a considerable amount of planning and budget allocation.
However, with 100 percent of guests looking for touchless services, hotels have already started working on it, at least in a few areas. For hoteliers, the challenge here is to reduce physical touchpoints to the minimum by allowing guests to do everything using their smartphones checking in, unlocking the door, controlling in room HVAC, raising service requests, making payments, and checking out.
Not only this, in this era of competitive hotel business involving tech savvy guests, hoteliers will have to consider adopting the right technology solutions to create intelligent rooms. Yes, we are talking about wireless charging, voice controlled in room amenities, smart mirrors, interactive TVs, and many more that can elevate the guest experience.
Conclusion
As hotels are getting ready to explore what 2022 has in store for them, we are sure that digitisation is the need of the hour. And only those will emerge as winners who embrace the right solution to power up hotel operations, increase employee satisfaction and offer what their guests want from them.