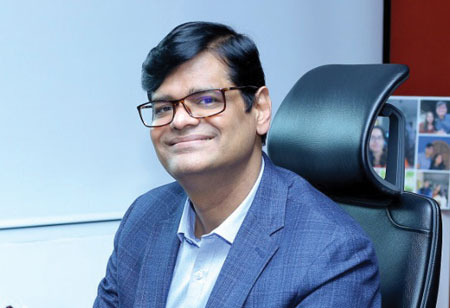 Alok Bansal, MD, Visionet Systems India and Global Head, BFSI Business, 0
High Performance Leader, Alok is adept in creating scalable organizations by developing comprehensive programs for team building, leadership development, organizational culture, and knowledge management
"Clearly, the thing that's transforming is not the technology it's the technology that is transforming you." Jeanne W. Ross of MIT Sloan's Center for Information Systems Research.
This quote is the definitive summation of the importance of digitization in our world. Post the pandemic, technology has become a compelling transformative force that has galvanized innovation, and made monolithic and dense systems more responsive to the needs of not just the hour but the minute within the BFSI (Banking, financial services and insurance) sector and beyond.
Disruptive innovation is an urgent need right now and to meet the challenges of businesses and processes that have been disrupted by the pandemic, digitization plans envisioned for the future are being employed at a breath-taking speed.
The pandemic has had a far reaching impact on the BFSI sector with significant cuts in home loan rates have triggering a boom in the mortgage segment. To maximize emerging opportunities and plug existing gaps, companies in the financial sector are now relying on Artificial Intelligence (AI) and advanced digital Business Process Management (BPM) solutions to generate revenue and accelerate the mortgage process.
Another critical area that has needed urgent attention is data management and future ready and intelligent document processing solutions which can help lenders quickly and accurately process large volumes. Advanced AI tools like Intelligent Document Processing (IDP) solutions are now organizing unstructured and semi-structured information into consumable data at a speed and cost which are impossible to achieve manually.
Technologies like Optical Character Recognition (OCR), Intelligent Character Recognition (ICR), Computer Vision and machine learning algorithms, are simplifying and taking document processing, classification and data extraction to another level. Fully integrated workflow engines, automatic task assignment, centralized QA checklists and automated actions are going to revolutionize complicated processes.
Financial APIs(Application Programming Interfaces) are also changing digital banking and facilitating smooth interactions, transactions, payments, and seamless information exchange with time saving integrations and
micro services. Processes like KYC verification, e-documentation and credit assessment are much simpler to manage now. Technology is also making it possible for the BFSI sector to ensure regulatory compliance, mitigate losses and improve customer satisfaction in a trice. What's more, financial assessment can be done precisely and before hand to avoid bad loans.
Digitally optimized operations, omnichannel banking, cloud, blockchain, robotic process automation (RPA) and micro services based architecture are helping companies to find their way out of a pandemic hit economy. With less human interventions, end-to-end automated data extraction, computer trained algorithms and fraud risks are minimized and security concerns mitigated. However it is important to acknowledge that digitization is not just a business tool but an instrument of change as well. In India, with over 330 million internet users and 240 million smartphones, the BFSI sector can make financial services accessible to demographics that have not tasted financial inclusion till date.
At the heart of every invention will be a personalized client experience defined by processes adopted by a business
To reemphasize the obvious, intelligent automated data capturing, extraction, and processing solutions bring unmatched transparency, convenience, security and speed to the BFSI sector even as they modernize heritage business frameworks, quickly detect fraud and security threats and protect the equity of trust. As we become more and more reliant on technology, it will also become important to not lose the personal touch that makes clients prefer one business over another. Improved client support is now being facilitated by AI with streamlined communication through chatbots and virtual assistants. At the heart of every invention will be a personalized client experience defined by processes adopted by a business.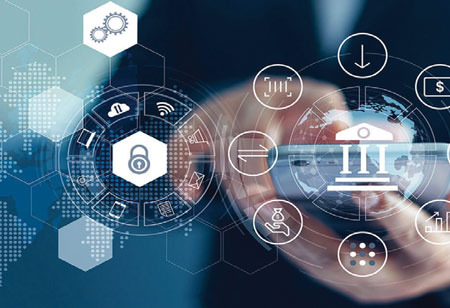 There is no doubt that we are on the cusp of a digital revolution in the BFSI sector or perhaps are already in the middle of it. Virtualization and digital empowerment are the way forward and are already replacing manual processes and transactions across all verticals, improving compliance, providing data insights and ensuring security.
In the end, this is the time to flow with the tide of time. As John F. Kennedy would say, "Change is the law of life and those who look only to the past or present are certain to miss the future."