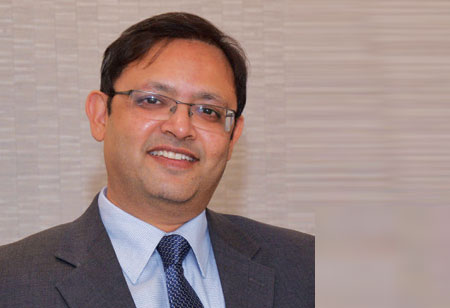 Alok Hada, Director, Anusha Technovision, 0
Home automation refers to the automatic control of house hold appliances. It is also known as smart home technology, a new age option that is popularly comingup. Home automation works with a network of smart devices connected to the internet. Automation allows controlling all the aspects at home through the Internet of Things (IoT).
Usually, the IoT devices have sensors that monitor changes in temperature, motion light, and other aspects. One also has the option to make amends manually or to be controlled remotely. Statistics suggest that 81 percent of buyers prefer smart technology enabled homes.
Automation can simplify regular monotonous tasks using multiple devices and set gadgets for specific roles based on our requirements. The automated entrance lights which turn on as we unlock the front door are a good example. Another option is the voice commands via devices like Alexa that help eliminate mundane chores like manually adjusting lights or curtains.
Technological advancements enable the smoother functioning of various operational tasks. For instance, one can integrate an HVAC or Security Camera system into an existing lighting system through automation. As people's familiarity with these apps/smartphones increases, the learning curve flattens. Automation provides flexibility and scalability because it can amalgamate multiple devices through one interface and upgrade as required.
There is no need to renovate or refurbish the entire house for consolidating automation. The user can identify particular spaces and corners to install automation. One can merge their existing décor with home automation without much fuss, rather than spending hefty costs for example, motorized shading devices, automated lights, IoT devices and more.
Home automation enhances user experience and provides benefits. For instance, incorporating timers in devices like smart lights, smart thermostats, and other devices improves energy efficiency. It additionally reduces excess power consumption using occupancy sensors. This technique enables sensors to detect
motions or occupancy in a particular area. As a result, lights turn and off based on occupancy requirements, thus reducing electricity bills.
The smart thermostat offers benefits to the users and the environment as well. It uses the temperature threshold to check the heating and cooling system and adjusts according to the user's climate preferences. They do all this with maximum efficiency and reduce energy consumption by 30 percent. Thermostats are programmed for specific target temperatures to keep the energy usage minimum during non-peak hours. They reduce manual interference, thus providing convenience to the end-user. Like the smart smoke alarms, they can also indicate fire or a threat like a pipe freeze.
Automation provides flexibility and scalability because it can amalgamate multiple devices through one interface and upgrade as required
Other benefits of home automation include smart security options. Sensors for doors & windows, security cameras, and video doorbells are some devices that can be accessed through the internet. These smart devices mainly help to keep homes safe. Smart doorbell cameras provide security alerts on the smartphone, activating the camera and sending alerts in case of a break-in or suspicious activity. The same goes with the smart lock, which sends notifications to the user whenever the door is locked or unlocked with a preset command. Technology advancements detect the user's phone approaching and provide features that enable secure door unlocking without worrying about the keys.
Smart lock technology has the potential to eliminate traditional lock slots. Smoke alarms with Wi-Fi connectivity can indicate the exact location of a fire in the house. They can also send alerts to the user's smartphone to keep them aware of any issue, even when away from home.
Home automation helps to declutter the vertical spaces. Though they don't add to the square footage, the wall backdrop can be modified by automated switches. Automated switches like Palladium keypads offer a seamless fit without the hassle of wires. The easy control features multiple functions and thus provides an edge to the house interiors.
For compact urban dwellings, automation offers comfort and seamless integration. Devices like smart speakers and smart lights enhance the quality of the space and provide comfort. The effective use of technology provides security and convenience for the end-user. With the rapid usage of automation, it is evident that changes created in the built environment will continue to rapidly evolve in the future facilitating comfortable and smarter homes.