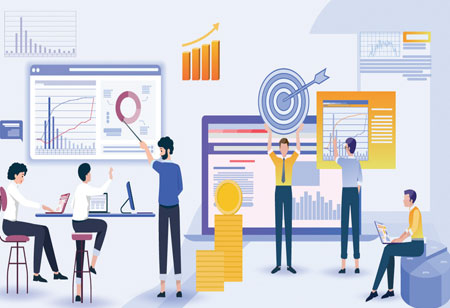 Lipi Ray, Head - CRM, NCR & Punjab, IREO, 0
Lipi is a strong business development professional with diverse skill sets from domains such as CRM, Service Delivery, Negotiation, Operations Management, and Retail.
The Sales Force Automation, abbreviated as SFA, refers to the technique wherein the software is used to automate the business tasks such as inventory control system, account management, process management, contact management, customer tracking, sales funnel management, sales forecasting analysis, product knowledge, sales lead tracking system, sales team performance evaluation, and others.
1. We have many advantages of sales force automation like increased Productivity, Competitive Advantage in terms of cost, revenue and market share, timely information regarding the sales, increased customer satisfaction with the reduced response time. It also helps in keeping proper records of the customer that can be tracked down easily. The sales forecast can be done accurately with the help of past sales data. Efficient utilization of scarce resources and reduction of time required by the sales manager to prepare the daily, quarterly, monthly or annual reports, are other advantages.
2. Similarly, there are disadvantages of sales force automation as well. Data entry is too time consuming, along with difficulties in adapting to the software system. With automation, the personal touch is lost. Tedious job of regularly upgrading the system, making new entries cleaning the unwanted data entries and maintaining the system as a whole. Some times, there are also difficulties in integrating with the company's other management information systems along with the high costs involved in the installation and maintenance of the system. The SFA is the part of the company's Customer Relationship Management system that records every stage of the sales process. It is often called as Customer Relations Management Software.
Most of us feel that CRM and Salesforce Automation are one and the same thing. We all feel that both refer to the same technology. While CRM and SFA are used interchangeably, however, they belong to two different sets of software
The confusion arises because a CRM software can have some attributes of an SFA and vice versa but each is used by organizations for unique purposes.
Sales Force Automation:
The tool is used exclusively by sales teams to organize and manage contacts and opportunities in a single, centralized view. Additionally, it is also used for forecasting and generating reports for sales pipeline management.
CRM:
The tool is used to manage customer interactions throughout the customer lifecycle. The purpose is to keep all the data related to customer interactions and even the minutest details at a single location. It helps in maintaining client history, keeping continuity of a transaction and addressing repeat business.
The next question that comes to mind is which software to use in which situation. For that, you need to be aware of the fundamental features of each software.
Fundamental features that you see in sales force automation are recording leads, generating leads and managing them
Fundamental Features that you see in sales force automation are recording leads, generating leads and managing them. It also provides on a day-to-day basis, actionable goals to the sales teams storing of contacts, scheduling and tracking of meetings, managing pipeline and opportunity and others.
Whereas in CRM automation we would see that it would assist in customer profiling, maintaining history, storing account dates and all transactions, to help in monitoring of services and support interactions. This will also help in analyzing customer behavior and see the result of any marketing campaign.
Bottom Line
Most of the organizations would not go for the sales force automation since the tasks that SFA does can be accomplished by a CRM. However, the business fails to realize that a CRM cannot be used by sales people for indepth prospecting, collaborative selling, and contact management, and others. One should never rely on CRM alone as SFA is responsible for initiating the sales process after which CRM can take over and ensure that customers remain clients for years to come. Sales is an ongoing assignment for every organization and CRM is the retention strategy. They would manage customer expectations by creating value for customers and cross selling. Reports and Dashboards for the top management can be provided. Dashboards offer a realtime picture of your business at a glance. Dig deeper with detailed reports that anyone can create and access the reports and dashboards from anywhere.
In a nutshell, it would help the organization in the entire life cycle of the customer and provide end-to-end solutions for the customers, organization and stake holders.