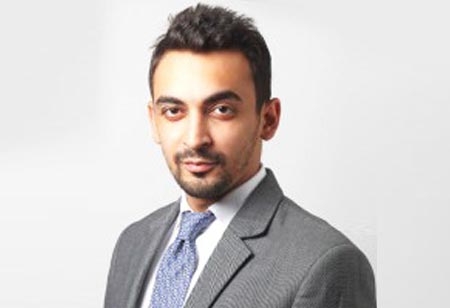 Ram Raheja, Director, S.Raheja Realty, 0
Having completed BFA in Architecture from The School of Art Institute of Chicago, Ram has been associated with S.Raheja Realty for over eight years now, prior to which he worked as an Architect at Taller de Arquitectura Ricardo Bofill.
The most safe investment option at this point is Real Estate. Traditionally, owning a home in India has been a matter of security and prestige. Over the last few years, with the rise in the performance of equity markets, coupled with the troubles faced by the real estate industry at large, there was a significant change in investor sentiment. Rental culture gained prominence vs. solid investments in homes. We saw this trend of nomad lifestyle, where there was a reluctance to invest in real estate because of the shorter returns, high rate of interest on home loans, and it was argued that it is cheaper to rent than buy a house.
But with the calamity that we are facing right now, this mindset will change and people will be more driven towards owing their own home, primarily for the sense of security that it brings, and that will be the silver lining going ahead. The fact remains that while we are
witnessing tremendous weakness in the equity markets, the value of properties in the real estate market will remain stable, and that will revive the consumer sentiment further.

With transparency & trust at the crux, 100 percent safe investment is the need of the hour. National Council of Real Estate Investment Fiduciaries (NCREIF), private market commercial real estate returned an average of 9.85 percent over the past five years, states the July 2018 data. This credible performance was achieved, together with low volatility relative to equities and bonds, for highly competitive risk-adjustment returns. Also, real estate is not paper money; this is the asset you can hold tangibly, which again increases its reliability and return on investment.

From the positive relationship between GDP growth and demand for real estate stems the inflation hedging capability of real estate. As economies expand, the demand for real estate derives rents higher, and this in turn translates into higher capital values which makes Real Estate a secure investment in that sense. Thanks to RBI announcement for reducing Repo rate by 75 bps and the new base rate is 4.4 percent will ensure reduction of the home loan interest rates, which is a sentiment booster. Fence sitters must use this period wisely and look to enter the market actively.

The post pandemic world will be good for the real estate sector – the one sector that will emerge as the silver lining in such bleak scenario. Timing is crucial when one is considering investing in real estate. And the time now is ripe to put it through action. Financial security is foremost on people's minds, and one must deploy their money through multiple avenues. In current situation, real estate offers you the best bet – stability, security and safety.