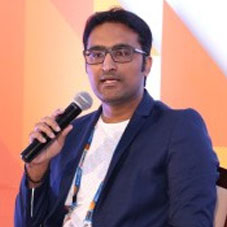 In an exclusive interaction with CEOInsights, Abdul spoke about his professional journey in various industries and the learnings he received in the process.
What were the roadblocks you had to overcome to get to where you are now, and what has been the driving factor behind your success?
One of the most difficult challenges was that people used to claim you couldn't have short term goals. And when I first started, I had a very specific objective of achieving the next promotion within 400 days, and people told me that wouldn't work. But setting a firm timeline for transitioning to the next role has worked for me. Another issue was that people said you shouldn't change jobs until you can learn more from a new one and that you should have reasonable stability, but the logic is learning, and it doesn't matter where you learn from. Anyone will be pleased to delegate
new responsibilities to you as long as you can bring value. Lastly, I was fortunate to have very open managers and they essentially gave me the required opportunity.
In the last 11 years, I have learned to think in a variety of ways, whether as a founder, entrepreneur, or an employee
Define Better Days Technologies as a company. According to you, where is the company positioned in the market?
We are a consumer technology firm in the healthcare industry. Today lifestyle related diseases are on the rise, affecting roughly 75 percent of the population. There are two different views on this. One is to prevent it from happening in the first place, and the other is to treat it once it has happened. We want to enable prevention so we're constructing a solution that's aimed at over a billion people in India and Southeast Asia, where we're working with them to prevent lifestyle related disorders like obesity and cholesterol. Our app hav. is a free to use app for users to download and earn virtual rewards for the steps that they take on a daily basis, such as when you walk around in your living room, shopping malls, offices, and so on. You earn reward points which you can redeem in stores and get vouchers, products and services. Also we're doing this at a high level working to achieve the United Nations'Sustainable Development Goal Three, which is excellent for health and well being.
Before joining Better Days Technologies you have worked in a variety of indus tries. Tell us what you have learned from these experiences and how you have been able to contribute to the firm?
When you work in a variety of industries and geographies you get a comprehensive understanding of the subtleties opportunities and
challenges that each segment presents as well as the capacity to operate and execute in a variety of markets. Secondly, I'm an angel investor who has already invested in over 60 firms in India, the US and Southeast Asia. My professional experience of working in a variety of industries, companies and geographies has given me the capacity to think from the standpoint of a consultant, a founder a familyoperator and many more perspectives.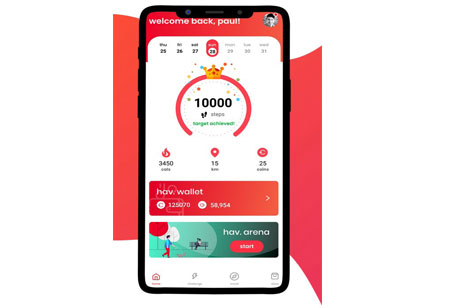 Which milestones in your professional career have provided you with the most satisfaction both as an individual and as an entrepreneur?
TNT, where I spent roughly five years, was a place where I was able to sign contracts with one of the world's major German companies, which opened up a wide canvas for me. If you had to sign a huge contract 10 years ago, you had to be physically and mentally able to do so. The canvas that TNT provided me with allowed me to sign the largest contracts virtually in 10 days with the German conglomerate, and it was the first milestone for me. Second at least as a shipper, being able to wear numerous hats, from Chief of Staff to CFO and CBO has given me different perspec tives. We were frugal, executed extremely well, and built a team that is forward looking and solving a real problem in the market. I joined a team of less than 70 people and within 18 months, from only $5 million, we were able to attract close to $100 million in the capital.
Abdul Paravengal, CEO, BetterDays Technologies
Abdul is a personal investor in over 60 firms in India, the US and Southeast Asia. He's also a mentor for the Kerala Startup Mission, which is run by the Kerala Government.