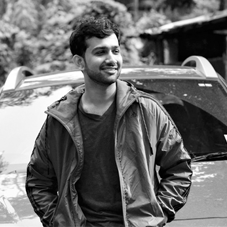 The digital world is dominating the market-place today. In addition to having an all-encompassing presence in the marketspace, the digital world is very dynamic in nature whereby features that are relevant and in-use today might not be available just a couple of weeks later. Established in the year 2019, Bengaluru-based xGrow is one such Digital Marketing startup that breaks through all the clutter and noise in the Digital Marketing space by devising a well-defined digital road-map based on data points for Brands to connect with their audiences.
xGrow offers a full gambit of Digital Marketing services right from Performance Marketing to Social Media Marketing, to help brands connect with their audiences. In a short duration of its existence the Digital Marketing Firm has scaled-up rapidly, and currently serves several global Brands on a regular basis.
In an exclusive recent interaction between CEO Insights India Magazine and Adittya Joshi, Managing Partner at xGrow – the Digital Marketing expert shares with us his initial professional journey that eventually led to the foundation of xGrow. Adittya Joshi also gives us in-depth pointers about the challenges that he had to overcome in the process of scaling up a startup to reach new heights.
Give us an overview of your professional journey over the years that resulted in you being the Managing Partner at xGrow.
Soon after my graduation although I had a couple of offers from the top tier MNC companies I decided to join a start-up to accelerate my career and knowledge growth. I joined HiveMinds which is now a part of Madison Media. In the initial years of my career I was lucky enough to get a chance to wear many different hats and also work closely with the founder herself, Mrs. Jyothirmayee JT. This not only boosted my over-all morale but also helped me focus on the key aspects needed to scale a business.
My 5 year tenure at Hive- Minds
gave me a chance to meet a lot of great leaders in the industry including the legend, Mr. Sam Balsara. I must truly say that I learnt a great deal of things just by interacting with such amazing people. With the backing of a lot of well wishers and true believers I started off a couple of ventures on the digital space and soon moved into starting xGrow which is now taking the shape of a budding digital marketing agency focused on helping brands meet their objectives.

The Managing Partner, of a company undertakes various roles such as a leader, visionary, decision maker, manager, board developer and others. What different roles have you been undertaking at xGrow?
Like in any other start-up, initially I did have to play multiple roles. You wake up one day as sales head, you wake up another day as training head, you are also managing quality, and hiring. As we grew over time, we were able to hire specific individuals who held expertise across each of these departments, while me and my Managing Partner, Nandan continued to over-see each of these roles. However, our key area of focus remained quality and delivery.

What were the initial challenges that taught you the basic lessons of managing diversified functions of organizations? Also, how did you manage to achieve the success that you had in the later phase?
Challenges are multiple, the first one being the ability to manage and maintain quality with skill. For in-stance, when a startup scales up the challenge is to maintain the same quality of services. That is one of the biggest challenges we faced on the digital front.

The second one being managing attrition. Digital industry is today very young as an industry, because of which the demand for digital marketers at least between 2018 to 2020 was significantly higher than supply. What it meant was a lot of opportunities for employees to switch.

The third challenge is to bring about ownership or on how you bring about the cultural change. Most agencies unlike MNCs are not 500-600 people, and are mostly around 100-150 people. In a startup with a significantly lower workforce the challenge is to ensure that everybody takes ownership. Most of our employees had to understand that they own the company.

The fourth and the last one being how do you build a structure that is able to withhold or cater to the diverse demands of various clients while being a very robust structure
and aids in individual growth? These are some of the few challenges that I and my partner had to overcome in the beginning. A few of which we are still working on.

As the Managing partner, what are the key drivers that you deploy to ensure that the company's operations are used appropriately to meet its short/long-term needs?
The most important aspect lies in quality training. Large part of our business is driven by people and training people is absolutely the core focus that we have at xGrow. Apart from that one of the key things is to highlight what are the objectives. Setting the right objective can smoothen the route towards achieving success. This has also been our mantra at xGrow.

How do you ensure to update yourself with the latest industry trends and technologies so that you could always steer your organization towards the zenith?
One thing that I would do is spending at least an hour or an hour and a half in the day reading through various magazines, industry specific blogs, journals, and various blogs to understand the latest happenings in the industry. Apart from that, I closely follow a couple of exchanges meant only for advertising like Exchange For Media, these are some of the websites I routinely visit to understand the changes that are happening in the industry. We at xGrow insist the same to all our folks and Never Settle on knowledge gathering which is what keeps us ahead in this changing digital world.

In your professional journey so far, which are the milestones that bestowed you with utmost satisfaction - both as an individual and as a Managing Partner?
Certain pointers I would like to give you here. Turning cash positive was definitely a milestone for us. The second one is that we work with leading brands today in India. The fact that some of the leading brands in India trust us with their growth is definitely something which I consider personally as a mile-stone.

Adittya Joshi, Managing Partner, xGrow
After completing engineering in Mechanical with Distinction grade, Aditya joined the corporate sector in 2015 as a Marketing Analyst. He gained experience as a digital marketer and later went on to become the Managing Partner at xGrow after joining the company in 2019. He is a hardworker who is always focused in solving challenging tasks without any difficulty and is a multi-task solver. With his interpersonal and communication skills he is leading marketing with passion.