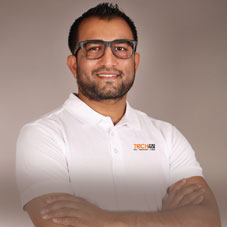 With an unbiased cultural background as well as a sturdy economy favoring funding and support, Germany offers a high quality of life and stable democracy to ensure the peaceful coexistence of numerous people from abroad who call it their home. Providing an innovative climate, dense transport network all over Europe, and highly skilled workforce, Germany has emerged as a perfect destination for entrepreneurs to set up their businesses and flourish immaculately. Equipped with a robust background in Computer Science, Ashok Dudhat (Founder & CEO, Tech Jobs Fair) migrated to Germany from India and worked with different industries for more than eight years before plunging into entrepreneurship. GAM Software Solutions was single handedly started in 2009 by Ashok to upgrade his skills and market reputation from an individual employee to a whole new team. After engaging in outsourcing business for the first few months of his entrepreneurial career, Ashok established Germany startup jobs to connect the worldwide innovative and cool startup companies with the top talents out there. During his experience with job managing platforms, he stumbled upon the idea to create an event managing tool for website owners and WP Event Manager was born in March 2017. Getting equipped with strong business acumen and comprehensive ability to analyze the legal as well as the financial aspect of a project with time, Ashok honed his ability to efficiently the capability of resources. In 2017, Ashok laid the foundation of Tech Jobs Fair, his brainchild headquartered in Berlin which helps organizations to access a large number of candidates with diverse backgrounds and skills in a one stop environment. A solution driven individual, Ashok holds prolific knowledge and expertise in various technologies along with the capability of leveraging technology assets to build systems/ solutions. Below is an excerpt of Ashok's interview with CEO Insights.
What is the USP of Tech Jobs Fair? How does it stand different from other competitors in the market?
In terms of USP, we engage ourselves predominantly with entrepreneurs and recruiters via different social media channels as well as through our website and YouTube.Branding is another phenomenal aspect of ours on which we remain keenly fixated. The Tech Jobs Fair focuses on Tech and Digital jobs mostly, while aiming at providing a unique opportunity for companies to brand themselves as great places to work for and attract potential candidates. As a contemporary platform,we are helping the budding talents to connect with the entrepreneurs which can turn out to be a win win situation for both of them. To ensu
re an exponential growth trajectory all startups need two things branding and good talent recruitment. So catering across this vertical, we have managed to carve our unique identity across the industry.
Having a decade long experience in working across IT industries, can you tell about your success mantra that has helped you to achieve the success you are having today?
With the success mantra of working consistently, I managed to build a company without an investor, by following an apt plan or strategy. All we need to do is to build a perfect team that can catapult the company's voyage towards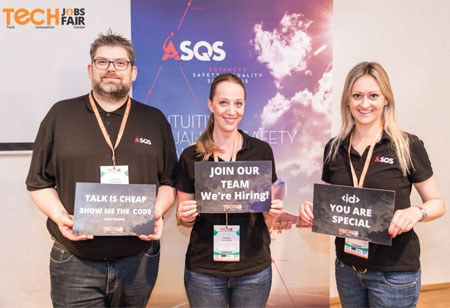 becoming a successful brand, and through this, we can help many people. Helping and solving the problem of the people to make them more aware of the success is what keeps me more motivated to walk daily. Fluctuation in the market has always been a part of the lifecycle of the business, and the businesses can remain afloat in the industry despite the curve balls thrown at them if we keep our priorities intact. My strategy has always been taking small steps and then giving my best to achieve them. I always fix my goals on a yearly basis and then divide them on a quarterly basis, so that we can take small steps to reach our goal.
I have had my share of successes and failures while managing my team as well as my company through numerous ups and downs
How was your response to the COVID affected market? What was your role in tackling those challenges?
No doubt, the industry witnessed a lot of debacles due to the pandemic. With almost everything coming down, we took a completely different and innovative approach to keep us on track. Utilizing this period in a completely different way, we have built a very good strategy and introduced some innovative product ideas. Incorporating high tech talent right, we build our social media strategy strong. Making ourselves digitally strong, we maintained virtual engagement with our clients,audiences and our tech community. Our primary goal was to survive COVID and our secondary goal was to maintain the consistency of our business growth. Remaining focused on brand awareness, we gradually made ourselves known across multiple countries around the world.
We have adapted TJF and run all events 100 percent online this year. This allowed us to try new markets like the US, Canada and India for example. As a result, we have significantly expanded our network and were able to kept the business running. Remaining focused on brand awareness, we gradually made ourselves known across multiple countries around the world.
Share some of the major milestones that you consider to be important, both at a personal and professional level.
Technology is the key driver of the industry, and I have always remained aligned with the ongoing trends of the industry. For me, the turning point was to become an expert in Programming Language as I wanted to become a software architect and build a core architecture for the people. Being technologically proficient, I can deal with any product and this boosted my confidence as a significant technocrat. Also, I learned a lot from different companies starting from small to big enterprises, especially from startups. It takes a lot to build a startup and there are a lot of challenges one has to encounter to take a good product idea to market level. I have learned a lot from my entrepreneurial ventures. I have had my share of successes and failures while managing my team as well as my company through numerous ups and downs. And I'm always learning along the way.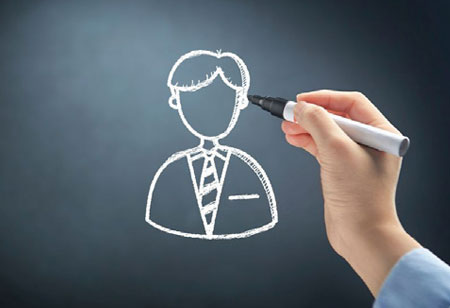 What is the everyday motivation that helps you keep going as an entrepreneur?
I want to build Tech Jobs Fair as a world wide brand. My goal is to keep moving forward and, at the same time, remain aligned with our company's objectives. We want to gain the complete trust and support of our audience, which will motivate us to move ahead in our mission of contributing to everyone associated with us significantly.
What are your future plans and how do you plan to execute those goals across your company's operations?
Yes, we are planning the global expansion for Tech Jobs Fair, starting with London, Paris, Barcelona, Amsterdam and Dublin. When researching a new city, I always consider the startup ecosystem, company growth and job demand of that area, and deeply contemplate how to leverage all those factors to ascend greater heights. I also check the international migration picture, analyzing how many people move to the city every year. As I spend many hours researching on the internet and reading all sorts of statistics, I contemplate distinctive strategies to take my business to different geographic locations.
Ashok Dudhat, Founder & CEO, Tech Jobs Fair
A result oriented and self confident persona with enthusiastic nature and positive attitude, Ashok holds more than 15+ years of experience with different IT industries.Confident and capable to handle teams with any software development, platform system, domain and programming languages, Ashok manages projects through the complex processes of technology development, deployment, software integration, operation and all phases of development life cycle.
Hobbies:
Playing Cricket, Cycling, and Travelling.
Favorite Cuisine:
Indian, Mexican, Italian, and Vietnamese.
Favorite Travel Destination:
Italy, Spain, Ireland, Switzerland and Portugal.