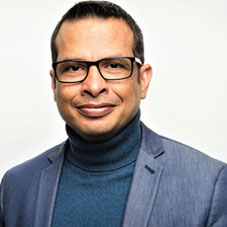 Sand and gravel are the most mined materials in the world. Approximately 32-50 billion tons are extracted from the Earth globally each year to fulfill the needs of its inhabitants. They are being extracted faster than they can be replaced. Sand mining has become the biggest threat to worldwide beaches as the process is the main cause of coastal erosion and low ground water level. Unfortunately, these problems are only going to increase in the future because the rate of consumption of sand is twice that of nature's process of producing. Hence, the big concern is, what is the solution for such a situation? Abbas Khan, CEO, Zaak Technologies has taken a significant stride forward against this decades-old environmental crisis by developing a technology to produce smart sand from fly ash. He is a role model for environmentally committed entrepreneurs who realize that the planet can produce only a finite amount of natural resources and there is an immediate need for technologically driven smart alternatives. His technological innovation has been honored with the Innovation Prize Balloon Bundaberg Award and the DSC Lockheed Martin India Innovation Award. Abbas holds strong engineering and industrial experience and is a huge inspiration for budding entrepreneurs. Let's hear it from him.
What was the inspiration behind Zaak Technologies?
After completing my PhD from Germany and working for a few years in Australia, I was back in India for some time. I was traveling to Mumbai, and I came across news about a real estate construction that was in halt due to the unavailability of sand in the city. Going into further
details, I found out that the city does not have much natural sand left due to its excessive consumption. After a thorough research about the subject, I realized that not only Mumbai, but many parts of the world are facing a shortage of sand. It was then that I decided to develop a technology that would benefit the construction industry and the environment. In 2012, I came up with the idea of Lypors Technology, which converts fly ash, an industrial waste from coal fired power plants, into smart sand. This innovation led me to establish Zaak Technologies, which offers a smart alternative for natural sand.
We are in the mission to address the challenges faced by many countries to access good quality of sand by providing Lypors as an alternative to natural sand
What makes Zaak unique? Tell us more about Lyporse Technology.
Zaak is unique in the way that it addresses and offers a single step solution to the twin problems upcycling of coal combustion products into value added sand material and saving endangered rivers, beaches, and coastal areas from excessive sand mining. Zaak functions through Lypors Technology which is an alternative to natural sand and aims to stop the depletion of it. It is also a perfect example of circular economy, as it is manufactured from coal combustion products, a waste by product from thermal power stations. It can also process lignite fly ash which has negligible usage up to date. It is a simple novel, and highly scalable production process. The product we produce is of greater value and quality than the natural sand. That is the uniqueness of our technology.
In your professional journey so far, what bestowed you with utmost satisfaction? Also, what is your success mantra that helped you reach where you are today?
The greatest milestone of my professional career was commissioning the Lypors pilot
plant in Berlin. The success of the technology gives me immense satisfaction, as it started from nothing and we were the first ones to implement it world wide. My self confidence and persistent hard work are the mantras behind my success. In addition to that I have had great support from my family and friends, which has helped me to dream big.
How would you describe your role in tackling the challenges posed by the Covid affected market? What is the roadmap that you have planned for Zaak Technologies?
During the pandemic, our commercializing strategy and investment process were affected to some extent. It also slowed down the growth of the company. Hence, to cope up with the shortcomings, we decided to curb our expenditure without compromising on our core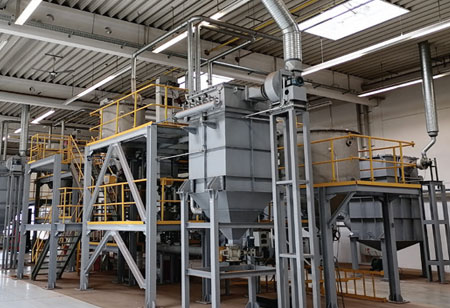 business and continued to invest in R&D. We did not fail to support our customers. We looked for better inputs to grow our business. Today we are laying the foundation of Lyporse plant across Europe, Asia, and North America. We are in the mission to address the challenges faced by many countries to access good quality sand by providing Lypors as an alternative to natural sand and also increase the utilization of fly ash, not just in Europe, but all over the world, by upcycling fly ash into value added sand.
Abbas Khan,Founder & CEO, Zaak Technologies
Having a B Tech from IIT Bombay and a Ph.D. from Heidelberg University Germany, Abbas aims to convert deposited coal combustion products into smart sand and contribute to a sustainable world.
Hobbies:
Playing sports
Favorite Cuisine:
Dishes made of ladyfinger
Favorite Book:
Crystal Clear Communication
Favorite Travel Destination:
Australia