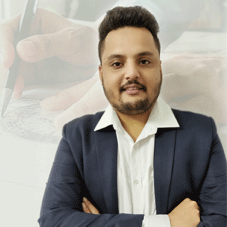 In today's era, Project Management is no longer the same old stagnant platform; instead, it is a continually evolving and developing business domain. Project Management Consultants manage projects by applying their knowledge, skills, and experience at various stages. It offers effective management solutions to increase and improve the effectiveness and outcome of a construction project.
However, at the same time, PMC also has to face various challenges like design issues, construct-ability issues, long lead material issues, inter contractor coordination issues, engineering issues, safety issues, and many others which can be tackled only by a well-organized approach of the PMC. To undertake such challenges, BigFoot Project Management Consultants Private Limited, a project management consultant consultancy services company, provides a list of varied services for builders & societies right from planning to marketing services. The firm is driven by 10 personnel management teams, carrying a combined versatile experience of 40 years, including a team of professional architects, construction technicians, structural engineers, advocates and chartered accountants.
Finesse in Project Management & Beyond
Project management has been a critical business discipline for decades, with the fast-paced societal, environmental, economic and technological changes on the horizon. With a farrago of varied services like building information modelling integrated construction management application, BigFoot helps all the stakeholders to work on a single user interface. The company's dedicated construction team for estimation, cost-cutting, hindrance, risk management tools, and foreseeing hindrance, projects BigFoot to stand as one of the finest project management consultancy firm in India.
Working in the current crisis, any client would require cost cutting benefits which BigFoot's Construction head Chandrakant Karelia handles, who has a versatile experience of 40 years. His experience works like a miracle to foresee any accidents in construction, analyze, and work over the pre-solution to eliminate risks. Constant reporting, the low budget consultancy service, and cost cutting help the client to firmly believe over the decisions that BigFoot team takes and similarly help to build the client relationship over the long term.
Besides these exceptional PMC Services, BigFoot is also Development Managers (For Self-Redevelopment of Societies). Here, the firm provides handheld support and spread awareness as to why self-redevelopment is beneficial. BigFoot also offers initial feasibility free of cost for the societies to understand the benefits and avail full FSI consumption.
PMC Services in Detail
BigFoot PMC has various project management consultant services which include planning & designing,
liasioning, construction management, marketing, project management consultants, and structural consultancy. Under Planning & Designing, BigFoot team comprising Uday Kanadia & Heta Pitroda, is one of the finest team of architects having a combined experience of 25 years. Their core competence in residential projects and a state-of-the-art knowledge of fine and high-rise building helps BigFoot to always design & deliver a unique residential/commercial building for the highly esteemed clients. Under Liasioning, the team at BigFoot works towards obtaining quick approvals from various government competent bodies to commence the work. Under Construction Management, the team provides Construction Management for all clients like due diligence, structural auditing, cost estimation, preparation of bill of quantities, quality assurance & quantity control, on-site team of engineers to derive targeted results, construction management application, selection of contractors, suppliers & vendors as per their stability, and preparation of daily progress report & monthly progress report. Under Marketing, a dedicated team of sales personnel and cutting-edge technology like virtual reality show of flats, 360 views, AVs help clients to close the deal as per cash flows. Lastly, Development Manager is created to be a one stop solution catering to all services a society requires for self redevelopment.
To enhance the coordination, planning and construction management, bigfoot team is working with algorithms, helping to create single-user interface program for all the activities involved in pre-construction during construction & post-construction
To successfully implement these services, BigFoot uses different kinds of technologies. These technologies include building information modelling, integrated construction management applications, customer relationship management tools, virtual reality walkthroughs, 360 links, NFC enabled cards and other cutting-edge technologies to have better consumer understanding. The company system also works with the employee dashboard which has the latest management system reporting.
Certifications & Approach
BigFoot is an ISO recognized consultancy firm. In regards to following the code of conduct, the firm adheres to all necessary rules/regulatory compliances. Specifically, BigFoot has a Non-Disclosure Agreement with all its clients so that they are satisfied with a complete zero-tolerance policy against the confidentiality of their project, finance or any information. BigFoot Project Management Consultants is time-bound company which however pays all the government taxes and adheres to all government policies. The company's HR Department works hand-in-hand for the welfare of the employees to make sure all the employees balance between working in a healthy working environment.
Overcoming Challenges & Trendsetting in the Industry
To be specific, many of the new challenges faced by the market are lack of construction technical support due to which a viable
project doesn't get the viability. As on date, there are 100 new Project Management Consultancy firms registering as Development Managers for self-redevelopment, yet they don't have a thorough knowledge of construction while in the real estate industry. One of the finest examples set by BigFoot is the No Working Policy during monsoon. This is because in monsoon, excavated sites are very hazardous, which can cause severe accidents like landslides, as the foundation cannot take the accumulated water pressure. Similarly, in Self Redevelopment Projects, Development Manager's sublet work for different companies for which coordination is poor, while BigFoot has an in house team for each defined task and milestone.

Esteemed Clientele & Future Endeavours
With such efficient services, BigFoot has worked with the Public Works Department, Central Public Works Department, Crime Investigation Bureau Department, Narang Civilization and Trocadero Associates. In Mumbai, the firm has realized that the self-redevelopment project is picking-up well. To enhance the coordination, planning and construction management, BigFoot team is working with algorithms, helping to create single-user interface program for all the activities involved in pre-construction during construction & post-construction. "By this, society will be able to foresee at what time the project will be complete, what is the status of the current project, and what are all the procurements, so that in self-redevelopment virtual application, no one has to manually come-up and look after. We are planning to launch it soon," assures Vandit Chandrakant Karelia, Director, BigFoot Project Management Consultants. Within eight months, the company's revenue has increased by 30 percent. Thereafter, shortly soon, the firm visualizes itself as pioneers in government infrastructure like highway, and road project consultants.

Opinion on the Impact of Pandemic Crisis on Real Estate
"We foresee changes like 6-8 months to break even and to commence construction, However, technology will replace workforce and there will be more online sales. Prices will be down and thus will lead to more investment and liquidity injection," concludes Vandit.

Vandit Chandrakant Karelia, Director
Vandit pursued his degree in Bachelors in Business Administration from Wolverhampton University of London, affiliated to Podar International School. Following, to get a lay foundation of experience, he worked with renowned companies like Indiabulls, IPANEX & few realtors. Over the seven years of academic & professional journey, he got a thorough knowledge of various marketing and finance management, which helped to build his career in Real Estate Industry.

BigFoot Project Management Consultants in Spotlight:
• A project management consulting and construction management company
• Nominee at India 500 Startup Awards
• An ISO certified company

Quick Facts:
• Year of Establishment: 2020
• Offices: Mumbai (Headquarters)

Offerings:
• Planning & Designing
• Liasioning
• Construction Management
• Marketing
• Project Management Consultants and
• Structural Consultancy.