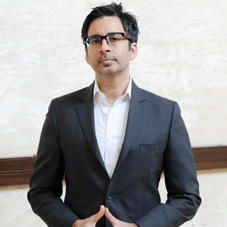 It's often echoed that everyone remembers their feelings when they visited the Roman Colosseum for the first time. A perfect build is an outcome of ideal teamwork involving several tangible and intangible factors. It requires sculpting a good rapport between architects and interior designers, which often doesn't occur in the industry. This signifies the role of interior design project manager who ensures that the design is complete, client signs-off on all material obtained, and supply chain is secured as per project schedule. Leveraging the skills of its project managers to bring the essence of architect's vision to life and further complement the already famous rapport between its design and execution teams has been the game changer for Essentia Environments to emerge as one of the leading interior design firms in India. Essentia involves project managers at an early stage of the design process to optimize the customer value. The no-hierarchy system amidst the design & execution teams further leads to a complete teamwork that delivers excellence.
Hardesh Chawla (Director), along with his wife Monica, an Interior Designer, founded Essentia in 1999. While Hardesh clutches on his international exposure and strong professional foundation to lead the organization, as the Creative Head, Monica brings her unique sense of style into various elements of design. This combination asserts a great influence on the company's success that boasts a 900+ projects strong anecdote. CEO Insights engages in an exclusive interview with Hardesh.
What are the unique propositions with Essentia that other providers in the market fall short to deliver?
We offer an entire bouquet of services from design to build, including everything from interior & décor solutions to even fit-out leasing. This means that even after we have handed-over a project, we continue to take care of the nitty-gritties that can be a nuisance in running a large corporate/MNC facility. You don't need to run from one expert to another for your varied requirements. You come to Essentia
and leave everything to us, and we take care of every single detail to ensure a beautiful, elegant, functional and smooth-running environment – be it a home, office, commercial establishment or hospitality space.
Building spaces is a complex process involving team effort. Having a large professional team is a huge advantage for us. In addition to their excellent skills and experience of having worked on hundreds of projects over the past two decades, our teams are equipped with state-of-the-art tools, technologies and equipment. Having uninterrupted access to one of the largest design rooms in the region, qualified MEP & HVAC consultants, and finishing staff like carpenters & painters gives us an unmatched edge to take-on any project and meet deadlines with confidence.
Having a team of efficient professionals to execute every task into perfection and the technical know-how to carry-forth any complex process gives us abundant flexibility in offering out-of-the-box services
How do you ensure creativity in the work environments that Essentia puts-forth?
This becomes possible only if we keep our entire team creatively charged at all times. Always being on the lookout for fresh ideas, having state-of-the-art materials, platforms & equipment to work with, involving better amenities & features that could produce exciting experiences to our customers are some of the important factors that help us come-up with something new each time.
We constantly gauge the customers' needs & requirements and brush-up our knowledge on newer and international developments in the domain, so that we can combine the best of features in the services that we offer. We even anticipate what the customers' needs will be in a new home and how we can better their lifestyle in order to tailor amenities accordingly. Moreover, having a team of efficient professionals to execute every task into perfection and the technical know-how to carry-forth any complex process gives us abundant flexibility in offering out-of-the-box services. That is how we are able to handle multiple projects at multiple locations simultaneously.
Clients often come-up with unique ideas that could pose great challenges in terms of execution. How do you help them through these?
Given ample time and money, it is easy for any expert to create beautiful interiors. But when there are budget & time constraints, and the customers still aspire for rich & luxurious spaces, they come to us because we are known for the magnificent and opulent environments that do not cost you the earth. With a full-fledged in-house capability to execute all of the designs that the creative team comes-up with, which combines with an unparalleled manufacturing support, we are able to offer value-conscious services that result in lavish, one-of-a-kind projects.

What opportunities do you foresee beyond the pandemic? What is your future roadmap?
During a time like this, customers look for large, well-established companies that they can completely trust and have a comfortable equation with. They also know that with us, their money and time will be valued and they will still get innovative & rich environments that they can be proud of within the duration agreed upon, despite all odds. So, we have signed a number of projects pan-India in the past few months.

We are currently home to a 450 people strong team which comprise of architects, interior designers and technical experts. We are growing 20 percent every year, and expect this only to improve, as we have some new avenues opening. After the tremendous response we got at the recent India Design ID, we plan to foray into retail big time. Our furniture pieces, joinery and accessories have been well accepted across the country, and there's an increasing demand. Our overseas presence is also set to improve. So we see an accelerated growth in the future.

Hardesh Chawla, Director
An MBA from INSEAD, France, Hardesh has worked and lived in multiple countries. He had a successful career in financial services and real estate, before recognizing his true calling in creating beautiful spaces.

Office: Gurugram

Offerings:
• Design & Build
• Interior Design Solutions
• Turnkey Execution
• Manufacturing & Supply of Custom-created Furniture, Home Decor Accessories & Artworks.
• Elevation Design
• Project Consultation
• Décor
• Landscaping
• Fit-out Leasing