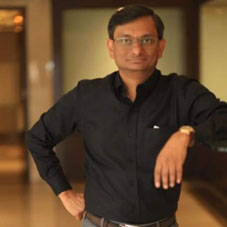 Stories that speak about growth, success, and impact are so enthralling! A narrative in which a commoner like you and me rise to the leadership throne in the international business world! Such tales are captivating because they are rare. Especially if those stories are about someone from your country, the excitement and pride is much higher. Bijoy Bose's journey from India to Dubai and from a managerial seat to the boardroom is one such rare journey. He is here with us, sharing about the same .
This competent personality is an open-minded learner, strong communicator, realistic optimist, out-of-the-box thinker, and agile decision maker; in short an ideal leader. Bijoy the steward of financial transformation at Sharaf Retail. Combining his strong experience with agility, accountability, and authenticity, he explored the financial functions field in various industries for over 3 decades; predominantly in retail for 22 plus years. Bijoy's impactful leadership as a CFO is making longlasting contributions to his organization and people. Take advantage of wise thoughts from this meticulous leader.
Could you give a brief account of your professional background and experiences?
As I look back, I see a rewarding long journey of over 28 years. I have been fortunate to have worked in multiple sectors with varied experience as Finance & Business head. I am a Chartered Accountant by profession and began my career in a Pharma marketing organization followed by the manufacturing industry in India. Well, I believe that the retail sector has been my bastion for the last 22 years, which gave me exposure to various facets of Finance, Strategy, Planning, and in various key decision-making roles.
With my current organization, Sharaf Group, I have worked in different divisions starting from Electronics retail Sharaf DG as Head of Finance, moving as business head of Yellow Hat, then as CFO in Sharaf HQ Investment RETAIL and currently as CFO in Sharaf Retail division which has multiple brands and presence in the Middle East and the Far East.
Always be open to learning, evaluate criticism and accept it with humility
What is the motivation that fuels your daily routines?
Honestly, my hunger to learn new things motivates me. I constantly strive to evaluate what can be proposed to optimize available resources of the entities, to be able to work with young and fresh talents, get exposed to new and innovative ideas and lead the organization to achieve new heights of success.
Moreover, I have been always supported by my parents and family in everything I wanted to achieve. My wife has sacrificed her career for my growth, she is a Chartered Accountant and works in one of the leading Airlines at their Regional office in Dubai. I am blessed with one daughter who is now a Doctor. Indeed, my family is my motivation too.
You possess about three decades of experience, how has your path to success and what is your success mantra?
Like everybody's journey, mine also had its own fair share of ups and downs but I had never shied away from challenges and deliverables. I always faced the challenges head-on even though at times it took longer to deliver than anticipated. Perhaps, that attitude has put me where I am today.
I have always been firm but made myself available for any assistance on issues even if they were outside my domain. It's my nature to treat everyone (whether internal or external) with respect and try my best to address their concerns. I am driven by the philosophy that there is no substitute for hard work and perseverance, always being open to learning, evaluating criticism and accepting it with humility.
How would you define Sharaf Retail as an organization and its current position in the market?
Sharaf Retail is a very dynamic and pragmatic organization, passionate with a focus on people, customers and processes. The parent company Sharaf Group has immense brand credibility a group which continuously inculcates a culture of inclusiveness and in empowering its employees to venture out and try new things and be independent.
As a CFO, how do you determine the profitability of an Investment in the company?
Profitability is not only based on return on investment but the capability to adapt to changes, to be able to adapt to changing economic needs and invest in people development which always will have a long-lasting return in terms of strong loyalty towards one's organization.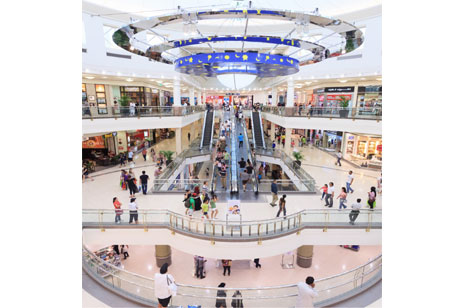 Could you reflect on some of the toughest challenges you have encountered in your journey so far?
To begin with, when I moved to Dubai initially, adapting to the nuances of retail was new to me. The biggest challenge here was to understand and be able to fulfil every customer's expectation. The major element of retail is we don't have the luxury to leave even one customer dissatisfied. In addition, recovering past pending incomes which were completely missed out on before was challenging as well. Further, handling issues pending with authorities and successfully submitting required clarification which was retrieved from old records to save millions for the organization.
Apart from this, aligning the approach of every member of my team under my direct supervision as well as others within the company with the bigger organizational objectives.
Bijoy Bose, CFO, Sharaf Retail
•Hobbies:
Car drives, listening to Bollywood music and dancing
•Favorite Cuisine:
Bengali and Middle Eastern cuisines
•Favorite Travel Destination:
India, Europe, Southeast Asia