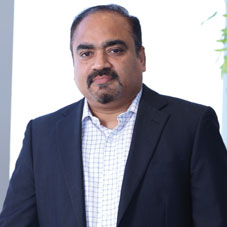 An established Chartered Accountant from India, Hariprasad Nair, CFO, Bateel International has 26 years of unmatched experience working in leadership roles in the Strategic Financial Management of large & mid corporates across India, Australia & South East Asia & GCC. He joined Bateel International in 2007 when the finance division of the organization was merely confined to accounting & financial reporting; he was instrumental in reforming the support functions of the Company by establishing efficient financial control across the organization, recruiting and training highly talented Regional & Corporate Finance team Under his mentorship, today, the company's finance division functions as a business partner to internal business units and is involved in every phase of planning, decision-making, and resource & capital allocation.
Hariprasad adeptly blends himself into the evolving role of today's CFOs with his expertise in Enterprise Performance Management processes and covers the full spectrum of risk, systems of internal controls, and treasury functions of the organization and oversees the impact of International Financial Reporting Standards and accounting changes on existing and future business models.
With his extraordinary & detail oriented leadership capabilities, Hariprasad engages in understanding every detail to take the right decision for the organization. His key strengths comprise integrity, functional skill sets, the ability to teach, guide & build teams and motivate people and implement in them a broader vision of the organization. Let's hear it from him.
Tell us about Bateel International's sustainable farming and its visions for a sustainable future.
Bateel farms harvest the highest quality organic dates using unique sustainable farming methods. It adheres to traditional farming methods which require no chemical fertilizers or pesticides. Upholding its core values, Bateel has put sustainability at the forefront with the support of its vertically integrated supply chain from farms to luxury retail. The dates are organic and sustainably farmed and there is regular assessment of its value chain, identifying areas for further sustainability initiatives.
Tell us about your approach to strategic workforce planning and your leadership style.
Bateel's Operations, Finance, and the HR team are excellent partners in its business planning process. The finance department analyzes workforce data to determine how the workforce is contributing to the organization's revenue. With those insights, our HR team strategically allocates resources, hires the right people at the right time, and creates an optimal workforce. Being the finance head, I am the strategic
advisor to the CEO and the Board on the company's financial performance. I do not rush into decisions even if I have pressure from business until I analyze the risk and rewards of any investments & spending. I make sure to develop the right MIS reports that need management priority to evaluate the business performance to take timely decisions.
I have been successful in transforming my peers to think like a CFO while making investment and spending decisions and this had helped me in saving costs considerably for the organization
Reflect on some of the toughest challenges you have encountered in your journey so far. What did you learn from them?
I have encountered a few challenges in my journey during my transition from being a team member to becoming the CFO of a luxury Brand; I had to learn how to manage a team and delegate tasks. Being a very hands-on person, I tend to do things myself. But as the company grew and we hired more people, it became clear that this method isn't sustainable. I had to learn to delegate responsibility. The best part about this is that it made me realize how much talent there is in our organization. It's been a great experience helping them grow as professionals, watching them take on new challenges, and learning from them as well.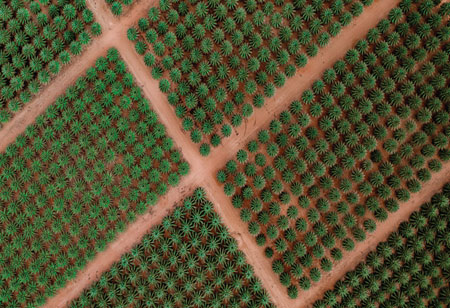 As the CFO, one of the challenges I have faced is learning to manage my time and initially, I only focused on making timely & accurate financial reports. But then I realized that we need to be able to do more than just report we need to understand what the numbers meant and how they have to be interpreted considering its impact on our future success. I have been successful in transforming my peers to think like a CFO while making investment and spending decisions and this had helped me in saving costs considerably for the organization.
What is your success mantra?
My mantra has always been to keep a five-year progression plan for myself and ensure to achieve it. I also believe in continuous learning; I invest time in learning new skills and also enhance my subject knowledge. I try to master the role and establish key relationships with my superiors, peers, and subordinates as well as connect well with business associates. I continuously assess the capability of my team and ensure that I have the right talents working with me. I am a self-motivated professional and my love & passion for my work enable me to see each day of my work as a new day.
How do you keep up to date with changes in financial sector trends?
There are two main things that help me keep up with changes in financial sector trends I pay
attention to what's happening around me and secondly, I read business news & articles related to the financial sector which provide me with insights into current trends as well as perspectives from experts. I have memberships with a few financial & management institutions which helps me to keep updated about the changes in the IFRS, Corporate laws, taxation, labor laws and other regulatory and non-regulatory affairs. I participate and attend professional development activities that help me stay abreast of the latest developments in my field and industry.
Engaging in peer networks & attending conferences helps to understand the short and long term changes affecting their companies & economy and allows me to bring helpful new experiences and perspectives back to my organization.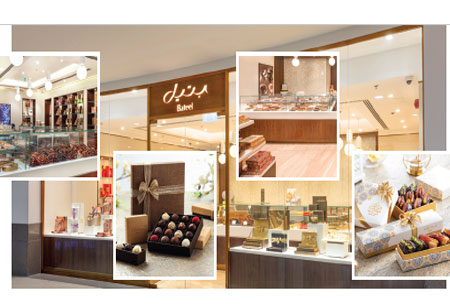 What is the road that is envisioned for Bateel International?
Bateel is now an iconic brand that is constantly delivering new and more effective ways to showcase and market its offerings. Heavy investment in production and supply chain capacity is supporting its growth strategy today, which will see the company triple its revenues over the next five years. It is continuously investing in Research and new product development, digitalization strategically covering key areas such as app based standard operating procedures, MIS, production planning, supply chain processes, cloud-based recipe creations, and most importantly in talent development. Bateel's investment in its e-Commerce platform also continues and is an area where it experiences exponential growth. Lastly, another key growth area for Bateel is Jomara, the company's fast moving consumer goods brand which is already generating significant orders from markets across North America, Europe, and Australasia.
What would be your advice to budding leaders in finance?
I would advise CFOs to continually learn leadership, technical, communication, and influencing skills. They also need to constantly upgrade their technological know how, to be more focused and engaged in people management risk management, change management project management and development of effective business strategy and innovation to be able to call themselves successful CFOs. CFOs need to be effective interpreters and make sure that they have a clear vision for their organization and that they communicate this vision consistently.
CA Hariprasad Nair, CFO, Bateel International
Having rich educational qualifications including a Chartered Accountant degree from The Institute of Chartered Accountants of India, an Executive MBA from IIM Calcutta, and a CFO Leadership Certification from MECA CFO Academy Dubai, he has a successful track record of working across diverse industries like Retail, F& B, Food Manufacturing, Derma manufacturing marketing & distribution, Hotels and many more.