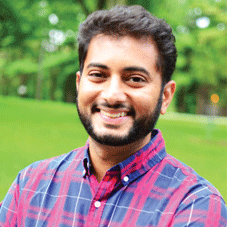 The energy industry entails to evolve, using innovation as the key, if it is to meet the twin challenges of rising energy demand and reducing emissions. In a populous country like India, the imbalance is far more stretched. It's exemplary the way two IITians – Praneeth Pillarisetti (Founder, Birds Eye Energy (BEE)) and Harsha Vardhan Reddy (Co-Founder) – manifests an innovative way of solving this challenge by tethering their efforts to energy optimization. An innovative energy company, Birds Eye Energy develops unique and patented products for the Indian energy segment.
One such product is BEE's recently launched two-in-one solar panel, which generates electricity and hot water simultaneously from a single panel. The duplex solar panel makes its ideal use case in settings like domestic households, hotels, hospitals, and hostels, where both electricity and hot water are needed, offering great savings for the consumers while reducing the carbon footprint. CEO Insights interviews Harsha to further explore the endeavors of BEE.
What's the kind of unique selling proposition that duplex solar panel puts forward?
Any solar PV (photovoltaic) panel can utilize around 18 percent of the sun's energy falling on the panel and convert it into electricity. The remaining 82 percent is wasted as heat, which the panel absorbs as excess energy and releases it into the ambient air. We have designed and developed a heat recovery system which is placed underneath the PV layer and captures the otherwise-wasted heat and utilizes it to heat water. We are able to deliver an overall efficiency of up to 40 percent, while our product consumes only half the area as that of an ordinary PV and hot water system.
Moreover, we have also found a solution to one of the most common
predicaments in the water heaters, scaling, which our panels reduce by 50 percent. Our panels need not be cleaned for up to three years, and in turn the learning costs are also reduced. Additionally, our panels are designed to last for 25 years and come with a 20-year warranty, while others offer mere five years.
We have designed and developed a heat recovery system which is placed underneath the PV layer and captures the otherwise-wasted heat and utilizes it to heat water
How quality centric is your product?
The duplex panel was developed in collaboration with IIT Madras and Council of Scientific & Industrial Research (CSIR), using Six Sigma methodologies, after extensive research and testing to suit Indian conditions. Post successful completion of lab-testing, live trials were conducted in both Hyderabad and Chennai to further observe and perfect the product. Though the product was developed to suit Indian conditions, it has been designed to conform to European Standards, paving the way for our future international expansion.
What opportunities do you foresee in the current renewable energy industry? How do you plan to leverage them?
Our one-of-its-kind solar panel specifically targets the domestic market segment, addressing the core issues faced by people like low energy generation, long break-even times, and too much space occupation. The panel, which comes in the size of a standard PV panel or FPC (1m X 2m), utilizes more of the sunlight to generate 330W of power and 100 to 125 liters of hot water per day.
Innovation is a continuous process. What are the latest endeavors of your R&D department?
We intend to introduce a couple of products into the market shortly – Solar Kits with two-in-one panels and Water cooled PV panels. Solar Kits will contain all the components to set up a solar system, including a specially designed structure, micro
inverters, storage water tank, wiring, and piping. We intend to bring down the installation time from one-to-two days to just an hour using this kit. This kit will drastically reduce the electricity bills of domestic customers and has the potential to revolutionize the solar rooftop segment. On the other hand, the water cooled PV panels will have a cooling system (simple heat exchanger), which can be fitted at the back of the PV panels, and reduces the temperature of the panel, thereby increasing the efficiency of the panels by at least 15 percent. Currently we are testing the prototypes in our test rigs.
What is the future roadmap set for your company?
We intend to be a product company that's known for its innovations. While the initial products developed are in the solar sector, we have plans to develop products in the energy storage space, Fuel Cells, and EV Vehicle charging, among others. Amongst our initial set of products, we have consciously taken measures at a design level so that they can accommodate future technology developments too.
Praneeth Pillarisetti, Founder
After B.Tech in aerospace engineering from IIT Madras, Praneeth went on to complete masters in renewable energy from the University of Florida. During his masters, he worked on cutting-edge research with different green energy companies like Polyfuel (Canada), Ballard (US) and also automotive companies like Ford.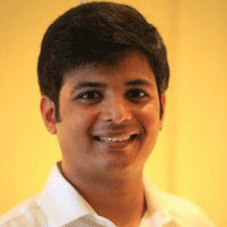 Harsha Vardhan Reddy, Co-Founder
Harsha is an IIT Madras and IIM Ahmedabad alumnus. With his experience at Tata Group's flagship leadership development program: Tata Administrative Services (TAS), Rothschild and Boston Analytics, he brings in a unique mix of expertise in Business Strategy, Operations, Finance, and Project Management.
Office:
Hyderabad
Offering:
Duplex solar panel