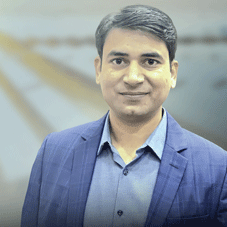 Nearly 80 percent of the world's energy supply comes from fossil fuels (majorly oil and coal) that are limited and cause various negative environmental consequences like global climate change and air pollution. This in-turn generates the demand for alternative energy source such as renewable energies, whereas governments, communities along with emerging markets & corporations increasingly understand that renewable energies are sustainable & affordable, and they desire them to include in their current and future procurement plans.
Among the various renewable energies, solar photovoltaic (PV) has emerged as most popular energy source because of its rapid technological maturation, leading to the sharp decline in its generation cost. However, in past decades, solar PV systems have largely been inducted off-grid for decentralized use, and extensively used by spacecraft & satellites. With the minimum low tariffs, the PV power installations have been great success today, making mark beyond expectations; but PV manufacturing is yet to achieve critical stack.
Addressing this is ReneSola – a leading international manufacturer of Solar PV Module and supplier of high-efficiency Polycrystalline and Mono PERC Solar PV Modules. As a vertically-integrated solar manufacturer, the company bestows a wide array of green energy products to customers ranging from residential user to a very large solar developer across the globe. Since inception, ReneSola has furnished over 20GW of SPV modules globally.
Talking to CEO Insights, Krishan Sharma, VP – Asia Pacific, ReneSola shares in detail about the company, its offerings, and future plans.
Take us through the journey of ReneSola.
ReneSola as a brand was established way back in 2005 in China when there were hardly few global manufacturers of solar
products. The company's growth chart was visible from day-1, where it continuously keeps achieving its benchmarks year-after-year. Milestones include listing in London (2006) & New York (2008) Stock Exchanges, developing high-efficiency Virtus Wafer (2011), OEM production overseas (2012), launch of commercial & residential rooftop business in China (2015), global shipment reaching 15GW (2016), and Global shipment reaching the milestone of 20GW in 2019.
ReneSola does not treat its customers as one time buyers, but consider them as business partners for long term relationship and applies strict quality assurance plan in order to deliver best quality products at affordable rate
ReneSola began its India operation in 2012 and has delivered over 2.5GW to Indian market, constituting 10 percent of overall installed imported SPV modules in the country. With such a huge customer base, the company is recognized as a reputed brand and counted among the top five Solar PV Module suppliers in India. Currently, ReneSola has global presence in more than 16 countries, besides expansive production facilities and sales network.
What are the various services offered by ReneSola? Also, tell about the quality aspects followed at the company?
ReneSola specializes in green energy products and has command over the complete supply chain of the Solar PV, starting from Ingots to SPV Modules. Today, the firm renders BIS approved Polycrystalline SPV Modules Virtus-II (345Wp-355Wp) and MONO PERC Twin model (410Wp-440Wp) and on-time services for EPC, installers and green energy projects worldwide, thereby fulfilling the requirement of high-efficiency modules. We are consistently in the Bloomberg TIER-1 list since 2014, and are one of the few global solar product suppliers who uphold huge array of customers ranging from a residential user to a large solar developer across
the globe.
ReneSola does not treat its customers as one time buyers, but considers them as business partners
for long term relationships. It applies strict quality assurance plan in order to deliver best quality products at affordable rate, while achieving the mutual business goals. Today, the company has an upper-hand in the higher wattage products segment that reduces overall project-cost for customers. On the flip side, its team of fully trained and equipped experts leave no stone unturn to make the customer happy & satisfied. These highly qualified professionals are 24x7 available at customer service, and if required, even go to client's place to solve their technical issues, thereby reducing response time. These distinct approaches help ReneSola to acquire long-term business relationship while gaining confidence from the marketplace. ReneSola's higher rating of products are under BIS certification and will be available in the market by the first quarter of 2020.

Enlighten us on the future blueprint of ReneSola along with its upcoming innovations.
Foreseeing the shift of solar market from Standard Poly technology to Mono PERC Modules, we have enhanced the production of Mono PERC modules and will be following the same trend in 2020 & beyond. Meanwhile, we are also working on some innovative products for Indian market which will help developers to save a significant amount on the BOS part.

The Indian government aims to achieve the 100GW of Solar PV by 2022 and has set various policies to achieve the same. To support the government's Make in India mission, we are in the process of establishing the Solar PV Cell & Module manufacturing facility in the country and aim to acquire at least 10 percent of the market share of set target. We are planning around 1000MW supply in Indian market in 2020 and are quite confident that the Indian Solar industry will achieve the set target with the help of favorable policies. India is and always has been an important market for ReneSola.

Krishan Sharma, Vice President - Asia Pacific
An engineering graduate and masters degree holder in Management, Krishan upholds 12+ years of work experience in solar renewable industry and joined ReneSola back in 2013, a year later when the company started its operation
in India.

Services:High Quality Solar Polycrystalline Modules, Solar Mono PERC Modules, Solar Mono Half Cut Modules, Solar Bifacial Modules and many others.