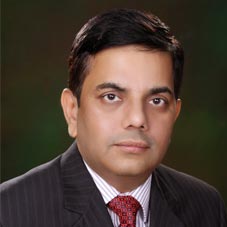 EY and the Indian Pharmaceutical Alliance (IPA) have presented a new report on telemedicine in India, forecasting the segment to grow to nearly $5.5 billion by 2025. These numbers are further burgeoned in the backdrop of the COVID-19 pandemic which has shaken the healthcare establishments across the world.
India till a few year ago was behind in sophisticated healthcare system is now becoming equipped to deal with the sheer volume of patients in a safe and regulated environment, mitigating the risks of infection as more and more patients and doctors turn towards online healthcare application facilitating patient-doctor video consultation.
Perfectly understanding the need to blanket not only Metro cities but also the Tier 2, Tier 3 and rural areas, Oncall Medicare Private Limited was established in 2017, with its teleconsultation app - CallDoc - has been rapidly striding forward to deliver healthcare services to every individual at the comfort of their home; thus bridging parity and providing affordable, high-quality healthcare across masses. With a promising vision, CallDoc has been significantly serving the people, especially in these times of COVID-19 outbreak, where people are distancing themselves from any physical meet-ups as such.
Unique Selling Proposition
CallDoc's strength lies in enabling patients doing real-time consultations on video with the best doctors. Patient need not waste time engaging with manual chatbots rather immediately can select the doctor and get in a video consultation. CallDoc is sensitised about the fact that a patient and doctor's relationship is very sacred and is difficult to be replaced completely by a machine. Hence to ensure a human touch, CallDoc's back-office works round the clock to support its users.
CallDoc is a one-stop solution for patients, doctors, hospitals and businesses. Encompassing innovative functionalities like – online consultation, doctor forums, follow-ups, lab tests, pharmacies, corporate health and wellness.
CallDoc is providing customised software as a service solution to hospital chains, small clinics and even individual doctors who want to join this digital revolution, thus ensuring our stakeholders with immense convenience and flexibility. The users can connect to each other (doctors and patients) through video /audio/chat and get the consultation over the phone itself, irrespective of time and space.
Talking from the patients' perspective, Arun Dagar, Founder & CEO at Oncall Medicare Private Limited, stated, "Patients can upload their report at any point of time and keep it within the app. So, not only the app serves as a secure digital locker for your reports but can be used when you consult the doctor on the application or approach any pharmacy or any doctor face to face. Thus it saves you the hassle to manually organize and physically carry bundles of papers to healthcare institutions."
"If a doctor wants to join us, one can self-register themselves. Once he/she registers, the information is captured which is then verified by the back office. Hence, patients can choose the doctor without any sort of hesitation or trust issue," further explained Arun about the transparent approach towards the platform.
Mr Arun Dagar, passionately says – "In the next 2 years, I see CallDoc becoming a household name to help people in the times of need. People will get access to the best specialists from all over the world on their Smartphones. Nobody will be deprived of consultation with Top doctors for reasons such as distance or traffic."
Calldoc app supports English, Hindi, and Oriya languages currently. With multilingual capability, the company has been working towards bringing various other languages, such as Urdu to cater to patients from various geographies
Brain Behind the Successful Journey
To begin with, CallDoc was started as a small project which now is playing an important role to deliver healthcare to the furthest of the country. The platform has best in standard practice when it comes to the deliverability of online healthcare services with homestead of doctors and specialists from across the globe. The founders have harnessed decades of experience in the healthcare industry, to come out with a platform which can cater to every patient, irrespective of time or space. Their mission is to provide hassle-free access to high-quality healthcare to everyone and while also ensuring every rural and remote area can avail the same level of quality deliverability, 24x7, without having to travel to big cities.
With more than 25 years of proven experience in the Telecommunication & IT Sector, Arun Dagar, has been the Managing Director for Singtel India & Middle East (Singapore Telecommunications) for more than a decade.
Arun's wife, Dr Mamta Dagar who is the Co-founder of CallDoc is an OB-GYN specialist with more than two decades of experience in the field of
women's health and wellness. She is also a member of the prestigious Royal College of Obstetricians and Gynaecologists (RCOG) and has received a Diploma in Gynae-Endoscopic Surgery from Kiel (Germany). To top it off, she has been trained in Robotic Surgery from EEC, Paris.

Doctors with traditional clinics have visibility to only a limited area. But, with CallDoc and its global network, doctors can broaden their horizon across the globe with any sort of boundaries to get limited with. Anybody from any remote corner of the world can consult him/her.

When it concerns specialists or super-specialists, they are not online full-time as they have other work associated with big hospitals or might have big OPDs running. Hence through CallDoc, one can seek an appointment there as well where the back office coordinates with both doctor and the patient to smoothly carry out the visit. The app has 25+ specialists that includes Cardiology, Obstetrics and Gynaecology, ENT, Ophthalmology, Nephrology and Urology, Neurology, Orthopaedics etc. besides Homoeopathy and Ayurveda. In special cases, if there is a special request by the patient to meet the doctor, CallDoc enables patients to further get treated by the doctor.

Collaborations and Media representation
CallDoc has been the telemedicine partner of the Government of NCT of Delhi and the Government of Goa. CallDoc has also offered services in Uttarakhand by partnering with AIMS. During the lockdown, CallDoc witnessed more than 3000 consultations a day thus validating its robust and resilient technical infrastructure and back-office support.

CallDoc app supports English, Hindi, and Oriya languages currently. With multilingual capability, the company has been working towards bringing various other languages, such as Urdu to cater to patients from various geographies.

"We have been expanding across various geographies besides India. We are seeing a lot of traction in countries such as the USA, ME Region, Singapore, among others. Hence, wherever there are patients who want to connect to a doctor, CallDoc caters to them seamlessly," highlights Arun.

Enabling New Approach to Healthcare Deliverability
As healthcare is not only about consultancy but patients today would rather be demanding for an overall unified Healthcare solution. CallDoc has connected and integrated itself with numerous pharmacies, Path Labs & hospitals to provide a complete virtual hospital experience for today's patients. "We intend to become a final opinion portal wherein; international experts and doctors can have a final go on any of the diagnosis which has been prescribed to the patient. Our next endeavour is to set up CallDoc digital healthcare centers in Tier 2 & Tier 3 cities, to further drive the healthcare industry's growth bandwagon" concludes Arun.