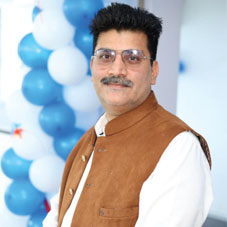 The management of a ship is no small feat. It requires effective ship crew management, which entails employing select crew members who are qualified, agile and able. A stable crew ensures a better sense of responsibility and accountability, robust retention of seafarers along with efficient vessel maintenance and reduced handover times. Providing excellent service in this space is AG. Maritime which consists of a team of ex-seafarers having over 100 years of cumulative experience ashore in Crew Manning, Technical Ship Management, Commercial Ship Management and Marine Insurance. Capt. Ganesh Upadhyay, Managing Director, is spearheading the company with his rich experience and guidance, and is propelling AG. Maritime to be a trusted name that provides quality ship-related services to clients and seafarers.
CEO Insights engages in an exclusive interaction with Capt. Ganesh where we discuss the company's growth, its journey and his journey as well. Here's the snippet from our interaction with Ganesh.
Can you tell us about your professional background and experience
I am an ex-Master Mariner and I have been working ashore for close to 20 years. I have also been academically inclined and I got the opportunity to study at Nanyang Technological University Singapore. Further to that I also completed my MBA from Handelshøyskolen BI, Oslo and Nanyang Business School, Singapore. I have professional experience in sailing as a Master, which is Cabin Authorship.
What drives you today as an industry leader?
I think a leader is a person in charge of any operations and tasks and they ensure that those tasks are
efficiently completed and the goals are achieved. At the core, it is all about what the customer requires, what are their expectations and how we can work towards fulfilling those expectations in a manner that brings customer happiness.For us at AG. MARITIME, we consider customer happiness as the key metric which has to be measured and mapped in terms of quality, cost and time. We try to deliver the very best quality of services keeping these parameters in mind.
I always try to find an equilibrium between my personal andprofessional life. Every individual carves it out in their own way. The ultimate aim of this balance is to find happiness
How has Nanyang Technological University contributed towards your success?
The knowledge that I gained from NTU is immense. I learned the basics of maritime studies and also maritime business from the time I spent in NTU during my Masters. There were also options to enroll in various different schools where one could cross-learn. For instance, I also learned about Project Financing despite being a Mariner and having no background in Finance. I also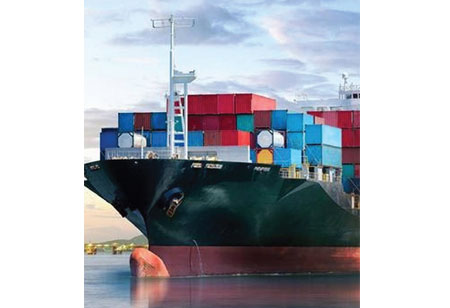 learned about maritime logistics which is a different domain altogether. There were opportunities for cross-cultural programs, strategic thinking & planning and many. All of these gave me perspective of other domains and learnings that could be applied in my focused domain. The cohorts who learned from these courses were also from diverse backgrounds, so I also formed some alliances and friendships which are very valuable.
What roles and responsibilities do you majorly undertake, and also, what is the unique proposition that your organisation offers to its clients?
As the Managing Director, my key role is to see that the organisation grows periodically and also that we build our brand. Our main focus is that we create value for our clients and that we also build out capabilities in-house in order to grow and meet the challenges of the industry. In short, I oversee the overall business operations of the company. As a medium-sized company, we are able to offer personalised attention to every client, where we truly get into detailed customised attention and understanding of client requirements in a cost-effective manner. This is our USP.

Can you tell us about the major challenges that you have experienced in your journey so far and how do you overcome them?
In a business situation like ours where we are mainly into crew management, there are always challenges with regard to the supply and demand of seafarers. Other than that, there are geopolitical issues that affect the business quite often. For instance, The Ukraine-Russia war, the pandemic etc these situations brought in their own set of challenges. Accordingly, we have to prepare ourselves. As a leader, it is imperative that you are able to foresee the problems and risks and try to address them as effectively as possible. Further, there are also many regulatory requirements that are involved in ship operations and we have to ensure that all compliances are in place.

Is there any success mantra that you follow?
I always try to find an equilibrium between my personal and professional life. Every individual carves it out in their own way. The ultimate aim of this balance is to find happiness. I believe at the end of the day, one needs to find their passion and aspirations and be driven by that, which again, brings us to happiness and that is the key.

Capt. Ganesh Upadhyay, Managing Director, AG. Maritime
Capt. Ganesh has over 30 years experience including 13 years at Sea and 20 years ashore in senior management positions. He has extensive experience of working in a large third-party ship management company, large in-house ship management company and Ship Owner's office. His key delivery areas include Crew Management, Ship Management, Commercial Management and Marine Insurance.