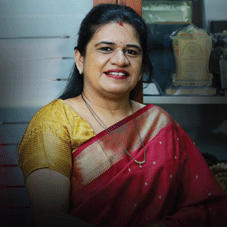 Over the last few years, healthcare has emerged as the largest sector in India when viewed from the lens of revenue and employment. Although the sector employs over five million healthcare professionals including doctors, nursing & midwifery professionals, public health professionals, pharmacists, dentists, paramedical workers and support staff, India still faces an acute shortage of skilled healthcare workers. K. Srinath Reddy, President, Public Health Foundation of India, said that India and several other low-middle income countries in Southeast Asia must increase their healthcare manpower by 50 percent to achieve universal health coverage by 2030. The astounding figure suggests that the need of the hour is capacity builders that can churn our skilled support staff and help in the dissemination of apt healthcare solutions to all.
Working with steadfast dedication towards building skilled healthcare workforce and enabling pertinent policy change especially in the sector of women's healthcare is Dr. Hema Divakar. One of India's foremost Gynecologist & Obstetrician, she has three decades of dedicated service experience for women's healthcare to her credit. A strong opinion leader, she laid the foundation of Divakars Speciality Hospital, a center of excellence for women's healthcare in Bangalore in 1990. For over two decades, the astute doctor worked in close proximity with her patients and even now, she continues to be available to them round the clock, both in person and through digital platforms. But there came a point in her professional life, nearly a decade ago, where she realized that she wanted to create a larger social impact through her work. This culminated into the foundation of Asian Research and Training Institute for Skill Transfer (ARTIST), Divakars Speciality Hospital's research wing. "Ideally I could have been happy with treating patients at Divakars; however I had a deep seeded desire to take a step further and create a larger social impact on women's healthcare in India. Therefore, it was necessary for me to venture beyond the ivory towers of my hospital, metro cities and foray into the very grassroots of India," narrates Dr. Hema. Dedicated towards pioneering innovative research and affecting national level policy changes, and building capacity through skill transfer, ARTIST is truly a
one-of-a-kind organization.
Research in the Indian Context
Our complex socio, political and economic dynamic makes India a truly unique nation. Therefore, solutions that would work in another country might not fare well if implemented in the Indian context. ARTIST understands that the challenges faced by a developing country like India are largely different; similarly there exist unique opportunities and solutions that we must implement on our accord. Taking into account India's unique requirements, ARTIST is conducting research, training, and teaching in order to fill gaps through the practice of skill transfer throughout the country in various phases. "We are largely into operational and implementation research and aimed at bringing about change at the ground level," explains Dr. Hema. The organization studies the ground realities, builds original research of what suits in the Indian context, implements the results thus demonstrating better health outcomes and gets data on the table for pertinent policy changes.
Comprising of expert healthcare professionals, leaders of professional national & international organizations, key opinion makers, researchers & academicians, and leading clinicians in practice, ARTIST's research work conducted over the last decade has translated into critical policy changes in women's healthcare in India. The organization has adopted an ambitious Vision 2022, which has been categorized under five verticals ABCDE namely, Adolescents Care & Anemia Control; Building contraceptive choice; Cervical cancer & vaccine; Diabetes; and Emergency care during childbirth. Taking advantage of all digital mediums & platforms, and other innovative means, ARTIST is now gearing up towards creating
lasting impact on the aforementioned areas in the years to come.
Bettering Adolescents Care & Anemia Control
A woman's physical body is highly dynamic and undergoes various critical changes over the years that she should be aware of. Also, owing to fetal origins of adult diseases, it is extremely important for a nation to take care of their adolescents' health. "People aged between 12-20 today will be 20-30 in next few years and will move to the next chapter of their reproductive life and they need to be aware about the same," explains Dr. Hema. With so much going on within their physical bodies, a young girl often looks for answers through trusted sources. However, lack of adequate healthcare providers and stigma attached to conversations about reproductive health compels the young Indian females to rely on the internet for answers which is not always trustworthy. In order to foster adequate adolescent care, ARTIST has launched 'Health & Hygiene' – a program that focuses on educating young school girls about nutrition, lifestyle, health and body. The organization has created a helpline through which they can procure information from a secure, reliable and non-judgmental source. The objective is to provide youth with an empowering environment where they can sort their health on their own.
Ideally I could have been happy with treating patients at Divakars; however I had a deep seeded desire to take a step further and create a larger social impact on women's healthcare in India
Not working in isolation, ARTIST involves the youth themselves in creating knowledge sources for appropriate dissemination of knowledge. "The landscape today is largely different, therefore we must involve youth in their own wellbeing to create more awareness on their behalf. In this context, the digital platforms have come to our rescue," explains Dr. Hema. In order to bring about behavioral change, ARTIST makes use of contemporary tools such as blogs, podcasts, video snippets, animations and others. Collaborating with various stakeholders and young entrepreneurs across digital platforms, the program facilitates long terms impact. The program has so far covered over four million girls across India and over 85-100 schools per year.
Another area covered by ARTIST under its vision 2022 is anemia care, which is a major challenge across India. The organization largely works on the efficacy of injectable iron preparation for pregnant women, because that is one of the major reasons for high mortality rate in India. "This was our pioneering work which has resulted in policy change with respective state governments and central ministry as well. We facilitated the approval of the use of the drug and set up protocols for how every healthcare center should be prepared," informs Dr. Hema.
Building Contraceptive Choices & Contraception is largely considered a taboo topic of conversation in our Indian society; however, the nation is experiencing a surge in population explosion. This makes conversations about making contraception available to all an important facet. ARTIST has launched a program called 'Parivartan' that aims at changing the mindset of youth & other demographics and healthcare providers about contraception. The number of sexually active youth is steadily increasing across India, a large number of whom require contraception advice. Also, women who have already given birth are another demography that requires sound contraception advice. "We believe that every woman who leaves the hospital after childbirth should be given some form of contraception. Unfortunately, the number of women receiving contraception is very less," says Dr. Hema. Owing to ARTIST's work and research, there has been a policy change and the number of women receiving contraception has gone up from two percent to 30 percent which has been a major win.

Another area that ARTIST has been spearheading is creating awareness about cervical cancer, which is the only preventable cancer in the human body. In India over 75,000 women lose their lives to cervical
cancer as opposed to 300 in the western world. ARTIST is striving hard to create awareness about the utility of HPV vaccine, a vaccine against cervical cancer, which has only reached about five percent of women in India. The organization has created animations and advocacy that empower women and girls to come and seek the vaccine. ARTIST is also conducting research that is focused on how to increase the reach of cancer & HPV knowledge, bust myths & misconceptions about this issue, raise level of awareness, conduct ground level research work and create impactful advocacy material.

Tackling the Diabetes Epidemic
India has over 80 million adult diabetics and the number is slated to increase by 75 percent in the next 10 years. Unfortunately, India does not have enough number of centers or healthcare providers for detection, diagnosis and management of diabetes. Dr. Hema, who heads the International Organization on Segment of Women on Diabetes and is the spokesperson for International Diabetes Federation (IDF) for South Asia, is dedicatedly working towards skill development and capacity building for healthcare providers to tackle the diabetes epidemic. "Diabetes is one disease that can be reversed by adopting a strict lifestyle change. Also, digital mediums can be utilized to the hilt for pertinent diabetic care," adds Dr. Hema. Therefore, ARTIST is focusing on building digital diabetic clinics apart from fostering advocacy, research and capacity building for service providers to manage these cases. The organization was also the first to launch one-of-a-kind online courses in Asia for coaching wellness educators and diet specialists.

Additionally, ARTIST has also laid emphasis on lending emergency care and medical aid to women during child birth. Working in association with Federation of Obstetric and Gynecological Societies of India (FOGSI), ARTIST is working on implementing 'Manyata', an ambitious initiative that brings together local health practitioners to improve their ability to deliver better, respectful and quality care services to pregnant mothers during and after childbirth. Right from enrolling manpower to conducting skill transfer (onsite &digital) to getting caregivers up to speed to apply for certifications provided by FOGSI, ARTIST does it all.

The massive PAN India project has already certified over 800 centers for following clinical protocol and having skilled staff and others. "Although 800 might look like a large number but we need to train a minimum of 5000 centers and reach a figure of 50,000. It is an ambitious project, but we have taken the first steps towards achieving the goal," says Dr. Hema.

Driven by Purpose & Passion
Dr. Hema functions as the Chairman & CEO, ARTIST and chairs several other critical roles across associations and federations. She believes that a busy person often makes time for everything. "Where there is a will, there is a way and I strongly believe that the will has found its way in my case," she says with a twinkle in her eye. Over the past decade or so, she has groomed the entire team at Divakars Speciality Hospital that today takes care of the routine work. Leveraging every form of digital technology available to them, the team dispenses its duties with utmost care and devotion. Living up to its tag line, 'A Passion for Quality Healthcare', the entire team strives hard to never compromise on the quality of service.

Dr. Hema believes that while passion can be a great stepping stone for any project, it cannot sustain the momentum alone; this is where purpose comes into play. Her objective throughout her journey has been to conduct impactful and purposeful activities in order to create large scale social impact. A true visionary, Dr. Hema is breaking silos and integrating with every possible sector (IT, NGO, advocacy, biomedical engineers, overseas collaborators and others) to create lasting social impact and ultimately altering the very landscape of women's healthcare in India.

Key Management
Dr. Hema Divakar, Consultant & Medical Director, Divakars Speciality Hospital; Chairman & CEO, ARTIST
A celebrated Gynecologist & Obstetrician in India, Dr. Hema has over three decades of experience in the women's healthcare sector in India. A past President of FOGSI, the largest body of specialist ObGyns and Member of Technical Advisory Group (TAG) for Ministry of Health and Family Welfare, Govt. of India she has enabled the establishment of new benchmarks and standards in the sector of women's healthcare across India