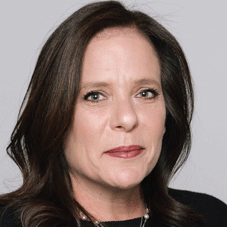 ccording to Richards and Engle, leadership is about articulating visions, embodying values, and creating the environment within which things can be accomplished. Debra Hays, COO, ConcertCare, is one such leader who truly manifests the aforementioned quote. An ace leader instrumental in the growth of every organization with which she has associated, Debra has climbed the ladder of success by seamlessly integrating her managerial skills with exceptional leadership qualities. Whether it is her views about delegating work judiciously, her beliefs about teamwork, or her perspective about understanding the needs of the clients, a lot is to be learned from observing her leadership skills and approach to management.
Debra, in an exclusive conversation with CEO Insights, divulges her secret to success.
How has been your professional journey so far? Also tell us about your responsibilities in ConcertCare.
At the very early stage of my career, I was fortunate to work with some very well-established organizations and was even more fortunate to have some amazing female mentors. However, my professional journey started in the year 2000 when I joined my first startup company. There, I witnessed how startups can effectively solve problems in a unique way that many corporations fail to attain. Consequently, I found a real passion for working with it. Also, I feel fortunate for becoming a person who can help organizations to scale-up and grow while attaining success. It has always been exciting for me to be able to take the company with a concept and grow it into something that can create value for its customers. Hence, I feel very lucky to be a part of the growth of the four startup companies since 2000, and now, I am working with ConcertCare.
I graduated from the University of
Tennessee in 1991 with a Bachelor of Science in Finance, after which I started my career in a customer service organization in a large retailer, That's where I got access to technology. Apart from that, I got to be a part of the established companies in their IT departments. Also, I have worked with public safety technology company as its COO and Director of Operations. Prior to ConcertCare, I was working at a healthcare company as its COO. Working with these organizations helped me to build a deep experience in growth strategy and attainment. Today, my responsibilities as Chief Operations Officer comprises of the entirety of operations management & financial management, business process improvement, strategic direction, and most importantly, being a really good team member to everyone in the company.
I feel fortunate to be able to use the skills that I have to support organizations to scale up and grow while attaining success
Tell us about ConcertCare as an organization.
ConcertCare focuses with our custom software application development and software integration, solving the gaps for stakeholders of a business with the help of technology resources. Our solutions stand on the ultimate crossroad of reliability, sustainability, and future-proof innovation in technology. We believe it is our job to think about the future as we build your solutions. We have a strong focus in healthcare with our services business, but also do work
in multiple fields such as logistics, automotive, education, supply chain, and multiple other industries. We focus on an unlimited scope of solving business problems, issues and opportunities with technology, always focusing the ROI for our customers.
Our work with our healthcare companies has allowed us to develop several products that are built uniquely to solve problems that are specific to Healthcare. We are positioned uniquely in the market as a services and product company with our healthcare applications because with a belief that one size does not fit all, our development staff is able to customize the applications to meet the requirements of our clients. It has got us positioned very uniquely both with partners and customers in the market. We are able to customize the application for our clients in an affordable cost because we have already got all of the platforms and foundations with us. Hence, we are really excited about the product offerings as well as the fact that the services are also exciting, and it helps us to maintain great technical skills as a company.
What is your strategy to offer your best while contributing to the healthcare industry of India?
The healthcare industry in India is witnessing growth, which is good news for companies like ours. However, the reality is that the healthcare services are only available with ease in urban areas, where the rural cities don't have access to the same kind of facilities or healthcare quality. We believe that with technology, we can help the healthcare community grow in rural areas by providing options like virtual visit videos or better management of patient care by a telehealth application. So, our aim is to provide solutions in healthcare while driving the healthcare industry in India, and we believe that doing that through technology is absolutely the future of the Indian healthcare market and that every citizen deserves the best healthcare possible.

How has been the support & inspiration from your family in your journey so far?
I am really lucky to have an extremely supportive family by my side. My husband and children have always supported my career and understood my work responsibilities.I have travelled extensively, and it is a real effort for all of us to maintain connection, but the effort if very worth it. When I am with my family, I am very intentional about not being on the phone or being distracted. I want them to not just hear me say they are the most important priority, but to see my actions reflect those words.

Senior executives are always pressed with time. How do you manage updating and upgrading yourself constantly?
I read a lot about emerging trends and similar stuff. Being in a technology-oriented company, it is really important for us to dip ourselves in it so that we can be prepared for the upcoming challenges with new solutions. I also surround myself with a strong network of other executives whom I meet with regularly.

What is your word of wisdom for budding entrepreneurs?
If you want to succeed, you need to focus on your mission. There will be lots of distractions in the form of opportunities on the way; you must either stay focused on your mission or be willing to change your mission and redirect the ship. Don't be afraid to take risks and take-on new opportunities. Also, don't be afraid to know when an opportunity is not right and walk away.

Key Management:
Debra Hays, COO, ConcertCare
Debra is a highly accomplished senior executive with over 20 years of experience in technology management. Her responsibilities include operations management, business process improvement, strategic direction, and channel management. She is extremely gifted at relationship building with those inside and outside her organizations, especially employees.