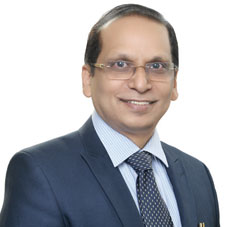 Anative from Tirupati, hence a naturally strong believer in god and his deeds, Dr.T.P. Rao, Managing Director, Taiyo Kagaku India is an alumni of Tamil Nadu Agricultural University, India (MSc-Ag), Nagoya University, Japan (Ph.D) and Michigan State University, US (International Food Laws and Regulations). An industry veteran, Dr. T. P. Rao holds rich work experience in ICRISAT (1988-96), Taiyo Kagaku Japan (2002-2018) and Taiyo Kagaku India (2018 to present). With strong linguistic fluency in English, Telugu, Hindi, Japanese and Tamil, Dr. T. P. Rao has also been rewarded with several distinction awards during school and college life. Having achieved several fellowship awards from Monbusho, JSPS, JIRCAS and TOKAI plaza for research works and higher studies, in Dr. T. P. Rao's leadership, Taiyo Kagaku India has also been recognized with 'Functional Food Ingredient Company of the Year' in Food Safety Summit & Awards 2019.
CEO Insights has got this opportunity to interview, Dr.T.P.Rao, Managing Director, Taiyo Kagaku India, where he shares brief insights into his professional journey and the growth of his firm from idea to implementation.
Tell us about your professional journey. What is it that inspired you to pursue a career in the food manufacturing domain and what drives you today as a new-age leader?
Having started my professional journey from ICRISAT, Hyderabad, India, I have developed the acquaintance and collaboration with international scientists from the beginning of my career. This not only gave me an immense confidence, but also made it easier to deal with people from around the globe. Post the completion of Ph.D and having completed my Post-doc fellowship from Nagoya University in Japan, my true international professional journey began when I started working with Taiyo Kagaku Co Japan. Being a scientist, I have always been focused on scientific marketing, travelled around the globe to strengthen the sales of our functional food ingredients to several food, beverage and healthcare industries globally. I support the company's philosophy that states 'Imagine Desire & Create' in both my personal and professional life and followed it throughout my career to get to CEO of our Indian unit.
How have you tackled the challenges posted by the covid affected market and the need for new strategies? How would you describe your role in tackling those challenges?
COVID is causing great challenge for everyone as an individual and in work. Companies all across the globe have greatly suffered both in terms of production and sales. As soon as the pandemic took over, our first approach was to take precautionary measures for all our staff by providing monetary assistance to ensure they procure all necessary items for prevention
and safety from COVID19. We also ensured that all the necessary safety measures were implemented as our employees travelled for work and the same was maintained at the work place. Once the vaccines were made available in India,we made sure to arrange vaccination drive available to all our staff including contract employees and their family members so that they could work with peace of mind at work as well as at home.
We never compromise on maintaining the Japanese quality and safety standards, which is the basis of our sustainable growth over the years
At the sales front, we have taken a positive approach and extensively promoted our clinical research data on how our soluble dietary fiber 'Sunfiber' could support COVID patients during and post Covid conditions. This helped our global customers to sustain or even improve their sales with our product. Both the above measures have helped us reach the record production and sales this year as compared to previous years. The only setback that we have been currently facing is with increased costs of all materials, but we are sure that we would continue to thrive by cutting down several costs without compromising the safety of all people and the quality of our product.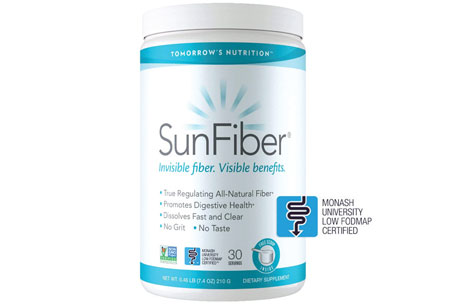 How would you define Taiyo Kagaku India as an organization and its position in the market? With TKI being a 100 percent Export Oriented Unit(EOU), what is the influence of Japanese base on your proposition?
Formerly a joint venture with an Indian partner Lucid Colloids, today, Taiyo Kagaku India has established its mark as a state-of-the-art facility with Japanese technology, quality and safety standards. It was in 2018 when Taiyo Kagaku India become completely a Japanese owned company and I took charge as the Managing Director. With Taiyo Kagaku being our parent company, we are international and our products are used all around the world. With our strong science and technology and Japanese high quality and service standards, we are not only praised, but we are also placed highly in the market, especially by several multinational companies.
Our main objective has always been to maintain the quality. We never compromise on maintaining the Japanese quality and safety standards, which is the basis of our sustainable growth over the years. The reliability and consistency in our product quality, efficacy and prompt service is the main reason why our clients put their faith in us. Adding to this, just like Japan, we are proud to maintain zero complain and zero incidents over the last three years upon our takeover of the plant. Japanese colleagues in HO are always in hand to help us deal with any challenges that may arise from time-to-time in production. The management at HO has been constantly supportive and there has been consistent encouragement to achieve our goals, and this has helped us achieve 150 percent growth within three years' time
time since our takeover.
In your professional journey so far, what are the milestones that have bestowed you with utmost satisfaction? How do you stay updated with the dynamic trends in the F&B industry? What is your success mantra?
Being a scientist, my basic instinct has always been towards how to use science in innovation, business development and problem solving. Hence in a lot of occasions, I was satisfied when I saw that our customers are happy after hearing my presentations and they could find answers to all questions. The satisfaction became multifold when this information led to product development. Getting regulatory approval from regulatory bodies around the world for any functional ingredients is a tough task. I am happy that I could be able to get the approvals for our materials from FDA, EFSA, Health Canada, TGA, FSSAI and others though active communication and participation. I was also immensely satisfied when I could successfully transfer Taiyo technology to several multinational companies to get huge royalties. The application group that I have established in our HO keeps developing new food applications following the new trends or sometimes they do create new trends in food applications using our number of products, which has been helping our customers in their product development quickly. Publishing in reputed journals and books has added satisfaction in my career. The book entitled 'Green tea poly phenols, Nutraceutical of Modern life' edited by me provides a clear guidance and evidence for various functions of Green tea.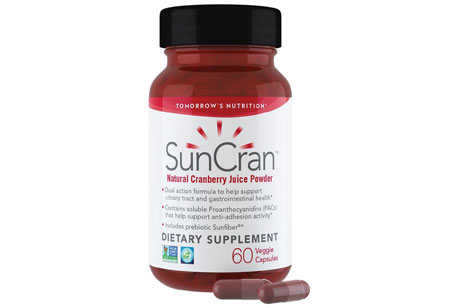 With our strong global network and our own units and distributors all over globe, we are provided with real time feedback on dynamic trends in our F&B industry. Besides we have subscriptions with most of F&B industry related magazines and Data research institutes like Mintel to get regular inputs on the market trends.
Marching ahead, what are the changes in market behaviour that you anticipate and what are the opportunities that you foresee? What are your future goals as a leader?
Food and beverage business is dynamic one and it is common for people to make changes in their choices and preferences. So it is essential that people are aware of the market trends and try to find solutions that match their needs with our products and technology. On healthcare end, people behavior for healthy living and prevention of disease is consistently improving, so personal healthcare with individual fitness will now become important in coming years. However, growing sedentary work and limited mobility even among the young may pose great threat to their physical and mental fitness. With the average age raising even in developing countries, elderly nutrition is now a very important segment. Hence, we look forward to focusing on how our products and technologies can offer a better quality of life to all of them.
Dr.T.P.Rao, Managing Director, Taiyo Kagaku India
After completing master's in physiology Dr. Rao gained excellent experience in research and development of food and nutrition business. Dr. Rao has skills in product development, food technology and food supplement.