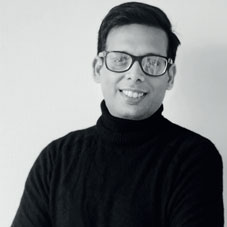 SoftBank Group Corp. requires no preface in the international business arena. The Japanese multinational holding corporation primarily invests in technology, energy, and financial services industries. It is also home to Vision Firm, the world's largest technology focused venture capital fund, with over $100 billion in assets and backed by Middle Eastern sovereign wealth institutions. Broadband, fixed line telecommunications, e-commerce, information technology, finance, media and marketing, and other fields are all areas that it has a strong foothold in.
Chetan Agarwal, the GM Strategic Business Division of SoftBank Group has been a significant part of the company's growth trajectory with his role spanning across early stage investments, collaborations, market expansion, goto market strategies, and revenue prospects. He was a founding member of SoftBank and Bharti's Energy Business in India before heading to Japan in March 2019. He played a key role in business development as part of the founding team, and the company now has a $600 million+ equity investment and 200+ employees. Chetan has also worked as a management consultant for Accenture and with the M&A team at Bharti Enterprises (Airtel's parent company).
In an exclusive interview with CEO Insights, Chetan spoke about his professional expedition so far and the challenges faced to emerge as a leader.
How is your professional background assisting you in ensuring the company's success and developing strategic business modules that will benefit SoftBank Group?
Working here at SoftBank Group has provided me with the opportunity to not only utilize knowledge and experience, but also to improve on my previous experiences and skillset, given the breadth and scope of SoftBank's interests. My previous
experience of working as a management consultant in the TMT, FMCG, Telecom, and Automotive sectors, as well as performing M&A for Bharti Enterprises has served me well during the last six years with SoftBank.
Working here at SoftBank Group has provided me with the opportunity to not only utilize knowledge and experience, but also to improve on my previous experiences and skill set, given the breadth and scope of SoftBank's interests
As the GM of the Strategic Business Division, how are you leveraging your experience and expertise to yield better results for SoftBank Group? What are your core responsibilities within the organization?
At SoftBank, my responsibilities have changed with time. Before 2019 I worked with SoftBank in India, working to create and grow the energy business. I was in charge of business development, hiring, and building functions in project finance, procurement, and other areas.
My tasks have altered after coming to Tokyo in 2019. My present role & responsibilities include early stage investments in cleantech (electric vehicles, driverless vehicles, charging infrastructure, and shared mobility) and B2B startups across the US, Europe, and Asia.
What is your unique proposition in Technology that differentiates you from your competitors? Could you explain your USP?
Singularity is a notion that we at Soft Bank greatly believe in. This is the point at which machines will surpass human intelligence, which is expected to happen in 2047 according to current forecasts. As a result, we believe that every industry will be disrupted as the digital revolution unfolds.
As a result, we are heavily investing in artificial intelligence (AI) and the power of the information revolution
to not only be future ready but also to establish businesses that will be winners when we reach the Singularity.
In your professional journey so far, which are the milestones that bestowed you with utmost satisfaction both as an individual and as a GM?
Setting up SoftBank's renewable energy company in India and watching the team develop from three to over 200 individuals was really a rewarding experience for me. Every time we were given a new project (all of which were large scale mega power projects) and every time we commissioned a new project, we had a party.
Second, making the transfer to Tokyo was both a professional and personal learning for me. To begin with, proving myself in a new nation in a new professional situation, while simultaneously settling in was difficult. I am glad that I was successfully able to make this transition, having been promoted twice in the last two years.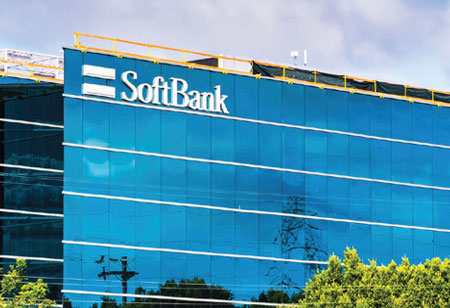 Tell us about the core team that you have been able to assemble at SoftBank. How would you describe them?
I am quite pleased with my current Japanese team. We have people from four different nations, and there is no hierarchy. You can lead a project regardless of your level if you are interested in it and demonstrate adequate initiative.
Also, before the epidemic, there was no culture of working from home, and since April 2020, we have been nearly entirely working from home. Given that this was everyone's first time working from home at SoftBank, I think our team did a fantastic job.
Chetan Agarwal, GM ­ Strategic Business Division, SoftBank Group
Chetan is currently working as General Manager with SoftBank Group Corp. in Tokyo Japan. His current role involves early stage investments, partnerships, market expansion, go-to market strategies and uncovering revenue opportunities. Before moving to Japan in March 2019, he was a founding member of the Energy business of SoftBank and Bharti in India.