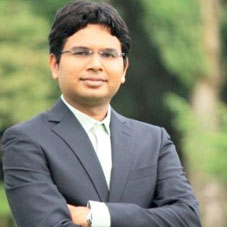 Ever since the Y2K boom, the IT sector has always been a lucrative domain for budding technocrats who are eager to explore their potential to the fullest. Being attracted to computers from an early age, Bhavik Shah chose the path of engineering with a notion to craft himself as a pioneering industry leader. Although he started his professional journey with an IT company, he never let his zeal for becoming an entrepreneur be extinguished. During his professional tenure, Bhavik came into contact with a Japanese client and later mastered fluency in the Japanese language. He moved to Japan in 2008 and started working with a few end customers before finally taking the courageous step of establishing his firm in 2015. After working in Japan for more than eight years, Bhavik envisaged the exclusively advanced Japanese IT sector which was being plagued by the slow process structure and cost-inflation, and it motivated him to start his brain child VeBuIn. Over the past more than a decade, VeBuIn has emerged as a premium Japanese firm engaged in assisting companies to find the best and comprehensive IT solutions, which are not only cost effective but also meet the overall business requirement by directly working with the end companies and providing them with fast solutions. Below is an excerpt of Bhavik's interview with CEO Insights.
Tell us about your business mantra that helped you evolve into the leader you have become today and motivates you to go ahead?
For me, the business mantra is solving my client's problems by providing them with effective solutions. With the innovative technologies we possess, our main vision is to build a better society by taking a pragmatic approach towards solving the problems faced by others. While providing IT
solutions, we get ourselves very much aligned with the client's problem by putting ourselves in their shoes. Technology will be changing in the next 10-15 years also, but the empathy to solve the problem for the betterment of society is not going to change. As a purpose driven company, we amalgamate with innovation for a better society, rather than just focusing on sales. This philosophy or mantra has guided us to come a long way since our inception and will continue to do so in the future as well.
As a purpose driven company, we amalgamate with innovation for a better society, rather than just focusing or sales
How would you define VeBuIn as an organization and what are its unique propositions?
Starting the company just 5-6 years back with five employees, VeBuIn has come a long way to emerge as a prominent name in the Japanese market. There are very few companies from India that rarely target the Japanese market basically and the overall Japanese population is aging and decreasing.To maintain their productivity, the Japanese have to be heavily dependent on IT techno logies and since the market is changing towards digitalization, the demand for engineers is also increasing in Japan. Although we are a very young company, we are in a good position to compete with the established MNCs. With our product, workflow automation, which is gaining wide popularity here, will enable us to become number one in Japan for the next three to five years. And we also want to expand our workflow automation and products like no-code solutions from Japan to India and the Asian market as well.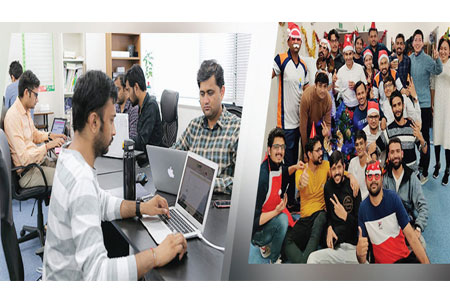 What are some of the strategies implemented by you across the company's operations?
After the pandemic outbreak, offline stores took a massive hit and e-Commerce boomed extensively. As a part of our strategy, we ventured
into e-Commerce boomed extensively. As a part of our strategy, we ventured into e-commerce in 2018, and investing in this domain was a huge success for us. When coronavirus started in 2019, we knew that economic slowdown was inevitable. Alerting our staff, we pre-planned everything and started our marketing before six to eight months. Luckily, we found very big clients in the energy market as well across the B2B solution sector who were very much interested in digital transformation. Our strategy was to work with fewer clients on a long term basis instead of working with random clients.

By implementing this strategy, we have managed to cross over the last year's sales figure even in the Coronavirus and are also expecting the same in this year. Apart from that, we are heavily investing in our own SaaS product, which will also contribute to our company's growth in the future.

Share some of the major milestones of yours that you have achieved so far in your professional journey.
For me, starting the company in 2015 was one of the major milestones. In 2011, Japan was hit by a massive earthquake, the main server responsible for all the inventory calculation and distribution all over Japan went down. The whole system was a core ERP system, which was stopped because of the earthquake. For two weeks, we worked day and night to hand them over a simple solution. I am quite proud and satisfied with this achievement of ours. In 2017, we released our own SaaS product which was widely welcomed in the market and that was also another major milestone for us.

As a small company, developing our product, releasing it in the market, and maintaining it is very difficult. Significantly focusing on all the major verticals necessary for the IT domain, such as developing, testing, long-term investments, we are gradually gaining our pace.

Bhavik Shah, CEO, VeBuIn
A prolific Business Analyst and IT Solution Architect,Bhavik is a visionary entrepreneur and an Indian business stalwart known for his innovative insights and contemporary skillsets. Currently positioned as the CEO at VeBuIn, Bhavik is engaged in developing industry specific and one-stop-solution to provide the end customers.