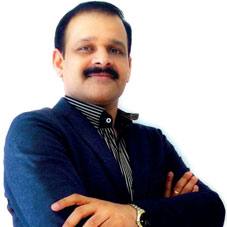 Entrepreneurship has once again become one of the much talked topics, owing to its pragmatic involvement in raising the economic status of countries in a post pandemic world. This subject brings focus to entrepreneurs who have made it on their own, with passion and drive, and often without the luxury of comforting support systems, assets or capital. They are known to cruise their way through opportunities and provide something of great value to the consumer. Because, being an entrepreneur is one thing and being successful as an entrepreneur is an entirely different thing.
Anil Raj's journey has a lot to offer to business leaders and entrepreneurs alike, especially during a time like this. Anil Raj, founded 'RAJ GROUP' in Tokyo in 2005. Anil started his career in the late 1990s in the Information Technology sector within the investment banking domain in Japan, which includes top notch companies like Credit Suisse, CITI bank, and Dresdener bank. His first venture was into the restaurant industry 16 years ago. And there has been no looking back ever since. Today, 'Nirvanam' the restaurant brand is a chain at six locations across Tokyo. Nirvanam has won best restaurant in Japan award for six years consecutively and then came NehaN Technologies a premium IT consulting & staffing firm, started along with his friend of 18 years Jishnu Madhavan. Further, 'Starkidz', an international kinder garten brand of school, imports and exports, and more. Apart from crafting a benevolent business affiliation amidst Japan and India which contributes to the international relationship between the two countries, Anil also has been instrumental in bringing in the first set of construction workers from India to Japan, along with his long time friend Nityanandan.
Anil engages in an exclusive interaction with the CEO Insights.
How would you define RAJ GROUP as an organization and its position in the market?
We are driven by 'ethics', and that is of prime importance to us which is also quite well-positioned and honored in the Japanese market. A deep rooted focus on honesty and trust, have been our pillars to providing great value for our clients worldwide. For instance, Raj group's flagship restaurant chain, 'Nirvanam', winning the best restaurant awards consecutively stands in testimony to this. Our people centric approach, willing to find solutions, made us the first company to bring in construction workers from India to Japan. Many things fall in place with `Integrity', like accepting the fact as it is, taking informed risks, and experimenting with existing methods and if it
needs improvisation, doing it, or even going beyond comfort zone to achieve one's goals and that's how we stand out differently.
A first gen entrepreneur with more than 15 years of experience, what are the key ingredients to your success?
A good entrepreneur is passionate in finding solutions better than what is available. 'Success' in simple business terms means customer delight of a product/ service. Hence, putting forward something of 'Great Value' to the customer is critical. For that a strong understanding of the market, network building, and persistent execution has been working well for us. I also owe a fair share of my success to my family, friends, and close relatives.
Higher the degree of involvement, better the results
In your journey so farwhat achievements you will term as milestones and why??
I will explain this more from my entrepreneurial journey perspective. I will pick a few I can think of right now. The idea of becoming an entrepreneur came about in my 12th grade, I would put this in the top of my list. The second being in 2004 when we opened the doors of Nirvanam' of my first Indian restaurant in Japan. Further, had a long standing wish to transform education from the base level for children. That came about with 'Starkids',a kindergarten school. Further more, wanted to work towards bringing the Japan and India partnership closer. That came through with bringing construction workers from India to Japan. First time this has ever been done. In a way this is unique because of the opportunities it opens for blue collared workers from India. Launching NehaN Technologies would be the latest. NehaN Technologies has been doing exceptionally well since its inception and continues to grow exponentially. I also would like to focus on my close associates and teams who have made these milestones possible.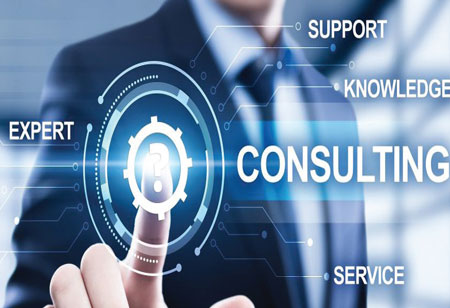 Going forward, what are the opportuni ties that you foresee? What are your future goals as an entrepreneur?
We see a lot of growth and opportunity with 'technology' and 'human capital'. In the immediate short term, our focus is more on building the new IT business NehaN Technologies. Other areas that we are focusing on is bridging businesses between India and Japan; we are helping any Indian company that wants to come to Japan or vice versa, and we have got a lot of opportunities across this domain. Both countries complement each other well. We are also into imports and exports of spices, food, and cosmetics along with facilitation of technology transfer or joint ventures across India and Japan. We are also helping companies that want Indian
manpower resources in Japan, which is white collared IT jobs through NehaN Technologies and blue collared resource through a Japanese scheme called Technical Internship Training Program (TITP). So, these are some of the areas we would like to work on in the future along with a lot of projects in the pipeline as well.
Could you please elaborate more about your latest project NehaN Technologies and What kind of service you provide under NehaNTech?
As I come from the IT industry and my education also was in IT, it has been a long cherished dream to start an IT venture. I founded NehaN Technologies last year in 2020, along with a good friend of mine for 18 years Jishnu Madhavan, again an IT professional. NehaN Technologies focuses on IT consulting and solutions, digital transformation, and staffing. Currently we operate in the SAP domain, Oracle and Salesforce. We have also tied-up with companies in India who are gold and platinum partners in these techno logies, and will provide us with the necessary technical manpower.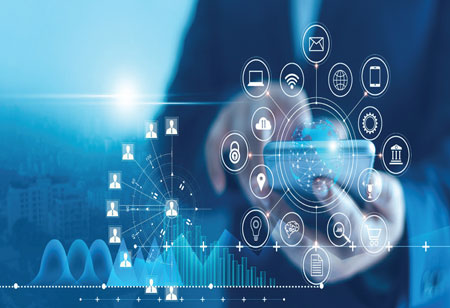 The Japanese market has been known to be difficult to crack. Since you have done it over the years in multiple sectors, what is your advice to business owners who want to enter Japan?
Any business wanting to set up operations in Japan should understand its cultural sensitivities and way of business operations. This can be make or break for many businesses. There is a language barrier, of course. But I would say a genuine interest in creating win-win situations works wonders. Primarily how the business is approaching to put out their product or service in Japan is as important as the product or service itself. How a business would approach 'business' itself can be different, in this market.
And the execution, as many people know, is a whole different ball game, in comparison to other markets. What works in many places need not work in Japan this has to be understood. Unlearning is as important as learning if you come from a different market.
So my advice to anybody who wants to enter Japan for business is to get a partner or advisor who is willing to guide you in the local aspects of business culture. This kind of guidance can go a long way in establishing a successful business in Japan.
Anil Raj, Founder & President, RajGroup, NehaN Technologies
A tech-savvy entrepreneur with 17 years of experience working in international investment banks like Credit Suisse, Dresdner, Japanese Shinsei Bank and CitiBank, Anil holds an MS in Information Technology from Australia. After his MS in 1997, he moved to Indonesia to work for an Indonesian bank as an IT specialist. In 1998, he shifted to Japan to work with Credit Suisse.