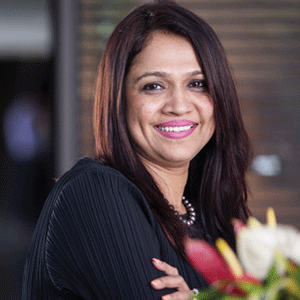 For over three decades, Embassy Group has been engraving its expertise in the Indian real estate development industry with a business portfolio in residential, commercial,retail, industrial, hospitality and other sectors. Time and again, Embassy has outclassed as the most aspired brand to work for in the real estate industry by constantly empowering its 600+ employees with its core values focused on people, relationships, responsibility, business sense and integrity. In fact, Embassy Group is truly a flat organization wherein respect and humility stand as the cornerstones of interaction between all Embassadors (employees at Embassy) irrespective of their designations.
Stepping into Embassy Group in 2006, Maria Rajesh (Chief Human Resources Officer) emerged as its linchpin in setting-up a dedicated HR department and developing the essential functions. In an exclusive interaction with CEO Insights, Maria has elucidated the fortes of Embassy Group in attracting potential individuals, the various benefits offered and many more aspects. Here are the excerpts!
Kindly shed some light on the hiring strategies that you follow at Embassy Group.
We believe that our Embassadors carry the brand and pride of our organization. Every Embassador, be it old or new, ought to imbibe the organization's culture to maintain continuity. Especially during recruitment, we ensure that candidates have key attributes that fit our culture. We take pride in the fact that over 42 percent of our hiring happens through referral programs. Our Embassadors have always been elated to work with us and inspired by our ethos. It is certainly their goodwill that is bestowing us with people from variegated realms.
In the last six months, our hiring strategy was to bring aboard young and enthusiastic people (average age of 36 years), nurture and train them. We're also striving to build home-grown talent through succession planning across our
'Leadership Next' program instead of externally hiring people. For this, participants are nominated based on their performance and potential, while they undergo several assessments to be identified among the final 10-12 people. We also try to understand their gaps and shape them for higher positions.

"Employees are our true strength. Embassy is an example of an organization that provides a nurturing and conducive environment for employees, while ensuring the success of the business."

– Maria Rajesh, CHRO, Embassy Group

With attrition rates much lower than the industry average, our firm is happy to have over 25 percent of employees with tenure of more than five years including the ones who have completed 30 years with us since Embassy's inception.

What facets of Embassy Group are truly making your Embassadors feel happy and proud?
Being a Future-first organization, we trust that our people are the key to our future success and enablers to our past achievements. We always ensure to recognize our Embassadors' efforts and nurture their proficiency with motivation and appreciation to bring out the best in them. Our customized training programs are designed (at the time of appraisals) to not just enhance their skills but also to keep them motivated and enable them to chalk out a clear career path for their professional growth.

"Embassy provides a great platform for our career advancement and opportunities to excel in our respective fields. The thoughtful HR initiatives that include fun and bonding make it feel like a second home"

-Mona kohli, Manager Admin

Empowering women and providing them equal opportunities is always at the kernel of our endeavours. In contrast to the 24 percent of women globally in corporate leadership positions, we boast of a remarkable 35 percent at Embassy. Following a people-friendly policy, we're proud to have introduced the six-month maternity policy way before it was made mandatory and have also ensured that our female colleagues commence their maternity leaves eight weeks before their due date. We also offer two weeks of paternity leave.

When they stay back late at work or require a cab during early flights, we provide them with safe facilities through our own company cars and drivers, despite having corporate tie-ups with Ola.
How do you assure to imbue the aspect of work-life balance seamlessly within your Embassadors?
Emphasizing on a healthy work-life balance, we outshine as a rarity in the real estate space offering five working days to employees. We don't really focus on our Embassadors punching in their work hours, as we trust that our employees hold the responsibility to finish their work on time and stay back late if required.

"We're proud to have introduced the six-month maternity policy way before it was made mandatory and have also ensured that our female colleagues commence their maternity leaves eight weeks before their due date"

Many events (like the annual Diwali party) are being conducted to enhance team bonding and collaboration, besides creating a cohesive work environment. Every Friday, Embassadors from different office locations get together at one of our offices for an informal beer bash.

The outstanding facet about Embassy is the international trip organized once in three years wherein every Embassador right from the senior most to the support staff come together as one team to have fun and collaborate with each other. It has been an unforgettable experience for all of us during our last trip (300 employees) in 2016 at Thailand. We all flew the economy class, stayed in the same hotel and wore the same sets of t-shirts thus,giving no room for any sort of differentiation. We're eagerly looking forward to the next trip this year which will include 600+ employees.

Our HR department takes utmost care in personally crafting each employee engagement initiative to ensure that every employee feels included and to also infuse a sense of belonging in them. We will never cease to conduct such initiatives regardless of the rise in our employee strength.

Key Management:
Maria Rajesh, Chief Human Resources Officer
Maria is renowned as a strong human resources professional with almost 23 years of work experience across diverse segments.

Operations:
Bangalore (HO), Chennai, Trivandrum, Hyderabad, Pune, Delhi NCR, Mumbai,Dubai, Serbia,& Malaysia

Industries:
•Commercial Office Space
•Residential Homes
•Industrial Parks
•Hotels & Hospitality
•Education