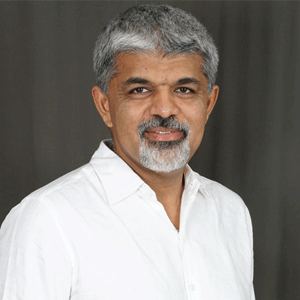 Neuro Linguistic Programming (NLP) is an integration of the three most instrumental aspects involved in creating human experiences neurology, language and programming. NLP trainer focuses on reprogramming the neural patterns of the individual, which were programmed for years based on environment, belief systems, experiences, values, and many other elements. Gunjan Y Trivedi, a Certified NLP trainer (ANLP,) is one such individual involved in transforming individuals and teams of corporates through Wellness Space. Gunjan is eminent for teaching and practicing NLP, amongst other initiatives and has conducted NLP trainings in India and abroad. Currently, his organization Wellness Space is helping the clients in managing the impact of emotions and energy on the results. His NLP skills play a very important part in this endeavor.
Gunjan has exclusively narrated about his prowess, center's excellence, and many other aspects, with CEO Insights. Here are the excerpts!
Walk us through the inception of your brainchild - Wellness Space, along with its journey so far.
Riri G Trivedi (Personal Transformation Therapist) and I co-founded Wellness Space in 2010 in Singapore with the vision of coaching & training individuals and teams. Besides rich experience in global corporates and sports leadership, we both are blessed to have learnt from some of the best globally recognized pioneers in the field of mind, emotions and energy management. Our capabilities include Regression Therapy (inner child integration and past life regression), Life Coaching, NLP, sound healing and more. Our work doesn't focus only on the actions (of the conscious mind) to get desired outcome, we also work with the inner core (thoughts, beliefs, values programmed in the unconscious) for the transformation.
After moving to India in 2013, we have collaborated with some of the best institutions such as Indian Institute of Public Health, Gandhinagar for quality of life, IIM - Ahmedabad for case studies, and universities (Nirma University, and Gujarat Technological University) for projects.
How are you leveraging your education and professional experiences in delivering NLP training to corporates?
I have a Master's degree in Marketing and Engineering from Michigan State University and global corporate experience of nearly two decades with Procter & Gamble across US, Japan, Singapore, China and India. This adds unique value for the participants.
The goal is to eliminate the negative energy charge in the past experiences which drive unwanted behaviors and habits
I focus on leveraging the positive emotions and experiences. The goal is to eliminate the negative energy charge in the past experiences which drive unwanted behaviors and habits. The work involves using metaphors, stories and evidences from my unique experiences to instill unique insights for my participants.
Elucidate about the various NLP training courses you offer along with your database of clients.
Our NLP training includes the usual Practitioner(five days) & Master Practitioner (12 days), and specific short courses related to managing mind, energy and emotions. The focus is on the outcome i.e. driving better habits, choices and results. The courses are backed by our scientific research & projects, some of it are still in the publication stage, and hence not on the public domain. This unique aspect has ensured a trainer effectiveness of 5/5 for our trainings in India and also in Singapore!
We measure changes in the body, energy and emotions - before, during and after the intervention to understand how an individual is responding to various NLP interventions. Our technology coupled with the global experience, gives us a unique advantage over peers. We also have our own Integrated RegressionTherapy Certification which includes everything about mind, energy and emotions.
In the coming years, we expect to continue producing more and more scientific evidence to enhance our services in peak performance management.
How do you impart quality across your training sessions?
Through simple processes like daily visualization, and Likert scale, we bring objective measures in this subtle and subjective area! Participants are certified only after completing the
requirements, which include complete participation in all the training activities, presenting case studies where relevant, and so on.

At times, it is challenging to identify what aspect of unconscious mind is driving a particular behavior. In such cases, I use unique methods such as handwriting analysis or classical music or metaphors (my hobbies)!

What do you have in pipeline for the future?

Wellness Space's research wing, the Society for Energy and Emotions(SEE), is the core platform for our work in peak performance management, coaching and training. Some exciting developments in the pipeline include the ability to identify when an individual is stressed or experienced negative emotions, based on the 24-hour ECG measurement data!

Key Management:

Gunjan Y Trivedi, Co-Founder & Life Coach

Gunjan is a Certified NLP Trainer, Advanced Life Coach, Trainer in Sound Healing, Certified Yoga Instructor, and Certified Project Management Professional. His interests include studies in the area of well being, energy, physiology and emotions.

Riri G Trivedi, Personal Transformation Therapist & Trainer

Riri is a Certified Regression Therapist, Inner Child Integration Therapist, Clinical Hypnotherapist and Trainer as well as Gestalt practitioner, and has a foundation in Yoga and Yoga Therapy. She has trained more than 250 Hypnotherapists across India and Singapore, and is a professional member of EARTh (Earth Association of Regression Therapists) IMDHA (International Medical and Dental Hypnotherapy Association) and SRTA (Spiritual Regression Training Academy), as well as Life Coach and Mentor with Heart Math Institute, US.

Key Publications:

1.Trivedi GY, Saboo B, Singh RB, Maheshwari A, Sharma K, Verma N. Can decreased heart rate variability be a marker of autonomic dysfunction, metabolic syndrome and diabetes? J Diabetol 2019;10:48-56.
2.Trivedi, Gunjan;, Hemalatha; Ramani, KV; Ramani, Chronic Diseases and Mind Body Management, Part 1 - An Introduction (Technical Note), Jun 2018, Indian Institute of Management, Reference No: CMHS0044TEC
3.K.V. Ramani, Hemalatha Ramani, Shirish Alurkar, B.S. Ajaikumar, Riri G Trivedi, Breast Cancer: Medical Treatment, Side Effects, and Complementary Therapies, Momentum Press, NY, 2017