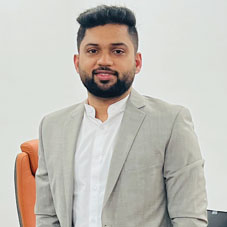 An accomplished professional, Shahid has been working in the energy rental market for over ten years. He established ENERGIA at the young age of 20, and it has since grown into a reputable brand among the region's leading power rental players, with a strong presence in the Kingdom of Saudi Arabia along with depots and satellite offices in five major cities.
Below is an excerpt of Hassan's interview with CEOInsights.
Tell us what inspired you to start your venture in the Industrial Equipment Rental and Services industry and what motivates you today?
I was noticeably young when I donned the hat of an entrepreneur. Coming from a completely business oriented family, their encouragement and financial support inspired me to launch ENERGIA MTC in 2011, at the age of 20. We began this firm with only 20 gensets, and today we probably have over 300 megawatts of power produced and deployed in Saudi Arabia and we work hand in hand
with all government enterprises. We now have a staff of 250 to 280 people working for us, hailing from eight to nine different nations.
I've been heading this company for about a decade, and now we're one of the top corporations in Saudi Arabia in the power industry.
What motivates me the most today is nothing more than the desire to expand this firm on a global scale. One thing I've learned in my career is to never look back, and I always believe in long term vision with no short cuts.
SaudiArabian Cooperative Insurance Company is the oldest Insurance entity in KSA and started conducting insurance business in 1952
What uniquestrategies and technological tools are implemented in the company's operations that make it better than the rest in the market?
We are a highly technologically driven organization with a competitive advantage over other players in the same area. Along with it, we have a consistent business procedure, and my employees are the third most significant aspect. The entire team is handpicked, and we have ensured that we have the essence to stay one step ahead of the other players. We make certain that we are in sync with the current market and technological and process updates. Energia MTC boasts of better processes than the other players in the market. Furthermore, our organizational structure and the way we lead the business in the Kingdom of Saudi Arabia is a significant differentiator among peers.
How do you define success? What according to you is the success mantra that helps you to deliver positive outcomes at every level?
My people are the key to my success. I consider that the success of your company is dependent on your employees. They are your backbone and your entire support system. As a result, working as part of a team ensures my entire suc
cess. I've learned over the years that if you focus on and run towards success, the rest will fall into place. That is my success mantra.
Describe your proudest accomplishments in your entrepreneurial journey. What keeps you motivated?
The power rental business is one of the conventional business lines in Saudi Arabia which involves all the major players who hold market dominance. As a young entrepreneur establishing my company in such conditions with the core intention to go and capture the power industry is one of the proudest moments
for me.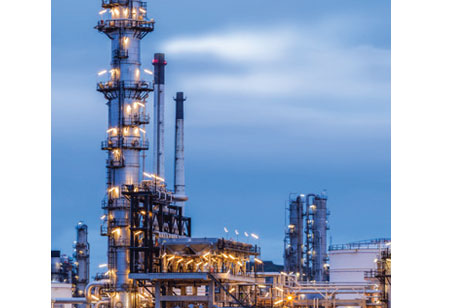 My second accomplishment was joining hands with one of the largest Middle East companies to have a joint venture with them in the year 2013. We have successfully completed four years as a JV partner and further acquired the company in 2017. This is all possible because of the collaborative efforts of my teammates, colleagues, management teams, and our directors. Furthermore, we have seen really good year on year growth of up to 25%, and we have seen new advances in the company and are exploring new areas. We are attempting to broaden our business into other scales. Therefore, every year, we bring in new flavors to the business, and we are focusing on achieving Saudi Arabia's 2030 vision where we are striving to adopt green initiatives and be a green initiative driven company in the next couple of years, and getting ourselves involved in these projects.
Hassan Shahid, CEO, Energia MTC LLC
Shahid is an experienced entrepreneur with over a decade of hands-on experience in the energy rental market. Hassan founded ENERGIA with the objective of bringing together the greatest minds in the industry with the shared goal of providing clients with best in class quality and perfection.