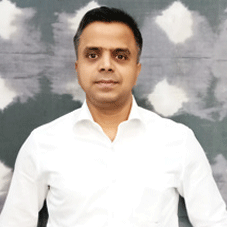 From walkman to portable mp3 players and from Polaroid cameras to highly advanced digital cameras, the gadget industry has changed a lot. With the advancement in technology and the introduction of new designs and concepts, gadgets are evolving into smart gadgets. With all these, the smart gadget industry is undergoing a change and flowing with the tide is Mumbai based iGear Asia. Established in 2014, iGear is a brand of innovative gadgets at an affordable cost for customers who are looking for technology solutions to their life.
With a varied portfolio of innovative products that have great utility and ease, iGear has etched its name as one of the unique smart gadget providers in the consumer electronics & smart gadget industry of India. Today, where most of the industry players focus only on the quantity and cheapness of their products to increase their RoI, iGear stands apart with its quality and matchless designs. The firm's base objective is to provide delight to the consumers hence creating innovative products has been the mainstay of its business. iGear's array of product portfolio comprises of gadgets and devices that belong to the category of health & everyday used electronic products. But what defines these products unique from other brands available in the market is its multi-utility functions. The Founder Director of iGear, Kamlesh Sharma, has explained more about his organization, products and its distinction during an exclusive conversation with CEO Insights.
Tell us about iGear Asia along with its unique elements that differentiate the company from other industry players.
Our sole aim is to provide innovative as well as easy to use gadgets to our customers, while maintaining the best quality and affordability of the products. Most of the products that we offer are multi-utility gadgets. For instance, where other industry players are offering power banks with just phone charging capability, our power banks come with a 3-in-1 combination which includes speaker, travel adapter, and
charging slots. The size of this power bank is the same, yet it is unique as there is a multi utility factor attached to it. There are no such products available in the market and this is the factor which helps us to differentiate ourselves from others.
Our sole aim is to provide innovative as well as easy to use gadgets to our customers, while maintaining the best quality and affordability of the products
Throw some light on the array of products thatyou offer along with their speciality.
The products which we offer are highly suitable for the daily use of corporate executives. Our product portfolio comprises of desktop products which can be kept in the table and operated. We are offering a business desk LED lamp, flexible LED lamp, Wirless foldable keyboard, LCD writing pad, IP camera, TWS Earbuds, Wirless Charging Powerbank with Docking station, Multiutility Flame Speaker, Earpod with Speaker, Car Charger with inbuilt earpod and many more products to our customers. All of these products are crafted for multiple functions. For instance, the business desk LED lamp is not just a lamp, it has a built in display that shows the time, temperature, date, and offers functions like alarm and snooze. With its practical functionality and superior quality, the product enhances the aura of the workstation to a great extent. This product has truly grabbed the spotlight and is the highest selling product in its category. Another product that is doing well in the market is the DeskLite Plus S. It is version 2.0 of the desk lamp and comes with an in-built battery. TrioSmart Tech is our flagship product, which is a 3-in-1 adapter, power bank and speaker. With such kinds of products, we aim to minimize the space of our customer's desk while increasing the functionality of the gadgets.
How do you find the balance between price and quality?
Our pricing is very competitive. We are trying to reach the market & give our customers the experience what other brands are unable to provide, due to their exorbitant price. To maintain the right price, we avoid excessive luxurious packaging. We do quality packaging, but we don't spend too much on that factor.
Hence, we control that kind of cost from there.

Talking about the quality of the products, we maintain an AQL of 2.5 to 3.5, which is a very high standard. Above that, we offer one year warranty with a free replacement on our products.

Tell us about your company's recent revenue growth as well as the future roadmap?
We are a company that was established in 2010 but iGear as a brand in electronics is a very young brand. The brand is just four years old and we have been into B2B basically focusing on the corporate segment. We got into retails just a few months ago. We are a team of 15 professionals who are dedicated to offering the best to the industry. Apart from that, currently, we are a $5 million company, and the way we are doing in the market, we can only expect the graph to rise. We want to be the number one player in the innovative gadgets & electronics market.

We have four SKUs in the pipeline which will be launched by the month of March, 2020. We are also working on a product called Impulse with functions like wireless charger, power bank, night lamp and mobile phone stand, a 4-in-1utility product. This will be launched between February & March 2020. And another disruptor in TWS we are launching in March called Twinbod 2.0 , first of its kind Dual Earbuds with a wirless bluetooth speaker case Also, nowadays young consumers are turning to the 90s for inspiration, so to cater to their demands we are coming with advanced gadgets infusing retro style into it. In February 2020, we will launch a keyboard with a look and feel of a typewriter which will be an addional to our retro series gadgets ,the first one which has already caught the eyes of customers is Retro Radio

Key Management:
Kamlesh Sharma, Founder & Director
Kamlesh is a dedicated entrepreneur with over 15 years of experience in B2B sales. With a deep understanding about corporate promotion and purchases, international markets, suppliers and logistics, he brought iGear to the lime light with its practical technology.

Office: Mumbai

Products: Smart gadgets such as business desk LED lamp, Wireless foldable keyboard, TrioSMart Tech Powerbank+ Speaker+ Adaptor, TWS Earbus Retro Radio,LCD writing pad and many more presently available in Croma, Amazon FlipkArt, TataCliq