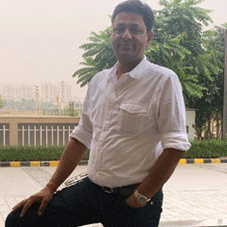 India is one of the largest growing electronics markets in the world; thanks to the smartphones industry and expanding internet connectivity in the country. In 2018, the consumer electronics exports from India reached $385.15 million. As people's love for durable goods continue to grow, the industry is expected to reach $46.54 billion by 2020, making the spare-parts industry grow alongside both in the B2B & B2C segment. Lapcare India, an award-winning international brand well recognized for offering consumer technology products, is carving its own niche in the industry by setting new benchmarks of quality. Lapcare provides world class laptop peripherals and accessories for all premium brands of laptops, in addition to a range of mobility solutions including Power Bank, Power Inverter for Car, Cables and Presenter. Its products are compatible with leading brands like Dell, Toshiba, Netis, and many more.
Lapcare has partnered with six retailers who spread out as 24 retail & service centers across the subcontinent, while its products are also available online through the leading market places like Tata CLiQ, Flipkart, Croma, Amazon and many more. A couple of industry veterans with more than two decades of experience in the industry, Atul Gupta and Deepak Sachdeva (Directors) established the company in 1998 in Singapore, entered Indian market, and launched the brand Lapcare in 2014. Having had a humble beginning bootstrapped with Rs.2 lakh Lapcare today is an Rs.500 crore worth company. Acknowledged for its quality, Lapcare has added many accolades to its kitty, including 'India's Greatest Brands' Award in 2017-2018.To know more about the interesting anecdote of Lapcare, CEO Insights interviews Atul.
As an entrepreneur who has built a brand from scratch, what's most satisfying thing about Lapcare?
Let me tell you a real life experience. Four months ago, I was travelling to Mukteshwar (Nainital) and was stopped en route due to a traffic jam, which made me come out of my car. I immediately noticed a Toyota Innova behind my car, as the person inside the car was holding a Lapcare Cartridge. I introduced myself to him, while in response, he told me that he has been a customer for the past three years and it's so because he finds our Cartridge as the best Cartridge he has ever used. What more do you need for inspiration? We are confident of our products' quality to the tune of offering to fix our customers' PC free of cost, if something goes wrong because of our product.
We are confident of our products' quality to the tune of offering to fix our customers' PC free of cost, if something goes wrong because of our product
While working on a contract manufacturing, how do you ensure such an elevated level of quality?
There are separate quality parameters and check points for every product. Since we outsource our manufacturing process to China, we ensure that the checkpoints are passed well-before the product is shipped to our center in India. The competition is overwhelming and it gives no room for anything other than intact quality, including the packaging. Our more than 300 people strong workforce compliments this quality proposition.
Constantly improving and travelling a foot ahead of the trends are quite inevitable. How do you manage to do this?
Innovation is in our DNA. We introduced power bank in India for the first time. Today, technology is so accessible to everybody. I keep on updating myself by always keeping a tab on the industry trends and technologies. I frequently go to fairs in China. It's been only days since we launched our antivirus
solution Lapscan, which I guarantee is going to be the best antivirus in the industry. Very soon we are coming up with an audio series as well. We are planning to launch our audio solutions from first of April, 2020. This will include Headphones, Mic, and Bluetooth speakers.

Durable goods have been a competitive industry ever since the dawn of this century. What inspired you to establish an organization in this segment? How has been the journey so far?
Hailing from an engineering background, I have always been passionate about innovations in the segment. I wanted to have my own identity through a unique brand, which basically led to the inception of Lapcare.

The journey has been too good. With just Rs.2 lakh in our hands, we started off by manufacturing batteries and added different products to our portfolio over the years. Now we have more than 100 products across different categories and the group's turnover is Rs.500 crore. Despite the recession on the go, we are increasing our sales month after month.

Generally, most of the multinational companies the world over are interested in repairing their faulty PCs rather than buying new ones, while on the flip side, the number of smartphone users continues to skyrocket, exponentially increasing the demand for Bluetooth audio systems and power banks. So the opportunities are always huge. Aiming revenue of Rs. 250 crore this year, we intend to grow further at the same pace we are growing. Expect more and explore more is the mantra.

Key Management:
Atul Gupta, Director
An engineer by profession, Atul kick-started his career in a medical equipments company. He started Lapcare in 1998, along with his partner Deepak Sachdeva (Director, Lapcare). His responsibilities in the company revolve around new product development sales, and marketing.

Office:New Delhi
Offerings:
•Spares
•Accessories
•Mobility Solutions
•Wi-Fi Networking