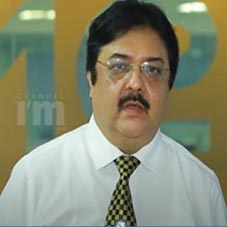 Given the current dynamic state of the business, every organization is probably already trying to improve customer experience and meeting demands by offering fast, personalized, and always-available services. Eventually, it all comes down to digital transformation and how fast you can implement it to stay competitive, relevant and even sustain. This implies the need for a review of the business model and alignment of IT infrastructure & applications. Irrespective of the business plans, digital transformation will mean significant changes for underlying IT. Any IT organization will be concerned with maintaining the security and availability of the new systems that is also compliant to statutory regulations. Several reports and surveys have proved that embracing SAP S/4HANA with the right partner can streamline the business process to become agile, innovative. The partner can help in the journey of digital transformation by creating, building unique differentiation thro enhancement, extensibility &integration of solutions using cloud platform.
Based out of Trivandrum, Mumbai and Bangalore, Innoval Digital Solutions (IVL) has been playing a significant role in helping companies with large scale digital transformation solutions, building intelligent enterprises using SAP and digital technologies. Giving an insight into the state of the digital transformation measures, Sunil Gupta, Founder & CEO of IVL, explains, "Most companies have implemented automation of typical transactional processes of order-to-cash, or procure-to-pay, etc. The need of the hour is to help companies derive insights, predictability, and intelligence from the underlying mass transactional data and provide better customer experience. Also, to enable the company to be agile, innovative, and rapidly adopt changes in the business model using AI/ML/Blockchain and cloud technologies".
Unique Positioning backed by Extensive Experience
IVL has been an SAP partner for the last 25+ years and running, developing SAP-based certified add-on products and providing various application management services. Over the several years of participation, IVL has worked on
2800+ SAP projects, acquired extensive experience in catering solutions, services, and support of SAP customers of leading corporates in the majority of industry verticals. The company is uniquely positioned to address the functional gaps in SAP on the statutory compliance, Taxation, and global supply chain areas by providing Add-on products, encapsulating best industry practices for the customers.
IVL also takes pride in being one of the first companies in the world to participate in the global Early adopter program of SAP Cloud platform using ABAP stack and has built a large scale product on the SAP Cloud Platform. These cloud-based products will help organizations keep the digital core system clean and running SAP ECC or on-prem systems, undisturbed while allowing the organization to continuously innovate and digitally transform their process using SAP cloud technologies. This approach also helps in the fast deployment of new technologies like AI/ML/ NLP and IOT and seamlessly integrating/extending their core ERP processes.
The need of the hour is to help companies derive insights, predictability, and intelligence from the underlying mass transactional data and provide better customer experience
A majority of IT companies in India concentrate primarily on time & material services and staffing business, a low-value add, and low-risk business. Therefore, IVL ventured and created enterprise software products for mission-critical business applications. "Our business is centred around innovative IPs that we have built over the last several years. Today, every company needs to embrace digitalization and, more importantly, the statutory compliance areas to run the business. We serve that niche market as a market leader to help customers seamlessly comply with statutory obligations while running their standard business processes in SAP ERP", says Sunil.
Certified Product & Services for critical Business applications
IVL's products and services are focused on its proprietary digital compliance framework built on the top of SAP platform. Since most of IVL's products are certified by SAP in compliance with high-quality assurance and global standards, the customers receive value services, assurance and satisfaction.
IVL products fall into Taxation and international trade categories. In the taxation domain, IVL offers OptiGST
for indirect Taxation, and OptiEway bill to cater to the statutory requirement during the movement of goods. OptiE-invoice is a product that caters to recently announced Government mandate and has received excellent traction from the market. It has also witnessed a high adoption rate. IVL was the first in India to immediately bring such an integrated e-invoicing product as soon as the government announced the technicalities and specifications.

Aware of the rising adoption of digital signature solutions, IVL brings forth a product called OptiSign, which allows customers to digitally sign on the fly any documents generated from the SAP system. This product will likely witness more adoption, given the current state of lockdown that every state is going through. In addition to the portfolio of IVL products primarily for SAP customers, the company has few digital SAAS based products using cloud computing technologies. These are Xemarks – Marketing activities workflow, OptiLIMS for laboratory management system, CareGo – for managing surface transportation logistics system, and e-invoicing platform.

Every who's who of the Indian and global industry is a part of IVL's clientele. Almost 40 percent of India's top companies are customers of IVL's products and services. In India, IVL started with a product called OptiSuite, certified by SAP, which became a huge success and was implemented in more than 350+ companies in India. Now, Innoval Digital Solutions intends to expand its geographical footprint in Gurgaon, Chennai, UAE, Singapore, and the US, while further enhancing its product portfolio for optimum business results and truly digitally transformed organizations.

Sunil Gupta, Founder & CEO
Sunil is a serial entrepreneur carrying rich experience in handling large Information technology projects, building high technology software projects, product development and services companies from startups to listed company. An acclaimed visiting professor to IIM – for teaching various management and technology subject. He has expertise in leading hands-on in business, managing change, developing strategic business plans, and guiding global operations and teams throughout India, Singapore, Australia, Europe and the United States.

Offices: Trivandrum, Mumbai, Bengaluru
Offering:
• Integrated eInvoicing System – OptiE-Invoice
• Digital Statutory Documentations – OptiEXIM
• Tax Compliance Under GST- OptiGST
• SAP Custom Development
• SAP Consulting
• Application Management Services