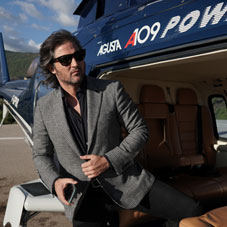 From strategizing visions to maintaining the work culture of an organization, being a CEO is not an easy task. When it comes to the hospitality sector, the job of a CEO takes new twists and turns, making the designation the most engrossing one. Staying updated with the latest transformations in the industry and crafting strategies to meet the client's standards is the major highlight of a CEO's job. With the vision of providing the finest services to clients in rented luxury villas, Luis Ponce Vizcaíno is revolutionalizing travel stays with Marbella Mountain Resorts in Costa Del Sol, Spain.
Luis is an International Hotel Management degree holder and has more than twenty years of expertise in the hospitality and real estate sectors. Before establishing himself as the CEO and Founder of Marbella Mountain Resorts, Luis rendered his services to various private international companies in different parts of the world, as New York, London, Madrid, Barcelona.
Luis Ponce Vizcaíno engages in an interactive session with the CEO Insights Magazine. Here's the highlights.
Brief us about your professional journey. What have you learned from your previous work experiences?
After completing my degree in international hotel management, I started travelling the world working at hotels in places like New York, London, and Madrid. It was clear for me that all the experience I was acquiring would help to create my own business.
In my previous position within a private company, I was already an intrapreneur, responsible for identifying areas of improvements, with an annual project pipeline of more than ninety innovation projects, Blue Oceans and lean operation's improvements.
I've always tried to enjoy the journey
and let my firm grow organically without losing track of its ADN, which is to serve and satisfy the most demanding clients. How can you satisfy your customers without really enjoying what you do?
I try to be an example to follow, an inspiring leader and the image of the company in which they see themselves reflected and motivated
What is the current market position of Marbella Mountain Resorts? What are the latest hospitality trends you follow?
We have reinvented the travel industry by offering our clients the finest experience in luxury villas for rent with seven star hotel-like services.
The sector has evolved really quickly and expectations of our clients have increased dramatically during the past years. This is actually an opportunity for us because our Director of Hospitality comes from hospitality industry as well and he runs the whole operation as a hotel boutique chain. Every guest is appointed with a Guest Experience Manager who will great them upon arrival and will be available 24 hours during your whole stay.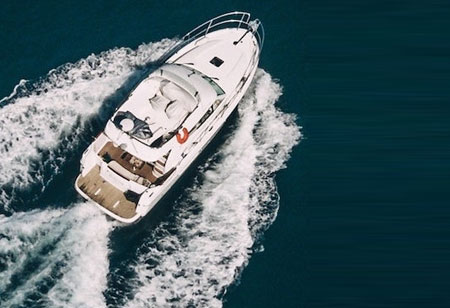 We belief that hospitality is not only about enjoying impeccable service and luxurious amenities, but also being able to enjoy meaningful local experiences and access to benefits that money cannot buy.
For our clients' privacy and security is critical, for that reason we provide 24-hour security service at the majority of our properties. We also have our own helicopter service.
How do you keep your team in tune with the main visions and missions of Marbella Mountain Resorts?
We are a relatively young company, and nearly the whole executive staff has been involved from the very beginning. The team has actively contributed to the company's growth by carrying out their own improvement initiatives and adapting themselves to the gradual
evolution of the company.

We are a Hospitality leading company. We are pure hoteliers; we sincerely enjoy every client that we welcome, every service that we provide, we are proud of every Luxury Villa that we manage.

Tell us about your leadership approach and what has been your success mantra in your professional career.
When it comes to managing teams, I follow a form of coaching mentoring leadership style in which I open the doors first, foresee the obstacles my team will face, design lean process accordingly, and delegate.

I like to develop a workplace that allows people to be comfortable, empowered enough to make their own decisions and have the control of their own time. For this, clear objectives are made red lines are drawn, bullet proof processes are designed and additional innovation projects are worked aside.

We work with the standard procedures of a big business but the adaptability and flexibility of a startup.

What are your goals for the future?
I am continually thinking about how to redesign our business model that puts us ahead of the competition. Mean while, we anticipate by investing into technology, improving our quality standard procedures and incorporate the best assets on the market.

On the other side of the business, we serve as a local partner for private investors, family offices, and growing international realestate investment funds who want to establish themselves and create wealth by investing in luxury residential real estate assets in the south of Spain.

Luis Ponce Vizcaino, Founder and CEO, Marbella Mountain Resorts
As the Founder and CEO Luis is a dedicated teamleader who believes in revolutionizing the travel sector by providing clients with a luxurious and remarkable stay experience.

Hobbies: Dogs, Horses, Motorbikes, Golf, Tennis, Classic Cars
Favorite Cuisine: Spanish and Mexican
Favorite Book: Capitan Alatriste- Arturo Perez Reverte
Favorite Travel Destination: New York
Awards & Recognition: Best Luxury Villa Rental Provider – Lux Life Global Hospitality Awards