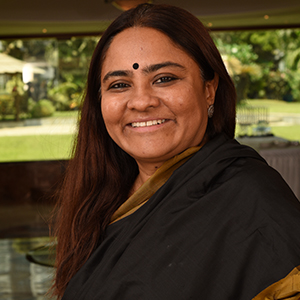 A name that needs no prologue, Mahindra Lifespace Developers has long become one of India's most trusted developers with a proven track-record in residential and industrial developments. Driven by its credo of 'Sell genuinely,Build responsibly and Deliver on time', Mahindra Lifespaces' strategic priorities emanate from its core value system built on trust and account ability towards customers and other stakeholders. The company time and again raises the bar on customer delight through right sized, right priced products that cater to evolving market needs and create tangible value for communities.
Mahindra Lifespaces is transforming India's urban landscape through its residential developments under the 'Mahindra Lifespaces' and 'Happinest' brands. The brands 'Mahindra World City' and 'ORIGINS by Mahindra World City' are respectively dedicated to developing integrated cities and industrial clusters. Mahindra World City, Chennai is India's first integrated city built through public-private partnership. The company's development philosophy is elegant and simple – to keep 'people & planet' at the center of all its projects. This implicates that right from efficient master planning to keeping projects green & sustainable, using environment friendly products/materials & state-of-the-art construction equipment, and using technology efficiently & innovatively, Mahindra Lifespaces has a relentless focus on the two aforementioned aspects. To know more about its endeavors, CEO Insights interviews Sangeeta Prasad, Managing Director & CEO, Mahindra Lifespace Developers Ltd.
The Indian real estate industry is expected to reach $186 billion by 2020. What are your thoughts on the real estate industry post RERA and GST implementation, and how these two tectonic changes are impacting the growth of the industry as well as your organization?
The Indian Real Estate industry can be a leading contributor to driving GDP and employment growth in the country. The industry is currently in a state of flux, with fastpaced and numerous changes. However, as a responsible developer with a strong focus on quality and timely delivery, we have always welcomed regulations that safeguard the
interests of customers and encourage an environment of transparency and accountability. RERA is a step in the right direction from this perspective, and we fully support the initiative. RERA has also revived consumer confidence and markets are experiencing an uptick in both launches and absorption. When it comes to GST, we feel it can be further simplified. However, both are visionary steps in the right direction, and we feel that as markets mature, these two statutes will be positive contributors to the overall development of the economy.
Sustainability is the core principle of our organization and one that helps achieve economic, environmental and social resilience via thoughtfully designed urban infrastructure
With respect to RERA, there can be potential benefits for better performance, including rankings, ratings, help in securing loans, and better interest rates. This will help genuine developers with a good track record to do better. 2018-19 has been a good year for us, with new launches, execution excellence and customer focus as the overarching themes. Our consolidated total income increased to Rs.654 crore from Rs.644 crore in 2018, PAT grew by approximately 19 percent to Rs.120 crore in 2019. We have also achieved the highest ever collections of Rs.963 crore in our residential business.
You were the first company in India to start with green and sustainable homes and extended the same philosophy to industrial parks much before Smart City concept was discussed in India. What are some of the highlights & recent developments from your side?
Sustainability is the core principle of our organization and one that helps achieve economic, environmental and social resilience via thoughtfully designed urban infrastructure. We have done seminal work in adopting green design and construction principles. Mahindra World City, Chennai and Mahindra World City, Jaipur are respectively India's first IGBC (Stage 1) Gold Certified Township, and the first project in Asia and the world's largest to be C40 (Stage 2) certified (C40 Cities Climate Leadership Group is a global network of large cities taking action to address climate change). Our 'green approach' ensures that the entire lifecycle of a project, from site selection to design & construction, occupancy and end-of-life phase, is resource conscious. This incorporates green architecture, environment friendly building materials, and a sustainable supply chain.
Our customers hence enjoy reduced utilities & maintenance costs in homes designed for conservation of water and energy, and waste minimization.

What is the future roadmap for your company in both residential & industrial cities development?

We are very well positioned to benefit from the emerging opportunities in real estate in India and are working towards strengthening our presence in key focus markets. These include Mumbai, Pune, Bengaluru and NCR for our residential business; and Chennai, Jaipur and Ahmedabad for our integrated cities and industrial clusters. Stakeholder delight is integral to our growth strategy, and the customer is at the core of every organizational initiative. We will soon be launching newer residential projects in some of India's key growth markets like Bangalore, Mumbai, Pune & Chennai, in addition to looking at new models of developing industrial projects in other states and cities.

We have partnerships at different entities with Actis, HDFC Capital, Sumitomo Corporation and International Finance Corporation. Access to capital and strong brand equity will help us efficiently leverage new market opportunities. Thoughtful design, shortening of project life cycle, and mapping the right product to the right customer are some of our key focus areas, while we continue to drive operational excellence and build high performing teams and partnerships.

Key Management:

Sangeeta Prasad, Managing Director & CEO
Sangeeta's experience across sales functions has provided the company with valuable insights into building and growing business pipelines. Early in her career, she transitioned from a commercial function to a sales role, and this has been an instrumental part of her inner confidence. She is looking forward to the company's next growth phase.

Offices: Mumbai, Bangalore, Chennai, Ahmedabad, Jaipur, Nagpur, Pune & Gurgaon

Current Projects:

Bengaluru (Windchimes)
Chennai (Aqualily, Lakewoods in Mahindra World City, Chennai; and Happinest Avadi)
Gurgaon (Luminare)
Mumbai(Roots Kandivali; Vivante Andheri East; Happinest Palghar; Happinest-Boisar)
Nagpur(Bloomdale)
Pune (Centralis & Antheia)


Integrated Cities and Industrial Clusters

Mahindra World City, Jaipur
Mahindra World City, Chennai
ORIGINS, Chennai
ORIGINS, Ahmedabad