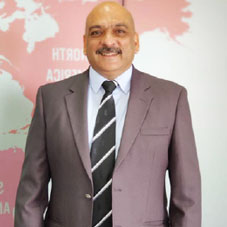 "Learn continually, there is always `one more thing' to learn." The quote of Steve Jobs holds true for Major Shizan Moin (President & Managing Director, DB Schenker Global Business Services), whose exceptionally successful career is the epithet of `believing in the essence of learning' throughout his professional voyage. Starting his career with the Indian army, where he was a combat officer in the 1990s and remained an integral part up until today. He has practiced and lived the principles of leadership during his military career and has brought that experience with him as a part of his guiding principles into the corporate of which he has been since 2001. Leading from the front and leading by example are some of the natural traits he has been exemplifying from his days during the active combat service. Reflecting on his ever learning attitude which ultimately drove him to the peak of success, Major Shizan quotes, "Staying hungry for knowledge, curious to the core, and doing things with an `even better if' out-look each day is essential in today's volatile, uncertain, complex, and ambiguous world around us; however, not compromising the decision quality is essential to navigating through the maze with a strategic mindset." Leveraging his experience and expertise built over the last three decades to harvest the opportunities offered by the logistics industry, Major Shizan has emerged as an agile and nimble stalwart, playing a pragmatic role in guiding his firm DB Schenker to greater summits.
Below is an excerpt of Major Shizan's interview with CEO Insights.
What are the key ideologies that drive you to-day as the President and Managing Director with an entrepreneurial mind set?
As a leader, it motivates me when I can inspire those under me, and eventually leave a legacy. I am a believer in employee empowerment. It is beneficial to leaders and employees, and it promotes efficiency, productivity, and engagement. Ultimately, it drives me in that direction to know that the work that I'm doing today will
leave an imprint for the future,especially for the next generations. I have always taken different and difficult challenges some did not work in the allocated time frame, and I learned a great deal from those experiences. The immense amount of achievement one fathoms in striving to achieve and weathering the storm is another factor that drives me as the Managing Director.
The immense amount of achievement one can fathom in striving to achieve what I can in the limited time and then weathering the storm is another important factor that drives me as the MD
In the current prevailing volatility and global crisis over the last 22months, there are multiple business challenges which one would not have foreseen in the past decades.
The world has been shaken to its core a few times in the last century and this pandemic is one such event which changed the way we look at technology solution, services delivery solutions in general how we conduct most of our business. While we speak about Intelligence quotient and Emotional quotient in the past that is not enough in my view to manoeuvre this ever changing world, so I leaned onto my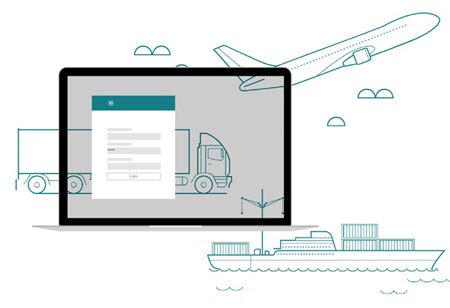 Adaptability quotient which is far more reliable to make progress in the way we have been over the last 3 decades of my working life. The year 2020 and 2021 has brought the best out of me and thrived in flux created around us, as I identify myself as a leader who was able to bring out the best in my adaptive and forward looking leadership competence, even more nimble and agile "The best of my leadership came out at the time of global crisis" As a result, employee engagement ESAT (Employee Satisfaction Survey Result) -11 to + 51 points from previous survey, total improvement of 62 points from previous survey. Customer NPS increased incredibly at -44 to + 24 points from previous survey, total improvement of +68 points from previous survey. We maintain our Attrition rate at 16.5% Rolling fluctuation as of December 2021
Where would you see Schenker Global Business Services in Manila in the next 2-3years?
As an entrepreneur in my head and heart I see more opportunities and solutions in rebuilding over the last two years I aspire to grow the business in next few years clearly focused on improve the bottom lines of multiple lines of business that we field in from the strategic growth standpoint. It is only after relaying and rightsizing the foundation of the cur-rent and existing business lines in terms of people, process, customer and technology keeping the customer in the centre and ahead of myself.

In the Global Shared Services Environ ment what horizontal and vertical services does Schenker Global Business Services in Manila offer to Global Business Lines?
As per group Strategic initiatives Schenker Global Business Services offers different services across many business lines like Global Human Resource Services, Global Finance and Accounting, Global Air and Ocean, Global Sales, Master Data Management and Claims. In the foreseeable future we aspire to onboard new business lines in a Shared Services environment like ours to improve global footprint in a fully rolled out Shared Services model.

As the President and Managing Director of DB Schenker Global Business Services, how do you align your strategies with the overall vision of the firm?
The overarching vision of the firm/company is to be the best-in-class Shared Services outfit keeping the values of the organization in the picture and in living the six values in letter and spirit. While we live the core values, I provide space and time for my team to align with my strategic goals, which I build with the team to continue to involve the team in my strategic goals to move from one bastion to the other and from one bound to the other.

Major Shizan Moin, President & Managing Director, DB Schenker Global Business
Being a seasoned professional with global experience across a diverse range of Industry practices, Major Shizan holds prolific experience with industry leaders in building, leading large Operational and cross functional teams, culturally diverse during his illustrative corporate career. A third generation Indian Army Officer with experience in working in a multicultural & multilingual business environment, Major Shizan identifies himself as a people person which is his core competency and not ignoring the process, technology and Risk management