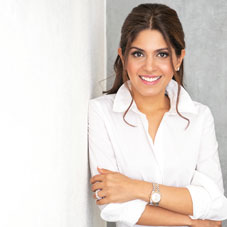 Understanding the gaps in IT and BPO business, and with an ultimate goal of making firms collaborate and support one another in ways that promote their growth, Indu Badlani Bhavnani established Project Space. Indu spent eight years assisting the IT-BPM (BPO) industry, before becoming an entrepreneur. In an exclusive interaction with CEOInsights, Indu spoke about her professional and entrepreneurial journey.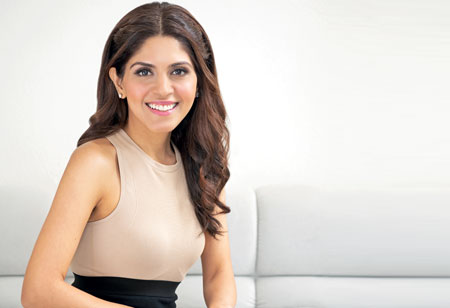 What were some of the challenges you faced at thebeginning of your professional career? What has been your guiding force in overcoming adversity and molding you into the person you are today?
The initial challenges included gaining the client's trust and assuring them of our assistance, commitment, and output as our performance reflects on their company's. We oversee their day-to-day operations as well as project based responsibilities. To truly understand the challengesand gain a first hand experience with the business process/model, I was involved in every stage from acquiring the client to understanding their need/gap, identifying how we can add value/support, hiring/recruiting the talent needed to fulfil and following up to ensure that the output provides value to the client and ensure their satisfaction. There was a lot of accountability involved and it taught me to value the effects and success of the collaboration. We presently help companies across a variety of industries, including food and beverage, retail, energy and real estate to mention a few. Understanding different sectors and their business structures is always a terrific learning experience.
Tellus how Project Space differentiates itself from competitors. What is its USP?
We believe that the direct engagement and collaboration between employees and employers is critical for passing on business culture, connection development, and a sense of belonging.These,we believe, are critical success elements for employees. There are several tools available that companies utilize to create a network/homefor employees to communicate and collaborate on work and non work related matters. Hiring offshore for other companies usually can simply mean delegating work and obligations to a third party to complete a task, our approach is allowing the hires to be part of the company environment.
A big milestone for me was using these experiences and gains to start a business in an industry i am passionate about
Which milestones in your professional journey have provided you with the most satisfaction?
I worked in the corporate sector for eight years and went through the same processes as any new employee, including interviews, skill evaluations, performance reviews, and so on. A big milestone for me was using these experiences as well as gains to start a business in an industry I am passionate about. I am glad for the highs and lows throughout my career since they have led me to where I am today. Leading industry investor brokerage firms for several years was a milestone in itself and it provided me with the understanding of how gaps can be filled and how colla boration supports overall growth.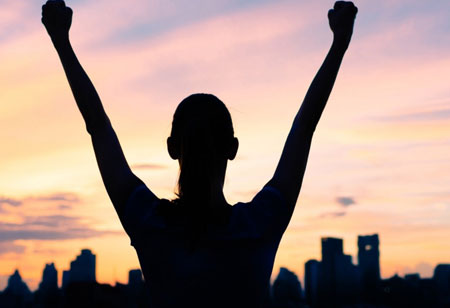 What are the changes in market behavior that you expect to see in the near future?
The changes in market behavior is an opportunity. With the ongoing pandemic, most organizations have adopted the Work from Home model yet, the advancement of technology has enabled us to be just as productive working from anywhere. We offer this service because technology allows us to connect communicate and support you no matter where you are.
Working smarter provides you with an advantage over your competitors in today's highly competitive economy. If your firm is still in its early stages, hiring remote staff might help you save costs while also expanding your global network.
While the primary motivation for moving jobs abroad has been to reduce labor/ operation cost, organizations are now considering these techniques to obtain access to global talent that is scarce in their country, as well as to improve their flexibility and scalability. To survive and develop, businesses must constantly improve their production and efficiency.
The pandemic has proven that technology allows us to communicate collaborate, and assist each other regardless of where we are.
What advice would you like to convey to entrepreneurs who are
just getting started in this field?
Believing in the outcome of the solution you supply to your client/customer has a big impact on the overall success of your organization. Your employees and clientele can sense your enthusiasm,which encourages them to believe in it as well. Every day, new technology and break throughs are produced, and our working methods are evolving. Learning about new technologies and methodologies can help you stay inspired prepare for the unexpected, and stay relevant to mention a few benefits.
Maintaining a competitive advantage and staying current in your industry. Change promotes creativity, skill growth, and improved business prospects. Heraclitus said, "The only thing that is constant is change".Businesses can often complement one another and compete in markets that are oftenbeyond their reach. Collaboration allows us to gain access to resources that allow us to scale and exceed our goals and also strengthens overall corporate values, as successful collaboration is built on trust and dedication.
In the light of your years of strong wisdom, what would be your advice to budding women entrepreneurs in the domain?
After working in a corporation for several years I thought I had experienced every thing I had to in order to start my own business in the same industry. But I then realized that as your business grows and times change, it is essential to adapt and grow in response to market shifts. Continuous learning and adapting, and your willingness to ride with the wave will determine the outcome of your success.
Best piece of advice you received as an entrepreneur?
One easily feels intimated in their respective industry among experienced entrepreneurs. One may even feel how can I grow with my competitors, how can I make my mark, and how can I make a difference? I receive the best advice and words of encouragement from my dad. He constantly reminds me that your biggest asset is that you're not like anyone else, and hence don't be afraid to pursue an unexpected path.
Success comes in many forms. For me, success is making my dad proud his support his mentorship and his encouragement has brought me to where I am today. I admire him for believing in the power of women, believing women like myself can be just as successful as male entrepreneurs.
The saying from a well recognized women entrepreneur Ali Brown,"There is no better personal development tool than running your own business" is something that resonates with me and what has encouraged me to thrive.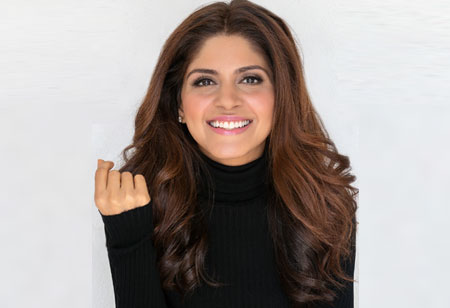 Indu Badlani Bhavnani, CEO, Project Space
Before becoming an entrepreneur, Indu spent eight years working in the IT-BPM (BPO)industry. Throughout her professional career Indu has focused on country collabo ration and how the Philippines can help other countries by leveraging its resources, as well as how the Philippines can give value to global businesses.