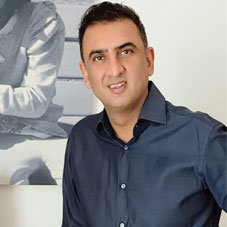 Though there can be many distinctive definitions of the term 'Leadership', it has numerous layers ambiguously distributed across the exclusiveness of being in a position, a skillset or a mindset. Honing his professional proficiencies and acquiring experiences over time while striding through the different phases of his career, Manish Bhai's incarnation as a global leader can be traced back to his skillset, financial knowledge & expertise and entrepreneurial mindset. His 25 years of multicultural leadership experience with Citibank compelled Manish to commence his entrepreneurial voyage with the establishment of CoantumLeap Tech Ventures in 2019 and UNO Bank in 2020. Under the guidance of Manish and his team of industry stalwarts, UNO Bank is currently on a mission to provide an exclusive digital interface to solve all the financial needs of its customers with speed and ease.
An excerpt of Manish's interview with CEO Insights is shared below.
What were the major challenges you faced while setting up your organization and how did you overcome those hiccups?
The key challenges faced when starting a business are building & managing a team, and aligning your vision with the perceptions of others, which requires clear communication.
To build a successful business, it is important that your team believes in your vision and is aligned with your goals. When you form a new organization, you are faced with managing multiple opinions and views. It's important to align those viewpoints with your vision for the entity, which at times can cause conflicts, especially if there are multiple senior leaders involved in a particular business decision. The third obstacle to overcome is to have clear and consistent communication with the stakeholders of your business, about the intent of the business venture, current opportunities timelines, challenges, success factors and so on.
In banking, it is also important for us to keep a very open and engaged relationship with the regulators. They are of high priority, and we must be engaged, and build the proper structure to manage the business, in a manner that is completely in sync with the regulations.
Interrupting the current traditional banking system and providing everyone with a single interface for meeting their overall financial needs is the vision of UNO bank
How does your vast experience help you to chalk-out business operations for UNO bank?
I've been a banker for around 25 years, and I have worked in different countries, cities, and diverse businesses that range from retail to finance, derivatives and structuring. I've also worked in corporate sales, as Country Treasurer, running and setting-up equities, business model managing, institutional sales, Country head and so on.
It is this multicultural experience, especially to gain an understanding of their economics, governments, the people as well as their behaviors, that is helping me to setup a new business in the Philippines. When you gather these experiences and bring everything into one place, it provides the perfect bedrock for my current journey of building a full spectrum digital bank.
What are the differential factors of UNO bank that separate it from others in the Singapore market? Explain your USP.
There are a few factors that differentiate us: we are the first financial technology firm to earn a digital banking license outright from the Central Bank in the Philippines. Secondly, our founding team has more than 35years of direct involvement in execution specific, strategic and managerial knowledge including the experience of working in the Philippines and Singapore. And we believe that our business strategy will differentiate us, which is to provide one trusted interface to meet all the financial needs of our clients with speed and ease. To achieve that, we also need our technology to differentiate us. It is important to us that we build the neo bank with a robust technology stack that ensures that we can offer the highest levels of security and
stability and as much of an intuitive user experience that can be attained with the infrastructure that is already in place in the Philippines.
We aim to appeal to people that have never opened a bank account,but who are familiar with a mobile phone interface. Through an app on a mobile phone, we will help such people address the five basic needs of the financial journeywhich includes borrowing, saving, transacting, protecting, and investing. We will lead with a credit strategy, because in the Philippines, only 10 percent of the population currently borrows from the organized sector.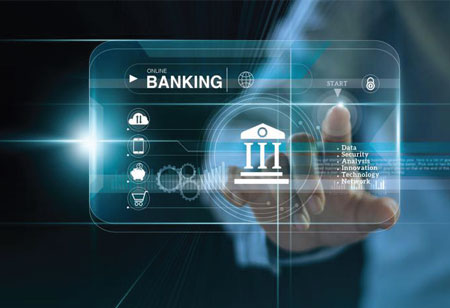 What is the growth scope that you foresee in the Singapore market and what are your future plans with respect to those opportunities?
Starting from the Philippines, we aim to build our neo bank throughout South and Southeast Asia. Our headquarter is in Singapore which is famous for incubating fintechs.
We will be setting standards for the future of the financial services industry. Neo banks are faster, and more innovative than traditional banks, because they are cloud native. Neo banks also have a much lower cost base and leaner teams than traditional banks, which means that we pass those benefits to our customers.
What sets us apart is the way we will manage data, and the pace at which we can use the data we collect to manage and meet expectations. It is central to the effort of creating a new service, or to comply with regulations. It's much faster for us to build and use technology than it is for legacy players. As a neo bank, we will be able to react faster and more efficiently to meet a customer's needs.
Manish Bhai, Co-Founder & CEO, UNO Bank
A finance and sales expert with 25 years of experience across multiple countries & product areas, Manish is a new age entrepreneur and founder of UNO Asia and Coantum Leap.Passionate aboutEntrepreneur ship and Technology, Manish has completed Advanced Management Program (AMP), one of the most esteemed professional programs from Harvard Business School.