Manjot Singh Mann: Crafting Future Ready Models To Keep Businesses In Pace With The Global Advancement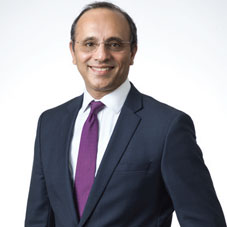 Such a leader who can spin the business in the right trajectory with all afore mentioned attributes is Manjot Singh Mann. His tenacity for creating a people first culture has brought a Gold Award for Best Employee Engagement Strategy 2021 for the company. At the end of the day, the quintessence of his leadership is in People, Processes and Technology, with change as the cornerstone.
With over three decades of experience in various companies and geographies, he is now leading M1, leveraging his 20 years of expertise in the telecom industry. The following excerpt is an exclusive conversation between Manjot and CEO Insights that briefs his journey, leadership role, and strategies that drive the business.
Elaborate on your foray into the telecom sector and the changes you brought after joining M1.
Telecom has been my passion for quite a while now. I joined the industry when 2G was a prominent and breakthrough technology. From there, I have seen the shift from 2G to 5G. There have been many changes since then, and the industry will continue to observe more advancements. That said, when I joined M1, the second largest mobile operator in Singapore with a strong legacy in the region, the goal was not only to maintain and improve our standing, but also to
relook at the business models. Having many firsts to its history, the company had done well, but the question was whether it would remain relevant for the future.
I joined the company in December 2018 and decided to keep the services on pace with changing consumer behaviours. We launched a transformation program to make the organization and people more future ready. Besides addressing the changing consumer behaviours, we also wanted to capture new business opportunities and profit pools that might sit in the adjacencies of technology and telecom.
Under Manjot's leadership, M1's mission is to drive transformation and evolution in Singapore's tele communications landscape through cutting edge technology and hyper personalized offerings
What is the unique proposition that your organization offers to its customers?
While ensuring a sea of change at M1, we focus on three strong pillars for the transformation to deliver hyper persona lized services to our consumers.
Our journey to being future ready starts with technology, ensuring that our overall IT stack is replaced with cloud native technology to deliver faster, better, contextual, and personalized services to our subscribers. The proof of the pudding is that the products we offer are already much more bespoke than what it was earlier. Instead of giving simple one size fits all plans, we have gone ahead to provide extremely personalized plans to our subscribers, with more than six million permutations and combinations to give ease of service to our customers!
The second pillar is people transfor mation. The idea is to not just do digital but also be digital as much as possible. We want to be equally digital in the ways of working and stay tech oriented.
The third important element of
transformation is to build other products and services on top of our telecom platform to have an edge. For example, content services, fintech services, gaming, and so on. This transformation is going to be a journeythat the organization will have to go through over a period to disrupt and sustain.
As the CEO, what plans do you have for M1 apart from the transformation program you have designed?
At present, M1 is primarily operating in Singapore. We are looking at ways to start exploring outside the country and build its business in other regions. We are exploring quite a few opportunities and hope to announce some overseas expansion plans soon.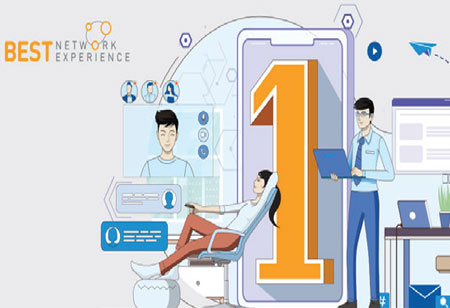 As a part of the Keppel Group, M1 is able to work closely with the group to experiment, refine and perfect solutions and applications across its various businesses, giving us an edge over our peers that might have to look for use cases to try out applications and test their network.
What was the biggest challenge you faced while ensuring to make M1 be a change focused company?
The major challenge throughout my career, and even in the journey with M1, is change itself.
Transformation is a need that requires a lot of hard work and dedication. As a CEO, I should have the stamina and the organization should have the endurance to get through it. We have to recognise that change is not a one time occurrence, and we must be prepared for when the next change hits us. Thinking that what we are doing today is going to last forever is a fallacy.
While the 360-degree transformation, in terms of technology, people and services, is challenging, I must say that it is exhilarating as well!
Manjot Singh Mann, CEO, M1
Manjot completed MBA and gained impeccable experience in business development. Manjot is extremely well versed in business setup from prowess development in market and business operation.