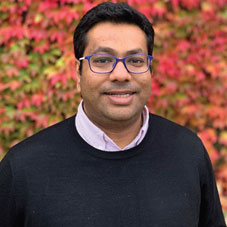 From Sundar Pichai spearheading Google to Sathya Nadela leading Microsoft, Indians shining as international leaders bestows a sense of pride for the entire nation. We indeed are witnessing Indian-origin leaders disrupting the business scenario in Singapore as well. Mayur Singh is such an inspiring entrepreneur who is passionate about sustainability and building 'tech-for-good' businesses in the country.
Mayur has climbed the ladder of success by seamlessly integrating his corporate experience and exceptional love for sustainability. He strongly believes in impacting the world by imbuing sustainability in business. His belief to make the world a better place by reducing carbon footprint is truly inspirational, and a lot is to be learned from observing his thoughts, perceptions, and leadership skills. Mayur articulates his professional journey and a previous stint in an exclusive interaction with CEO Insights.
Take us through your professional journey.
I have lived in four countries and co-founded three companies across Asia and Europe. Before my entrepreneurial life, I had over a decade of experience across investments, corporate strategy, turnaround management, impact assessment, and business development working with Rothschild, Ernst & Young, Ipsos, Goodhope Asia, and other large corporations. However, deep down, my passion was to build businesses for good. I really wanted to start pursuing my personal belief systems. That's how the whole idea of being an entrepreneur drives that change.
In 2018, I co-founded Singapore's first sustainable brand curated
around the UN Sustainable Development Goals. The brand aims to educate and empower consumers and companies about sustainable options and reducing our carbon footprint on the planet. We not only provide retail access (online/ offline),but also offer advisory services, analytics, logistics, and seminars. For the last four years, I have been building companies, investing in the brand, and advising firms that are around sustain ability and creating a positive impact.
Working with the principle of sharing, Mayur is building a community of change-makers who collaborate to simplify adoption of a sustainable lifestyle
What prompted the ideation of The Green Collective?
Approximately five years ago, I noticed that early stage D2C brands who want to create sustainable products, find it difficult to gain access to the market and grow. My upbringing, knowledge of rural cooperatives, and interest in building businesses for sustainable development and societal change made me join hands with the co-founders of similar interests. We wanted to empower people and make an impact on the environment. That said, The Green Collective was conceptualized to be an ecosystem of sustainable brand owners, consumers, and businesses.
As a go-getter in a unique business segment, what unique propositions have you curated to meet your goal of making an impact?
Our distinctive model - Retail as a Service is a new concept in Asia as of now. With this approach, we differ from others by encapsulating different types of services required to make your retail part successful. We have understood that 'just selling'is not enough these smallcompanies need more support than other big brands.
Additionally, our core value is to create a positive impact in the society and the environment that we live in. We only work with entrepreneurs who are aligned with
sustainability and the norms of United Nations Sustainable Development Goals. We are also trying to propagate and encourage people to take up responsible entrepre neurship.
How has been your response to the challenges posed by the COVID-affected market? How would you describe your role in tackling those challenges?
From a business model perspective, retail is a big portion of our sales and COVID absolutely has a direct impact on that vertical. Although there was great confusion, we are very grateful due to the umpteen support by the Singapore Government. They have provided a lot of relief measures to help continue the business operations and thrive.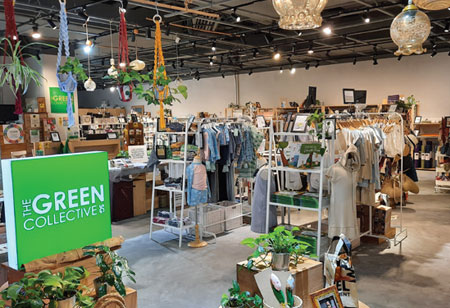 COVID also changed the way we operate. Our retail and other services began to function with online components as well. Earlier, we didn't really have any products of our own, but we noticed that people started cooking at home and there's a lot of food waste being generated due to the pandemic. Therefore, we started bringing a few products to the market through our portal and third-party retailers.
Which milestone has bestowed you with utmost satisfaction in your professional journey?
I think the biggest achievement is being able to not just bootstrap the company but also grow it in terms of the number of entrepreneurs we are supporting. I believe that you won't need large pools of capital from external investors, as long as you adapt business model innovation and have faith in what you're doing. You can actually get things started, scale it, and then approach investors with a much better profile so that they can also evaluate you as a company with proven records.
Mayur Singh, Co-founder, The Green Collective
A firm believer in accelerating in the path towards sustainable development by building businesses with a purpose of inclusive growth.