Manohar Malagimani: A Pioneer In Delivering Well-Designed, Innovative Software Solutions For Homologation Process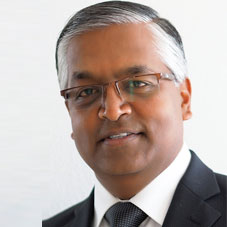 In the last 15 years and years to come, the automotive and component manufacturing industry are facing great challenges from the growing enforcement of worldwide regulations. Almost every month there is a change or a new regulation somewhere in our globe. Also, today's environmental and cyber security issues are forcing countries to strict regulations. The point is, that these changes in worldwide regulations and advances in vehicle technology with faster time-to-market are making homologation more complex, costly, and crucial for success.
Homologation, also known as Type Approval, is the process of obtaining governmental authority's clearance before introducing a vehicle or component to the market. Given homologation is a necessary certification for all vehicles and components, it is also one of the most time consuming processes for the manufacturer. To smoothen the homologation process for manufacturers, Manohar Malagimani, industry and IT specialist, founded VETACA GmbH a software solution and service company for homologation.
Software solutions developed by VETACA GmbH are used to guide and support the whole homologation process throughout the product development process till the end of life (EOL). Below is an excerpt of Manohar's exclusive interview with CEO Insights magazine.
What inspired you to establish VETACA GmbH?
After 14 successful and bright years at Audi AG, I decided to leave the business and join a small consulting firm with a friend, where we worked on digital manufacturing projects for BMW, Bosch, and other well-known firms in Europe. During that period, a German friend of mine approached me and asked if I could establish a software firm in India that would specialize in building solutions for electric vehicle (EV) charging infrastructure since EV is now a popular concept. To that goal, in 2019 we established a firm in India with a close friend in Mumbai and started working with German
corporations on software development projects together.
Even after forming that firm, I still had a plethora of unique ideas in my head that we could implement. Simultaneously, the same friend who had invested in the current firm asked if I had any innovative ideas where we might be the first to implement and be pioneers, this prompted me to consider homologation. For all automobiles produced or imported into the nation, the Homologation procedure certifies that the vehicle is roadworthy and meets a set of requirements established by the government. As a member of Audi AGs homologation team for eight years, my understanding of this process was extensive. We chose to explore this idea in India, where we created a software prototype for homologation and received approval from our German investors. In 2020, VETACA GmbH was created as a result of this.
As a CEO, I place a great priority on being proactive and innovative
Define VETACA GmbH as an organization and its current position in the industry?
VETACA GmbH is part of HOCH. REIN Group, which is open to new ideas and investment in innovative technologies. Our company's mission is to constantly be visionary as well as innovative, and creativity is our team's primary motivator. VETACA has teams in Germany and India with strong experience in process and digitization.
Furthermore, in India, VETACA is headquartered in Pune, where we are constructing a comprehensive automotive base working with Indian government associations. We also share the services of our holding company, and our whole IT innovation and implementation is performed in India. Thus, we are attempting to position ourselves also in the Indian market by providing new IT solutions and services with the highest support to the process and quality of customers.
Being the Director and CEO, how do you plan to apply your exceptional understanding of the domain to VETACA GmbH and take it to the next level?
As a CEO, I place a great priority on being proactive and innovative. Start working on your goals now if you want to accomplish them in the next two years. VETACA's worldwide expansion is also a priority of mine, and I'm actively pursuing it. My team and I have already begun establishing operations in other
countries, including Africa, Taiwan, Turkey, and most recently India. For now, I'm focusing on expanding my services in India and introducing new ideas there. Furthermore, here in Germany, we are collaborating with research institutions since we are constantly devoted to bringing innovations to customers that will make history in the years to come. According to world-renowned economist Peter Drucker, the greatest way to forecast the future is to create it. I embrace this philosophy. VETACA follows this strategy because I believe it is the best way to stay ahead of the competition and enhance our company's capabilities.

Based on your strong professional experience, what advice would you give to the upcoming entrepreneurs in the same industry?
Because the world is always changing, we must continuously keep our eyes and ears open regarding new developments and advancements. Prospective technology entrepreneurs need to keep up with the fast-paced market conditions since new technologies are regularly being introduced into the market. It will be difficult to hold on to one's position in the sector amid the influx of new expertise. However, in this industry, regulations are increasingly changing due to cybersecurity and software programming in automobiles, which presents a significant barrier for our clients. In addition, the scarcity of electronic chips is becoming a concern for every OEM in India and throughout the globe. There will likely be many more such disruptions problems every day, therefore I would advise aspiring entrepreneurs to do a significant market study before entering. They should be well-informed about what is happening in their sector throughout the world, and they should come up with innovative solutions based on the findings. Just remember, you have to be odd to be number one.

Manohar Malagimani, Founder, Director & CEO, VETACA
An alumnus of the Technical University of Berlin, Manohar completed his master's in Computational Engineering Science in 1998. Post his graduation, Manohar started his professional journey in Germany as a Senior Consultant at Tecnomatix GmbH. Later, Manohar joined Audi AG and worked there for 13 years as a Project Manager in different areas and in the year 2019, Manohar decided to take up the role of entrepreneur and established his joint venture with MeConIT GmbH and Hoch.Rein India was named MeConIT India and in 2020 he established his second company VETACA GmbH in Germany followed by VETACA India in 2021.