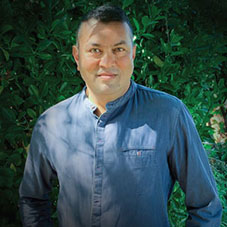 The world is going through a huge shift that is significantly changing our business, societal and human paradigms. Youths, more than ever, are affected by this change. They are grappling with finding more purpose and yet needing to adhere to a system which prioritises productivity and social status. Re-Integrating Life Skills, inspired from the lost humanities, enables students and emerging leaders to deal differently with this paradox and find a new equilibrium. Sanjeev Rao co-founded Mi-SHiFT with Debapriya Nag to induce a Positive Mindset Shift which is critical if we truly want to make a sustainable impact for ourselves and for society.
Sanjeev recently engaged in an interactive session with CEO Insights, here's the highlight from the same.
Define Mi-SHiFT as an organization. What is its current position in the industry?
Mi-SHiFT began by offering one-of-its-kind Transformational Learning Experiences to over 400 top leaders of European corporations. With the pandemic and its massive mental impact on young adults, Mi-SHiFT evolved its concept to impart 'Life Skills' for this population. The main goal was to serve as a catalyst to enable youth to start asking the right questions early in their lives to avoid unnecessary frustrations and probable burnouts later. This would also allow them to make conscious, aligned, and responsible choices at the outset to pave their way as engaged citizens and meaningful leaders.
Mi-SHiFT employs its proprietary ISE (Intuitive, Social, and Experiential) learning methodology to present youth with an exciting means to live their tale with courage, rather than adhering to what society has always dictated. Over 15,000 youths across diverse fields and age groups have experienced Mi-SHiFT and are making a difference for themselves for others and for society. Today, Mi-SHiFT is strategically partnering
with leading organizations like Galileo Global Education to bring Life Skills within its 'Business' Pole and with Companions For Leadership to enable a Mindset Shift within corporations to better integrate and inspire the next generation of leaders.
Youth are our hope & future, their happiness and purpose should be one of our top collective priorities
Tell us about your educational journey and prior industry experience? What inspired you to establish Mi-SHiFT?
Mi-SHiFT was created in 2017 after I relocated to France from India. I am a Telecoms Engineer from the Manipal Institute of Technology and an MBA from INSEAD. I spent my first fifteen years in France working with large corporations like Alstom and Boston Consulting Group.
Eventually, I returned to India in 2006 to be reunited with my family, where I launched G2i, a company that assisted European MNCs in their strategy and operations within the Indian market. In parallel, I co-founded an educational NGO 'Nakshatra' in a Bangalore slum to empower underprivileged kids through a unique model of dignity and community empowerment. I also mentored and invested in a few other impact based initiatives. Realising the growing demand for more purpose and societal/environmental responsibility from our youths, including my own children, I was inspired to create Mi-SHiFT.
Tell us about the unique services provided by Mi-SHiFT that make it stand out from its competitors.
The educational system continues to place a high value on Hard and Soft Skills, with Performance and Employ ability still receiving significant attention. Mi-SHiFT complements this focus to empower youths beyond just Professional Success. 'Life Skills' must reclaim their proper place at the fore front of education and business. But to achieve this we first need a Mindset Shift.
The propriety Mi-SHiFT methodology was created using a powerful blend of modern western thinking and myIndian philosophical roots. To customize this for youths in universities and corporates, the 'Life Skills' approach was inspired by
one of United Nation's Education frame works and aligned to their SDGs.
How do you plan to apply your exceptional understanding of this domain? What has been the success mantra that constantly helps you arrive at positive outcomes?
Many educational institutions and corporates are recognising the huge need to urgently address the subject of purpose and impact among our youth. Mi-SHiFT's mission is to serve as a one stop shop to support universities and corporates to better engage this population which is our future. Mi-SHiFT is currently franchising and using technology to expand its strategy globally with an aim to impact over 1,00,000 students and emerging leaders in the next few years.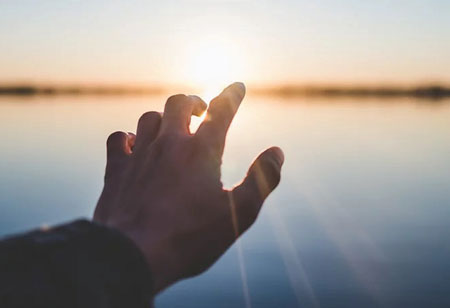 My own mantra involves just three elements Passion, Authenticity and Exemplarity. Passion says, 'When you do what you truly believe or love, the barriers and fears often fade away. Authenticity says, 'In a world where everyone wants you to be someone else, have the strength to be the best version of yourself'. Exemplarity says, 'First, try it yourself, accept failure as accelerated learning, scale and then share for the world'.
Based on your professional experience, what advice would you like to give to up-coming leaders in your field?
For me, leadership in today's world is about first 'Walking the Talk' and then acting as a catalyst to inspire others to find their own equilibrium in line with a common higher purpose for self and society. The rest just follows.
Sanjeev Rao, Founder, Mi-SHiFT
Sanjeev as the founder of Mi-SHiFT is working towards empowering youth to make them responsible leaders and citizens of tomorrow.
•Favorite Cuisine:
A total foodie so very open to all types
•Favorite Travel Destination:
Back home to India
•Favorite book:
Autobiography of a Yogi-Paramhansa Yogananda, Le Petit Prince-Antoine De Saint Exupery
Hobbies:
Family, Music, Sports, Nature & Travel