Mohan Daniel: Promising Qualitative Event Management Services With Successful Strategies At Affordable Prices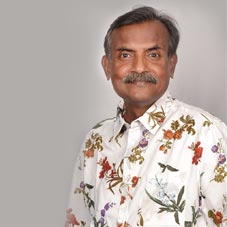 Event managers have good leadership skills; some individuals can operate in a stressful situation, but if you're part of a team, it's critical to focus on mechanism and method. This entails keeping the staff up to date, sticking to deadlines, budgets, and appointments, and keeping relevant documents and records organized. From planning to post-event analysis, it involves excellent management skills and careful attention to detail. A great event planner can remember even the smallest details and is always on top of things with a smiling face. CEO Insights interviewed Mohan Daniel (Co-Founder) of D&A Events, wherein he enlightened us about his professional journey and inception story of D&A Events.
Tell us the major facets & achievements about your professional journey so far.
D&A Events was founded in 1999, but before that, myself and the other Co-founder Mr Austin worked for Sterling Holiday Resort, where I was heading the Holiday Activities and Entertainment Division for all the resorts in India since its inception in the year 1988. We had to engage about 1 lakh families with interesting Holiday Activities and Special Events across the country and I was in charge of this segment for almost a decade before launching D&A Events. Following that, our company D&A Events has had a very successful journey since its inception, having organized over 5000 events for various companies in the last 21 years.
Some of the major events we have organized in D&A Events include Hyundai's 20th Foundation Day, which featured Shahrukh Khan as the keynote speaker, All India Farmers Skill Contest for TAFE, TCS Family day for 35OOO employees and family members, an event for Infosys celebrating their 25th anniversary in Chennai. We have also done events for companies like HCL, FORD, VISTEON, VERIZON,
BMW. PAYPAL, FL SMIDTH, E&Y. Indian Air Force, NAVY and over 200 corporate companies.
Brief us about the initial challenges that you encountered at D&A Events and how did you overcome them?
There were no event mangers in 1988 when I started my career in events and hardly any event management companies in Chennai in 1999 when we started D&A Events and no proper event management education was available in colleges or universities. Setting up an event management company and the processes involved in effectively operating it was a huge challenge in such circumstances; we didn't have mobile phones and barely had a pager to look at when planning a major event.
We learned more on the job working with our clients in the beginning, and by applying our expertise and skills, we overcome all of the difficulties we faced, and those experiences inspired us to work harder. The experience I gained working as an Event Manager at Sterling Holiday Resort gave me the confidence to meet and resolve any challenges I faced during my entrepreneurial journey.
D&A events was founded in 1999, but before that, myself and the other co-founder mr austin worked for sterling holiday resort, where i was heading the holiday activities and entertainment division for all the resorts in India since its inception in the year 1988
Give a brief account of how methods/ strategies that you laid has transformed D&A Event's entire work culture and client relationships.
D&A Events has lived and evolved solely by word of mouth since its inception; we have never run a marketing campaign nor do we have a large sales team. All our business was possible because we place a strong emphasis on customer satisfaction and deliver on our promises; my entire team at D&A Events lives by the motto – Treat Customers like Kings; we keep our
customers satisfied with the anticipated end results. There has never been a customer in D&A's clientele history that has not been happy or nor not pleased with our services, and our client retention rate is always high, and bringing back clients and sharing a long-lasting relationship with them is not an easy job. Every time they come back we have to be more n more creative.

Tell us about your company's recent revenue growth, and the future roadmap?
The Covid-19 pandemic had a very depraved impact on the Event Management Industry, and the last one year were very challenging, henceforth, we had to refocus on our engagements and platforms, D&A Events have successfully created its existence on online platforms. We have launched an app Talent Tattoo which engages employees in group activities and events online, team building events and many more.

Through our app, in the last six months, we have offered services to companies like COMCAST, MMM Hospital, Pondicherry Institute of Medical Sciences (PIMS) and many social and service clubs. We are still able to overcome the situation and gain a decent business. We are currently providing our services across various industries like IT, Education, Hotels, Hospital and manufacturing sector and so on.

"The experience i gained working as an event manager at sterling holiday resort gave me the confidence to meet and resolve any challenges i faced during my entrepreneurial journey"

Mohan Daniel
Mohan Daniel has completed his degree in Sociology from Madras University and Visual Communication from Loyola Institution of Visual Communications, Chennai. Before launching his own company, Mohan has headed the entertainment division for almost a decade at Sterling Holiday Resorts across India. In the year 1999, Mohan Daniel established D&A Events, it has flourished as a successful event management company over the years. He is a passionate social worker associated with Madras Medical Mission Hospital, Ys Men International, Mellow Circle, Mellow Circle Prathyasha Home of Hope for HIV+ Children, Toy4Joy, East Eden Foundation and TIMT. He is also Vice President of Tamilnadu Roller Skating Association.